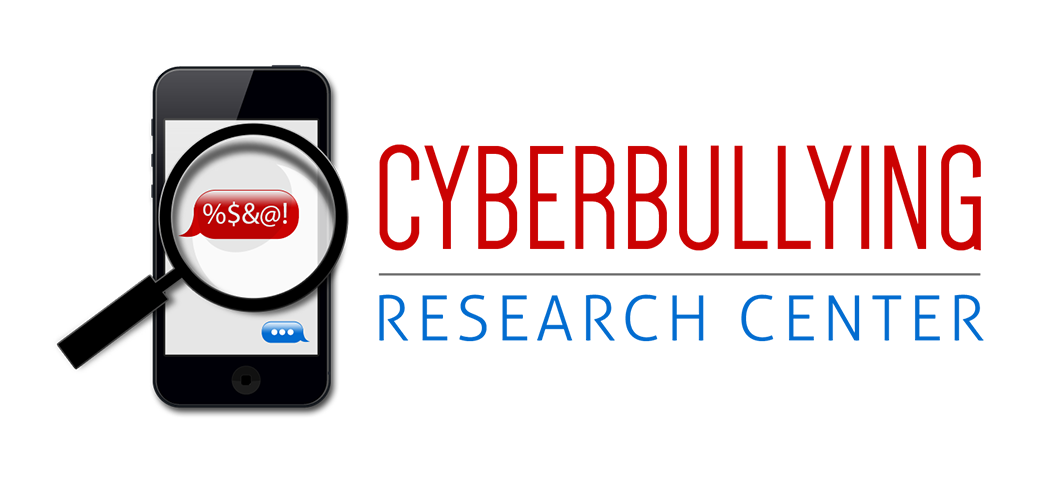 We are working on a new paper that examines the influence of peers on cyberbullying behavior. We have long known that there is a strong correlation between a youth's behaviors and those of his or her friends (see Mark Warr's work, especially "Companions in Crime"). It should come as no surprise, then, that we are seeing similar results in our analysis. Students who reported to us that many of their friends had bullied others (at school, using a computer, and using a cell phone) were significantly more likely to have also reported to us that they too had bullied and cyberbullied others. Specifically, only 4% of the respondents who said none of their friends had cyberbullied others in the previous 6 months reported that they had cyberbullied others in the last 30 days. In contrast, 62% of the students who said "all" or "most" of their friends had cyberbullied others in the previous 6 months reported that they cyberbullied others.

There are many theoretical reasons to help us understand this relationship. For example, it could be that cyberbullying, like just about anything else, is learned behavior. Teens see their friends cyberbully others and not only learn the specific techniques or tactics, but also learn to justify the behaviors (it is just a joke, the target had it coming, it is no big deal, they won't get caught, etc.). The behaviors could be reinforced further if their peers encourage them through social acceptance or if they are otherwise rewarded (or at least not punished) for what they did. A teen might cyberbully another simply to avoid the possibility that negative attention will be directed back at them if they do not go along with the crowd. It could also be a sort of "birds of a feather flock together" syndrome whereby teens who are cyberbullying others seek each other out to reaffirm the normality of their behaviors. No matter what the precise reason is, it makes sense that kids who participate in cyberbullying might tend to hang out with others who also engage in cyberbullying.

Of course there are some limitations to using a teen's report of their peer's behaviors as a measure of the peer's actual behaviors. Teens could simply be reflecting their own behaviors on others or may think that their friends are behaving in certain ways, when they really aren't. I see this phenomenon often when speaking with students. I ask them to tell me what percent of students cyberbully others. Their estimates are all uniformly very high (70-80-90%). They are surprised when I tell them that the correct number is actually much lower than that – less than 10% have done it in the previous 30 days. I was at a school this spring that had just collected data from its students about cyberbullying. I quickly skimmed through the handout that the principal gave me with a summary of the results and noticed that 9.5% of the students admitted that they had cyberbullied others. Yet when I asked the students during my presentation, they too estimated the number to be in the 80-90% range.

Correcting the perceptions of youth about these facts is important because if they come to see a certain behavior as normative, they may feel free to engage in that behavior. Or they may feel pressure to "fit in" by doing what they think "everyone" else is doing. Well, the truth is that most students are not cyberbullying others. I tell teens that it is in their best interest to work to reduce the 10% number even more because, like them, the adults in their lives often see the behaviors of the 10% and assume that most young people must be behaving similarly. I mean, there is no shortage of examples in the morning paper or on the nightly news of teens getting into trouble for misusing technology. But these examples represent the exceptions rather than what is most often occurring.

In the end, perceptions can be just as important as reality in terms of influencing behaviors. Which is why we need to work to educate teens and adults alike about what most youth are doing online, using valid and reliable data. (We discuss social norming theory and how it applies to cyberbullying and sexting in our new book). And the data show that teens generally do behave in concert with what they believe their friends are doing. This is even more evidence in support of working to create a climate at school where no form of bullying is tolerated. If students don't see bullying and cyberbullying happening, or if they see it but the behaviors are immediately condemned by people they care about (their peers and adults), then hopefully they will learn that the norm in their school is to treat each other with respect.