This is a constantly updated list of contact information for social media apps, gaming networks, and related companies – so you know where to get help for bullying, harassment, threats, and other forms of misuse.
Feel free to share it widely, as many targets do not know where to turn.
Please email us if you would like to suggest any additions or corrections to the information below so that we can keep it current for those who need it. Also, always remember that you can text START to 741741 to chat 24/7 with a live, trained counselor at Crisis Text Line.
Finally, we love this list of Mental Health Providers, Resources, and Help Lines worldwide. Please check it out, find your country by scrolling down, and contact any of these organizations for specific help. Your well-being is everything – please take care of yourself in intentional ways!


Activision (makers of Call of Duty, Destiny, and other popular games)
To report a player online, contact on Twitter or email.

After School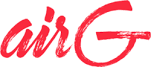 airG
Report Abuse: support@airg.com
To Block a community member: View their profile and click on the "Block" link at the bottom of that page.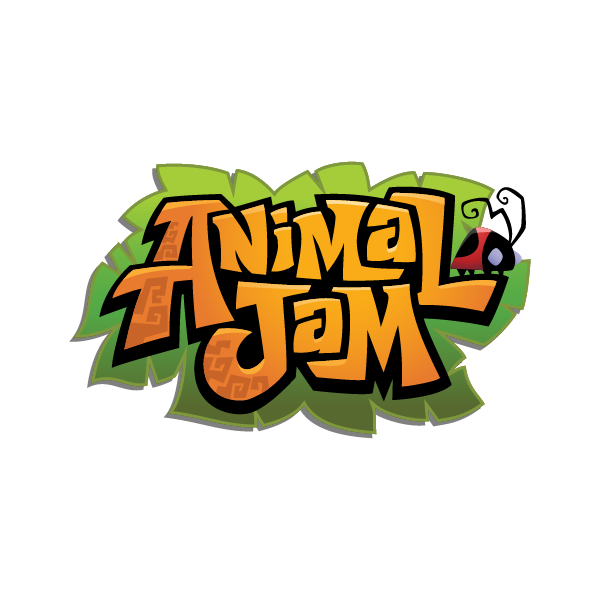 Animal Jam
Report Abuse and/or Get Help: https://sbiaj.zendesk.com/hc/en-us/requests/new
Report within Game: Click on the Jammer's animal name to bring up their player card, and then click on the button with the badge on it while also selecting a reason for your report from the list. A moderator will then take action.
Block a Jammer: Click on the Jammer's animal name to bring up their player card, and then click on the button with the red circle on it to block them. At this point, you will no longer be able to see anything they see in Chat.

Anthem (Electronic Arts)

Report concerns or harassment: https://help.ea.com/en/contact-us/ (make sure to provide the username of the abusive player(s), why the content was abusive, when it was posted, and anything else you believe will be helpful to proof a Terms of Service violation)


Ask.fm


AT&T


Badoo


BadAssArmy (non-consensual image sharing, revenge porn, sextortion issues)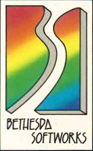 Bethesda Networks (makers of Doom, Fallout, Elder Scrolls, Quake, Wolfenstein, Dishonored)
To submit a ticket related to abuse: http://help.bethesda.net/ – choose your game and follow the promptings


Bing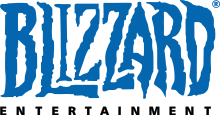 Blizzard Entertainment (makers of Overwatch, Starcraft, Diablo, World of Warcraft)

Brighthouse
Bumble

CenturyLink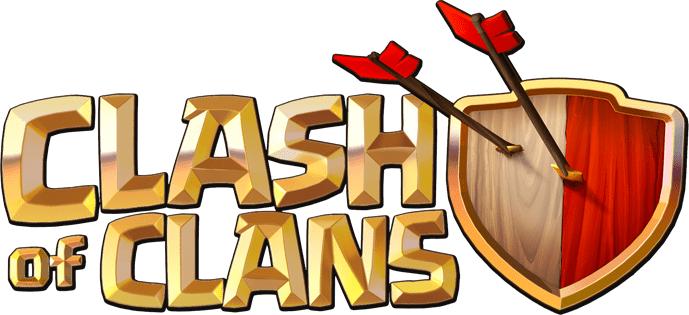 Clash of Clans


Club Penguin Island


Comcast
phone: 888-565-4329 (Customer Security Assurance Department)
Report child pornography: CPReports@comcast.net
Report cyberbullying: Copy and paste any evidence into an email and send to: abuse@comcast.net including the words "Harassment Investigation" in the subject line.
email: abuse@comcast.net


Craigslist


Crash Override Network (non-consensual image sharing, revenge porn, sextortion issues)


Crisis Text Line
text START to 741741 to immediately be connected to a trained counselor


Cyber Civil Rights Initiative(non-consensual image sharing, revenge porn, sextortion issues)


DeviantArt


Discord (voice- and text-chat app for gamers)


Down to Lunch


Earthlink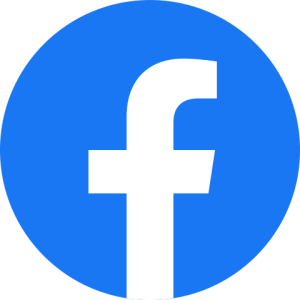 Facebook
The best way to report abusive content on Facebook is by using the Report link that appears near the content itself. Visit https://www.facebook.com/report for directions, complete with graphics, showing you how to report different types of abusive content (timelines, ads, events, groups, messages, pages, photos, videos, posts, etc).
URL of form to fill out: https://www.facebook.com/help/contact/274459462613911
Law enforcement: https://www.facebook.com/safety/groups/law/guidelines/


Fortnite


FourSquare


Google
URL of form to fill out: http://support.google.com/bin/static.py?hl=en&ts=1114905&page=ts.cs
USA Toll Free phone: 1-877-355-5787
Worldwide Toll Free phone: 1-404-978-9282
Additional Phone: 650-253-0000


GroupMe


iHeartMob (non-consensual image sharing, revenge porn, sextortion issues)

IMO (video call and chat service)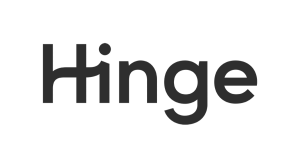 Hinge (dating app)


Houseparty


Instagram

Jott
App has been pulled from the Appstore and the website is down.
There is no current information about the status of the company.


Keek
Report Abuse email: feedback@keek.com
Privacy, Spam, Malicious Violations email: privacy@keek.com
To Report a User: Navigate to the "Bio" section of your account and Click on "Report User" at the bottom of the "Bio" section.


Kidzworld


Kik


League of Legends

LEGO Life
Web form to fill out: https://www.lego.com/en-us/service/contactus
Report Abuse: Open the post you want to report, tap the Flag in the upper right corner, and then provide details before choosing 'Report'
Unfollow a Group: Select the Lego head icon to go to the 'Following' page, and then in the list of groups you are 'Following' tap the green check to unfollow.

Likee


LinkedIn


Lipsy

LiveRaise


Live.ly


Live.Me
Report Abuse: live.me@cmcm.com with the Subject Line: ATTENTION: INAPPROPRIATE BEHAVIOR

Marco Polo
Report Abuse or Remove Content: research@marcopolo.me
Flag Problematic Content: Hold down your finger on the video you want to flag, and choose "Report Problem" from the menu that pops up. Here, you can fill out an email form to make your report.


MeetMe:


MeetUp:

Melon

Microsoft Office 365 (Teams (video conferencing), OneDrive, Outlook, etc.)


Minecraft


Miniclip

Mixer
Click the vertical ellipsis below the video and click "Report Abuse"
In the Report Channel window select an abuse category.
Provide more info in the "Reason" text box.
Finally click the "Send Report" button to send.
Report Abuse email: guardians@mixer.com


Monkey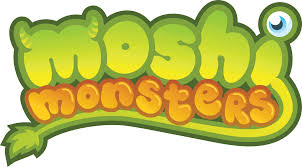 Moshi Monsters


MSN (Hotmail, Skype, Passport, XBox, etc.)
Report concern: http://technet.microsoft.com/en-us/security/cc165610.aspx
Law enforcement: http://info.publicintelligence.net/MSN-Compliance.pdf

MyLol (Teen Dating App)


NeoPets

Peeks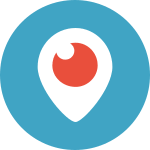 Periscope
To Report any abusive comments or content, send a screenshot to safety@periscope.tv
General help inquiries: help@periscope.tv
To Block: Tap the user you would like to block, view their Profile and select the Gear icon, and then select 'Block User'


Pinterest


PUBG Corporation (BlueHole) (Maker of PlayerUnknown's Battlegrounds)


Playstation Network


Pogo


Pokémon GO (Niantic Labs)


Poptropica


QQ


Qooh.me


Qwest (Now part of CenturyLink)


Reddit
The report button, shown on all links and comments provides a way for you to report abusive content to the moderators.


Roblox
Utilize the "Report Abuse" buttons located throughout the site. These Report Abuse buttons send a report directly to the moderators.
Reporting abuse: Click "Menu" then click "Report Abuse", fill out form accordingly.
Email: info@roblox.com


Second Life (Linden Labs)


Skype


Snapchat



Spillit
URL of form to fill out: http://www.spillit.me/support


Sprint and BoostMobile
Spot a Friend


Steam (gaming platform)


Suicide Prevention Lifeline


T-Mobile
phone: 800-866-2453 or 877-453-1304


Tagged
Report A Profile: Select the "Report Profile" button next to the profile photo of the user and fill out the information required.
Block a User: Select "Block User" link to the left of users profile photo
Report A Photograph: Click "Report Abuse" icon on the bottom of photograph in question.
Report Message: Select "Report Abuse" link in the message bar
Report Content Harmful to Minors: email childsafety@tagged.com


tbh (this was purchased by Facebook and then shuttered)


Telegram

Tellonym


Text Plus


TikTok


Tinder


Tumblr


Twitch.tv


Twitter


Verizon


Viber


Vimeo


Vine
To Report Abuse: https://vine.co/contact (Choose Abuse and fill out form)
Vine Support Form: https://support.twitter.com/forms/vine
To Report a Post: Click on the bottom right side button (…) and Click "Report Post"
To Report a Spam or Block User: Click on user's name, then Click on the top right button (…), then click on "Report This Person" or "Report as Spam"


Virgin Mobile


VK.com

Wattpad

WebEx


Webkinz


WeChat


WeHeartIt

WhatsApp


Whisper


Wii Network


Without My Consent


Words With Friends


World of Warcraft


XBox Live


Yahoo Games


Yahoo


Yubo (formerly Yellow)


Yeti Campus Stories


YikYak
To Report Abuse: Click on the comment and Press "Report" on the upper right hand corner.
Send an email with a screenshot of the comment attached to theyak@yikyakapp.com

YouNow
Flag User: clicking/tapping on the user's name, navigating to the flag icon, and then choosing "Report."
Report a User: Find the "Report a User" option on the top right section of YouNow's website. Note: that this feature does not appear on mobile.
Contact: support@younow.com


YouTube


Zello

Zepeto (3D character creator)

Zoom (video conferencing)
Report Abuse: trust@zoom.us with the subject "Violation of Terms of Service" and describe the date of incident, meeting ID, attendee name, and types of violationReport Participant in Live Meeting: Hosts can click on "Security" and then "Report" before selecting the name of the participant they want to report and provide reasons, comments, screenshots, and more.

Zynga