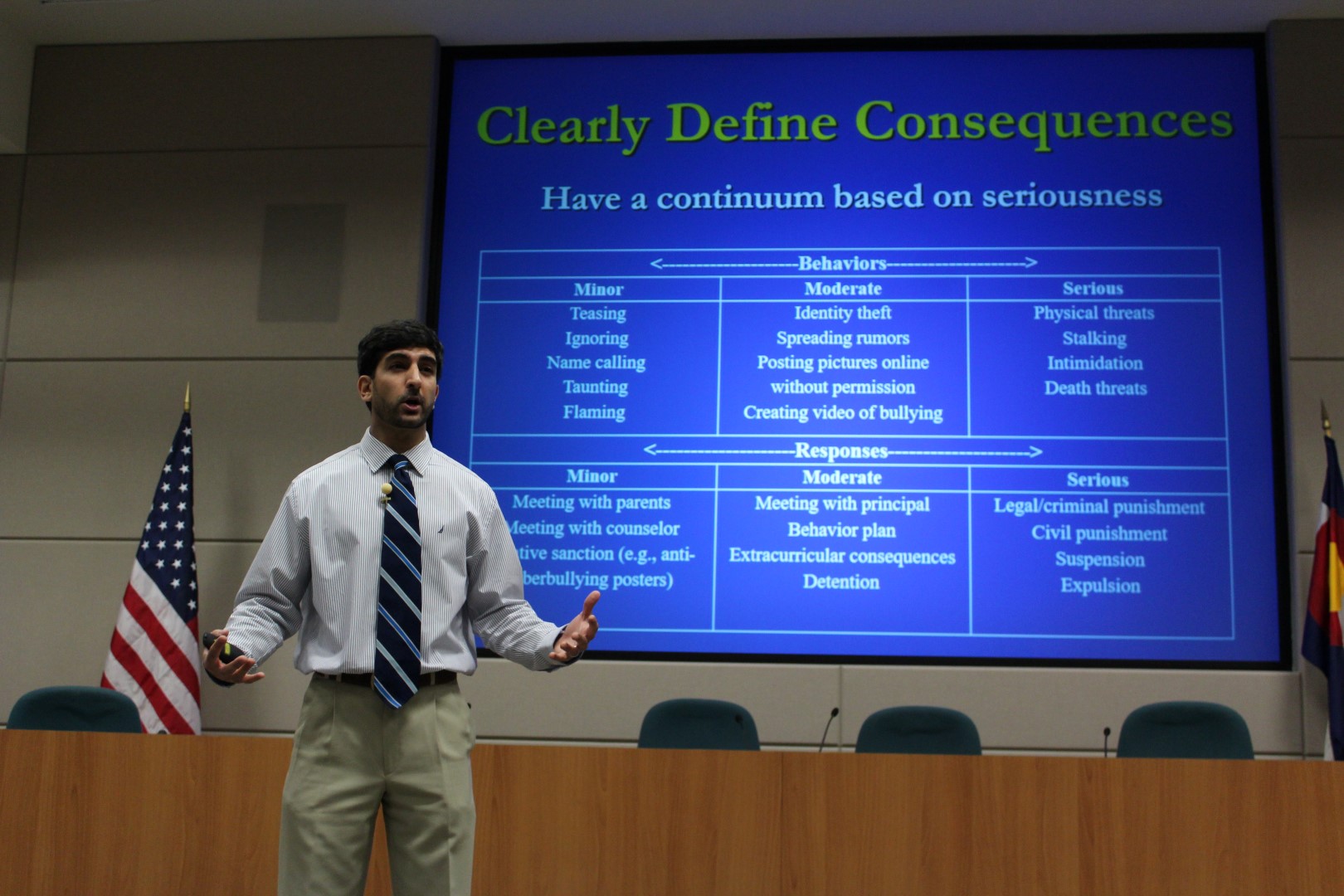 NOTE: Since April 2020, we have been offering every one of our presentations and trainings in virtual modalities (e.g., Zoom, WebEx, Teams, Hopin, Skype). Reach out if you need specifics, as we've optimized the way we engage with our audiences from afar!
---
This talk will teach participants to:
Understand the responsibilities of schools which use technology to meet educational needs
Consider multiple lower, appellate, and Supreme Court cases which provide precedent and guidance when and how to intervene
Determine how policy should be structured, and whether to move towards a prohibitive or permission atmosphere regarding devices
Apply the Response to Intervention Model to the school's current structure and environment
Assess the existing state of your school climate, and identify what can be done to improve it
Administrators are in the unenviable role of having to make very difficult disciplinary and policy decisions as it relates to peer harassment – both offline and online. Furthermore, they are responsible to exercise due diligence in their prevention programming, or else come under scrutiny for possible liability claims. We focus on equipping these point personnel with the knowledge they need to act through exercises based on real-world examples and research-based best practices that continue to evolve. This covers both formal and informal methods to address bullying and cyberbullying to obtain individual compliance while also setting expectations for the rest of the school
Here are numerous testimonials from schools and other organizations with whom we have worked.
Contact us today to discuss how we can work together!