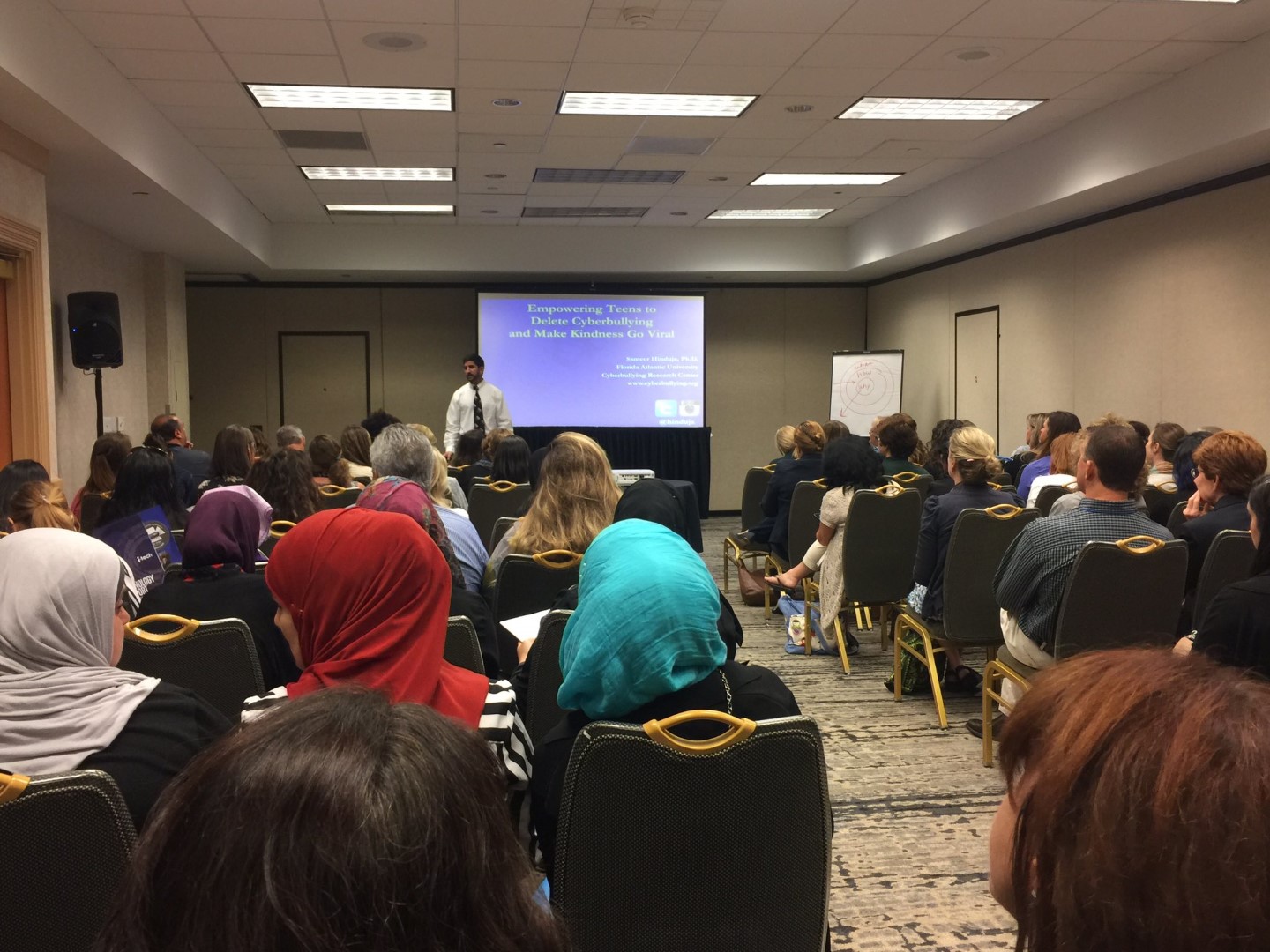 NOTE: Since April 2020, we have been offering every one of our presentations and trainings in virtual modalities (e.g., Zoom, WebEx, Teams, Hopin, Skype). Reach out if you need specifics, as we've optimized the way we engage with our audiences from afar!
---
This talk will teach participants to:
Apply evolving best practices in bullying prevention to their own schools and communities
Understand how to connect with teens on these issues, so they reduce their own vulnerability
Learn how to motivate and inspire youth to combat bullying through kindness initiatives
Understand how anonymous reporting systems, peer mentoring, social norming, and messaging strategies can be implemented with the help of students
Understand the critical importance of building a positive student climate to minimize misbehaviors, offline and online
This presentation is all about strategies and solutions. Since teens are uniquely positioned to be the primary catalyst of lasting change in their schools, we encourage educators to marshal the powers of peer influence and social culture to curtail peer conflict, harassment, and other problem behaviors. Primarily, we will detail how to connect with youth to implement peer mentoring, social norming, kindness campaigns and movements, and other proven messaging strategies. Furthermore, we discuss how to get youth to not only NOT do the wrong thing (i.e., mistreat others), but to actually do the right thing (i.e., intentionally work to create and maintain a culture of compassion, peer respect, and mutual acceptance).
Here are numerous testimonials from schools and other organizations with whom we have worked.
Contact us today to discuss how we can work together!