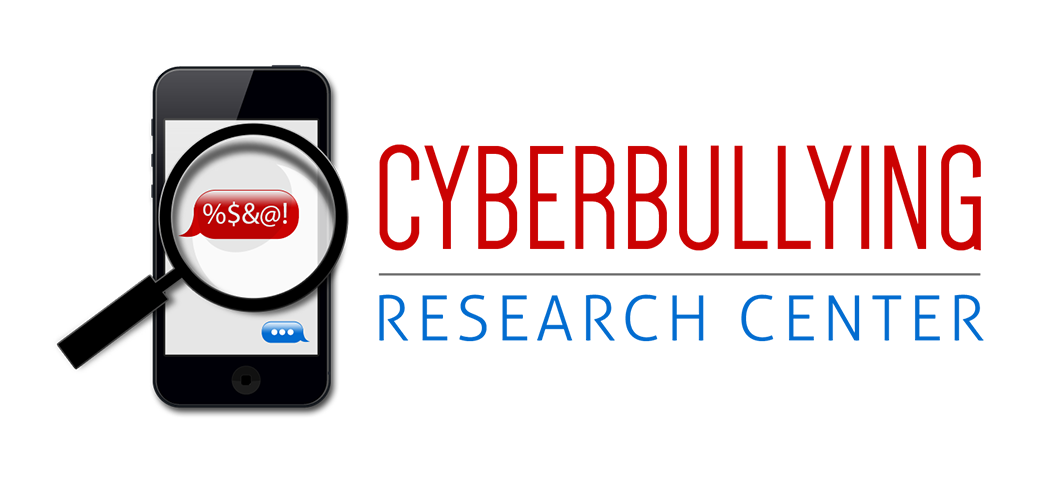 The Committee on Education and Labor's Subcommittee on Healthy Families and Communities heard testimony today about how teens are using and misusing technology, with a specific focus on cyberbullying and social networking. A full web cast of the testimony can be found here. The witnesses included a health care provider, an Internet safety advocate, a business-person, a school administrator, a teen, and talk show host Dr. Phil. While each of these persons was able to provide their own unique perspective about the problems facing youth online, I was struck by the fact that the panel did not include any cyberbullying or social networking researchers. This was particularly concerning because some questions about the state of the research were raised by the Representatives, but these queries couldn't be adequately answered because researchers were not included on the panel.
So what is the current state of cyberbullying research? Well, this is a question that deserves a very long response, but I would like to briefly highlight a couple of issues here. When we first started exploring cyberbullying in 2002, there was literally no research that existed. Since then, we have conducted seven studies which include over 12,000 adolescents from over 80 schools using a variety of methodologies (a brief summary of the methods and findings from each can be found here). We have written several academic articles and a book which details results from this research.
We also summarize the major findings of our research projects in fact sheets that are posted on our web site. While our methods have evolved over the course of our research program, the five most recent surveys have been based on random samples of known populations using a measure of cyberbullying that has proven reliable and valid.
And this is just a summary of our activities. There are several other very competent researchers from a variety of academic disciplines doing excellent work that is complementary to ours. Based on our studies and that of others, we know that a good proportion of adolescents have experienced cyberbullying at some point in their lifetimes but that the majority of those experiences were relatively minor in nature. Anywhere from 15-35% of teens have experienced some form of cyberbullying, depending on who is sampled and how cyberbullying is defined and measured (see chart with our rates here). Some studies report lower or much higher rates, but we feel reasonably confident in estimating that about 20% of teens have been the victim of cyberbullying at some point in their lifetime (Smith, Mahdavi, Carvalho, Fisher, Russell, & Tippett, 2008). As expected, this number drops to between 5% and 10% when focusing on recent experiences (within the previous 30 days).
The percent of youth who admit to cyberbullying others at some point in their lives is a bit lower, though comparable. Across all of our studies (see chart here), the rates range from about 11% to as high as 20%. These too are consistent with the weight of the available research conducted by others (Kowalski, Limber, & Agatston, 2008; Ybarra, Espelage, & Mitchell, 2007).
A couple of other broad generalizations can be made about cyberbullying, based on the extant literature:
– Adolescent girls are just as likely, if not more likely than boys to experience cyberbullying (as a victim and offender) (Kowalski et al., 2008; Hinduja & Patchin, 2009)
– Cyberbullying is related to low self-esteem, suicidal ideation, anger, frustration, and a variety of other emotional and psychological problems (Hinduja & Patchin, forthcoming; Patchin & Hinduja, 2006; Patchin & Hinduja, in review)
– Cyberbullying is related to other issues in the 'real world' including school problems, antisocial behavior, substance use, and delinquency (Hinduja & Patchin, 2007; Hinduja & Patchin, 2008)
– Traditional bullying is still more common than cyberbullying (Lenhart, 2007; Smith et al., 2008)
– Traditional bullying and cyberbullying are closely related: those who are bullied at school are bullied online and those who bully at school bully online (Hinduja & Patchin, 2009; Ybarra, Diener-West, & Leaf, 2007)
Despite the strides that have been made in more fully understanding cyberbullying, it is clear that more work is necessary. We as researchers need to better coordinate our efforts so that our results can more easily be understood by the public and more precisely be integrated into our own prevention and response efforts. This means settling on a uniform definition of cyberbullying – or at least clearly specifying how cyberbullying was operationalized in the work that researchers do.
We as researchers also need to utilize the most rigorous methods possible for the particular situation, and describe exactly how the study was conducted to enable thorough analysis and replication. Longitudinal, nationally-representative samples are not always feasible, but we shouldn't sacrifice rigor for convenience.
We also need to move toward evaluating programs and curriculum designed to address cyberbullying. About 75 minutes into the hearings, Representative Bobby Scott from Virginia asked the panel if there was any research concerning effective bullying prevention programs. The panel didn't have a good response. Actually, the Olweus Bullying Prevention Program has demonstrated effectiveness at reducing traditional bullying in a variety of school contexts, and has been formally vetted and evaluated by a number of reputable researchers. This said, no similar evaluations have yet been conducted to better understand the processes and outcomes of initiatives focused on addressing cyberbullying.
Even with these concerns, I am hopeful for the future of cyberbullying research. Sameer and I are aware of a number of studies under way that should shed more light on the relevant issues and recent high-profile incidents have pushed cyberbullying to the forefront of a national dialogue. And while we are glad to see cyberbullying finally receiving attention in the media, we all need to be mindful that media reports can sometimes misrepresent and slant research findings to serve a certain purpose. Please take some time to read the actual research yourself so that you can be personally educated and well-informed about these issues. If you have questions about how or why something was done in a study, we encourage you to contact the authors. Of course, we welcome any comments or questions you have about our work and we are sure that our colleagues are also open to your thoughts.
In short, there currently exists a meaningful and growing body of knowledge regarding the correlates and consequences of cyberbullying which can supplement the volumes of information published about traditional bullying. How we use this information to direct future studies, prevention and intervention efforts, and policy is the real question. The first step, in my view, is to make sure that the researchers are at the table.
References:
Hinduja, S. & Patchin, J. W. (2007). Offline consequences of online victimization: School violence and delinquency. Journal of School Violence, 6(3), 89-112.
Hinduja, S. & Patchin, J. W. (2008). Cyberbullying: An exploratory analysis of factors related to offending and victimization. Deviant Behavior, 29(2), 129-156.
Hinduja, S. & Patchin, J. W. (2009). Bullying beyond the Schoolyard: Preventing and Responding to Cyberbullying. Thousand Oaks, CA: Sage Publications.
Hinduja, S. & Patchin, J. W. (forthcoming). Bullying, cyberbullying, and suicide. Forthcoming in Archives of Suicide Research.
Kowalski, R. M., Limber, S. P. & Agatston, P.W. (2008). Cyber Bullying: Bullying in the Digital Age. Malden, MA: Wiley-Blackwell.
Lenhart, A. (2007). Cyberbullying and Online Teens. Pew Internet & American Life Project, June 27. (http://www.pewinternet.org/PPF/r/216/report_display.asp).
Patchin, J. W. & Hinduja, S. (2006). Bullies move beyond the schoolyard: A preliminary look at cyberbullying. Youth Violence and Juvenile Justice, 4(2), 123-147.
Smith, P. K., Mahdavi, J., Carvalho, M., Fisher, S., Russell, S., and Tippett, N. (2008). Cyberbullying: its nature and impact in secondary school pupils. Journal of Child Psychology and Psychiatry 49(4): 376–385.
Ybarra, M., Diener-West, M., & Leaf, P. J. (2007). Examining the Overlap in Internet Harassment and School Bullying: Implications for School Intervention. Journal of Adolescent Health, 41: S42–S50.
Ybarra, M. L., Espelage, D. L., & Mitchell, K. J. (2007). The Co-occurrence of Internet Harassment and Unwanted Sexual Solicitation Victimization and Perpetration: Associations with Psychosocial Indicators, Journal of Adolescent Health, 41, S31-S41.
See also:
Enhancing Child Safety & Online Technologies: Final Report of the Internet Safety Technical Task Force