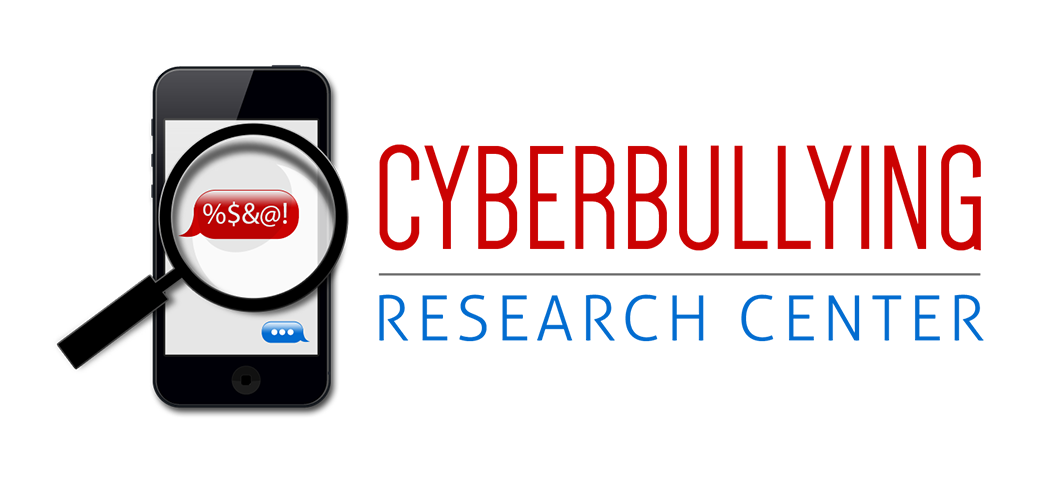 At the Cyberbullying Research Center we strive to approach the issue of teen technology use and misuse from a data-informed perspective. Just to be clear, data doesn't just mean bar charts. Over the last ten years we have formally surveyed over 12,000 middle and high school students, so yes, we have a lot of bar charts. But we have also spoken to thousands of teens in schools all around the United States (and abroad). We get emails and phone calls daily from teens, parents, educators, and others who care about the online behaviors of young people. We have done focused interviews with small groups of students. We also review research articles written by other scholars (both published and unpublished). All of these are valuable sources of data. Taken together, we can start to develop a more comprehensive understanding of what is really going on.

Some data sources are definitely better than others, and we take into consideration the quality of the source and the sophistication of the methodology when interpreting results. Randomly selecting participants from a known sample is much better, for example, than arbitrarily selecting people who happen to be at a particular place and time.

To illustrate, I was recently at a school where a teacher told me that *every* student at her school that she had talked to had "either seen or engaged in sexting." When pressed, she admitted that this wasn't a "scientific survey," just a questioning of a few of the students coming out of the cafeteria one day. So she extrapolated that to estimate that "everyone" at her school was in some way involved in sexting. Of course this is ridiculous. I haven't seen a sexting study report prevalence rates higher than 31% for receiving a "sext" and most studies put the rate in the teens. In fact the Crimes Against Children Research Center recently reported that only 7.1% of students between the ages of 10 and 17 had received a "sext" (and this was a nationally representative survey – about as good as you can get methodologically).

So whenever I find a particular statistic cited, the first thing I do is attempt to uncover the original source and then review the methodology. What was the sample? How were participants selected to be in that sample? What specific questions were asked? Take once again the issue of sexting. How exactly is "sexting" defined? If you ask teens whether they have *ever* seen a nude or semi-nude image of another person on a cell phone, the number who say yes will likely be very high (if they are being truthful). If you ask them, on the other hand, if they had seen a nude or semi-nude image of another student from their school in the last 30 days, the number will be much lower. This is the question that we asked in our research, but even it can be misinterpreted. I mean, what exactly is "semi-nude?"

This brings me to the original point of this post. I have seen too many times to count the statistic that "over 160,000 students stay home every school day due to bullying." Here are some representative examples:

"Bullying Statistics"

"Facts About Bullying"

"Bullied to Death in America's Schools"

"Things You Should Know About Bullying"

I have also seen it twice in the last week in summaries for bullying prevention programs being offered by experts. I even found it in a 1993 article in the New York Times. Interestingly, I see it most commonly cited in news reports and governmental reports. Do a Google search for that statistic and you will see it thousands of times. But where did it come from? It has been attributed to many different sources (ABC News, National Education Association, and several books). Most commonly, it is credited to the Centers for Disease Control and Prevention (CDC). At least one CDC report cited a book written in 1998 (Real boys: Rescuing our sons form the myths of boyhood by William Pollack) (reference to stat has since been removed). That book attributes the statistic to the National Association of School Psychologists, but doesn't provide a specific citation to a specific study or source. So where did it come from? I have put the question to some of the brightest minds in the area of bullying prevention and research and nobody knows. So if anyone out there has a specific study that includes this statistic, I would love to see it.

There is no question that too many students stay home from school every day because of fear of bullying.  The exact number is difficult to really know.  But it does this field a disservice to mis-cite or simply report statistics without being able to substantiate them.  Bullying *is* a serious problem that warrants our attention.  But the case can be made for this using reliable and valid statistics, not hyperbole.