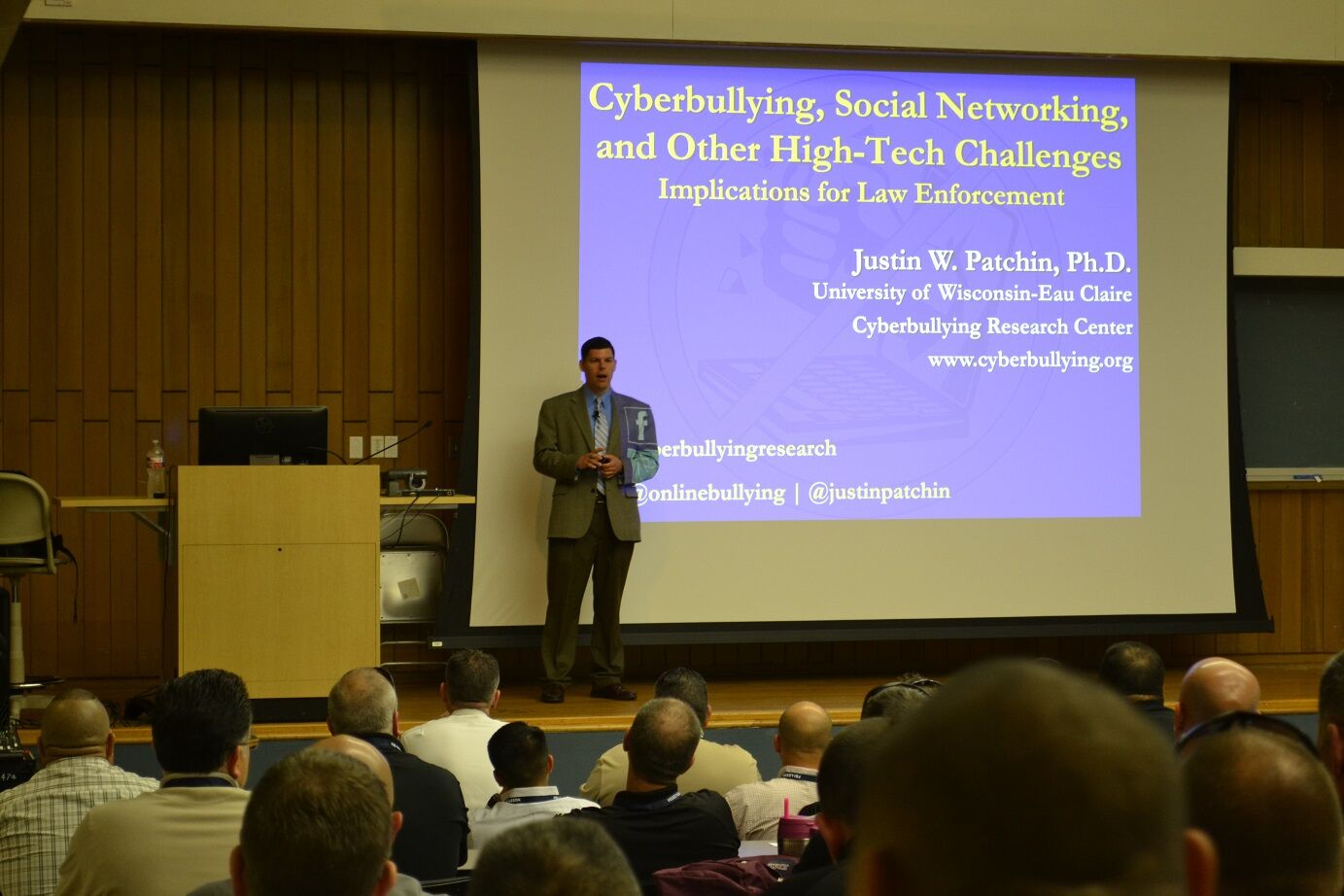 NOTE: Since April 2020, we have been offering every one of our presentations and trainings in virtual modalities (e.g., Zoom, WebEx, Teams, Hopin, Skype). Reach out if you need specifics, as we've optimized the way we engage with our audiences from afar!
---
This presentation is designed to bring law enforcement officers (especially those assigned to a school setting) up to speed about their role in responding social media misuse and abuse among youth. The presentation will define and provide examples of cyberbullying, sexting, digital dating abuse, sextortion, digital self-harm, and related issues, and discuss the role of the police (either school-based or community-based) in preventing and responding to these inappropriate online behaviors. It will also describe many of the online environments popular among adolescents today and convey strategies to promote positive, responsible interactions on those platforms. Research we have conducted with the National Association of School Resource Officers (NASRO) and the Federal Bureau of Investigation (FBI) also will be discussed. Relevant case law, specific state legislation, and investigation and intervention strategies will be covered so that officers have a clearer sense of what to do when they confront these issues.
Key issues discussed: emerging websites and apps; digital evidence; federal case law; state statutes; police response; investigations; prevention strategies; how best to work with schools and families; connecting with youth to promote positive participation online
(60-90 minutes – or longer)
Here are numerous testimonials from schools and other organizations with whom we have worked.
Contact us today to discuss how we can work together!