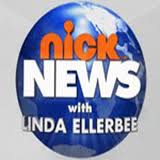 Calling all kids! Nick News is looking for kids between the ages of 11 and 15 to nominate one of their friends who has been a personal hero to them. Has someone stood up to a bully for you? Do you know someone about your age who has done something amazing to help others? If you do, Nick News wants to hear from you. Here is more information about the project:
What does it take to be a hero? Nick News asks the question in an upcoming special that profiles the unsung acts of courage by everyday kids. We're asking kids to nominate their peers who have acted as personal heroes. Those who reply (ages 11-15) must be willing to go on camera and tell us about the time that another kid stood up for YOU. We will be telling the hero stories in short segments where each kid talks about the act. (For example: "My name is John and I think Max is a hero because someone started an online rumor about me and he stopped it." "I'm Max. I couldn't believe what my friends were saying about John online. When I told them to stop, they started making fun of me, too. But I realized they weren't friends worth having anyway and stood up to them.") We're not looking for superhuman feats of bravery, but for tales of kid empowerment through smaller means. The gesture may have gone unnoticed by most, but to one kid (YOU), it made a difference.

To nominate your hero for consideration, write to [email protected] or fill out our survey at http://www.facebook.com/l/YAQHij0JXAQEOW7V0sHcZai2wQEtYjZkub0ygkbleWni8Zw/https%3A%2F%2Fwww.surveymonkey.com%2Fs%2Feveryday_heroes. Please include your name, age, contact info, and a brief description of why your hero should be chosen. Those who are selected for initial phone interviews will be contacted directly within the week, which could potentially lead to an on-camera segment filmed at their home (anywhere in the U.S.). Filming will begin in March and continue through April.