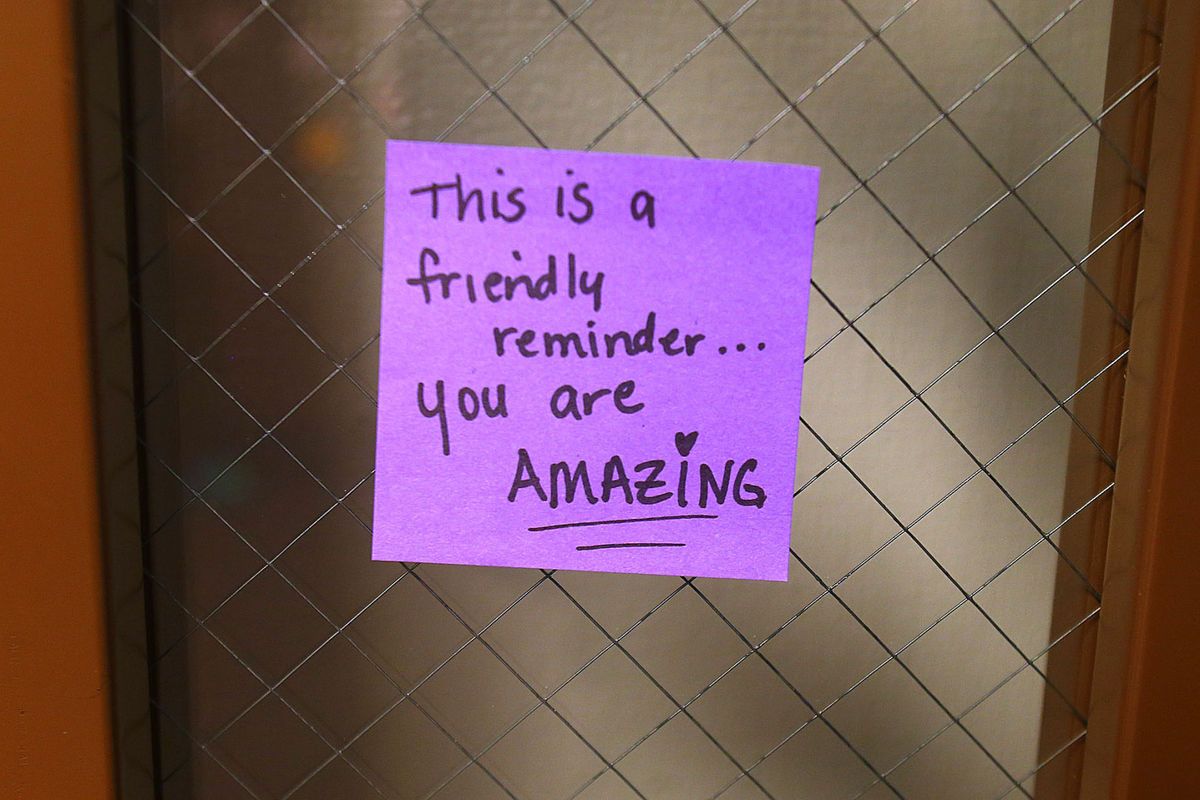 In case you haven't heard, Positive Post-It Day is a worldwide phenomenon – and it all began with a Canadian teenager in the fall of 2014 who wanted to flip the script on bullying. Alberta student Caitlin Haacke was bullied at school and threatened on Facebook with suggestions to take her own life. Instead of getting angry and fighting back with her words or actions, she decided to try to turn her pain into positivity directed toward others with a marker and some small pads of paper. In a simple and inexpensive way, Caitlin made kindness go viral at her school by posting throughout her school hundreds of hand-written Post-It Notes with inspirational messages to share appreciation, compassion, and thoughtfulness. Though initially disciplined by administrators for littering the lockers and hallways, numerous kids and noteworthy adults in the community took up her cause and defended her, which had the effect of actually making her campaign explode in notoriety and popularity across her city, province, country, and now internationally.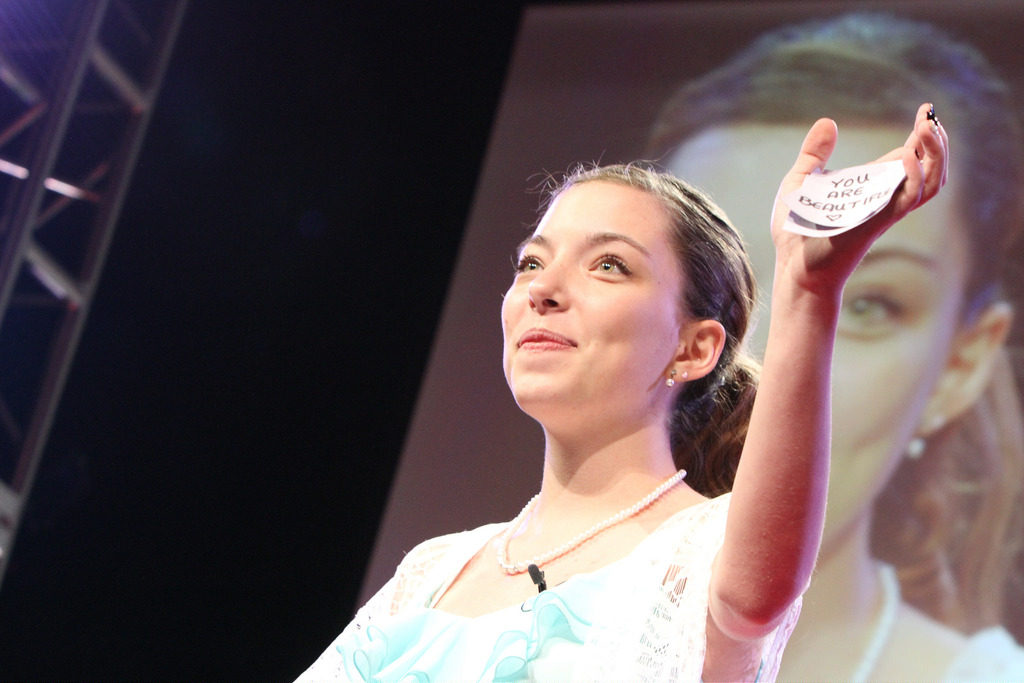 When I work with schools, I personally like to share Caitlin's story with elementary and middle school students to motivate them to try to make a difference in shaping and improving the vibe they feel on campus. And even though she was a high schooler, I emphasize that it took very little in the way of supplies, time, and energy to do – which means they can do it too. I also point out that Caitlin took a gigantic risk – and that I'm sure she was super worried about whether her idea would fail miserably, or if everyone would think it was lame and perhaps bully or make fun of her even more. However – and here's the most important point – she took a chance to do something epic. She didn't just keep her head down and try to survive the torment. And she didn't figure out some way to get back at her aggressors and hurt them just like they had hurt her. She took the high road, and demonstrated so much leadership, maturity, and class by remembering that hate cannot drive out hate – but love can.
Caitlin's story made an immediate impact in one school I visited as recently as this October – during National Bullying Prevention Month! According to the lower school counselor, a couple of fifth graders were inspired after my time with them and decided to write kind notes and put them on the lockers of other students in their own classroom. They were so excited to do it that they want to take time from their recess next week to put them in every classroom, going down by grade level (4th, 3rd, 2nd, 1st, etc.). According to their teacher: "This was totally done on their own initiative. Love these kids and so proud of them!"
Here are some pictures of their efforts!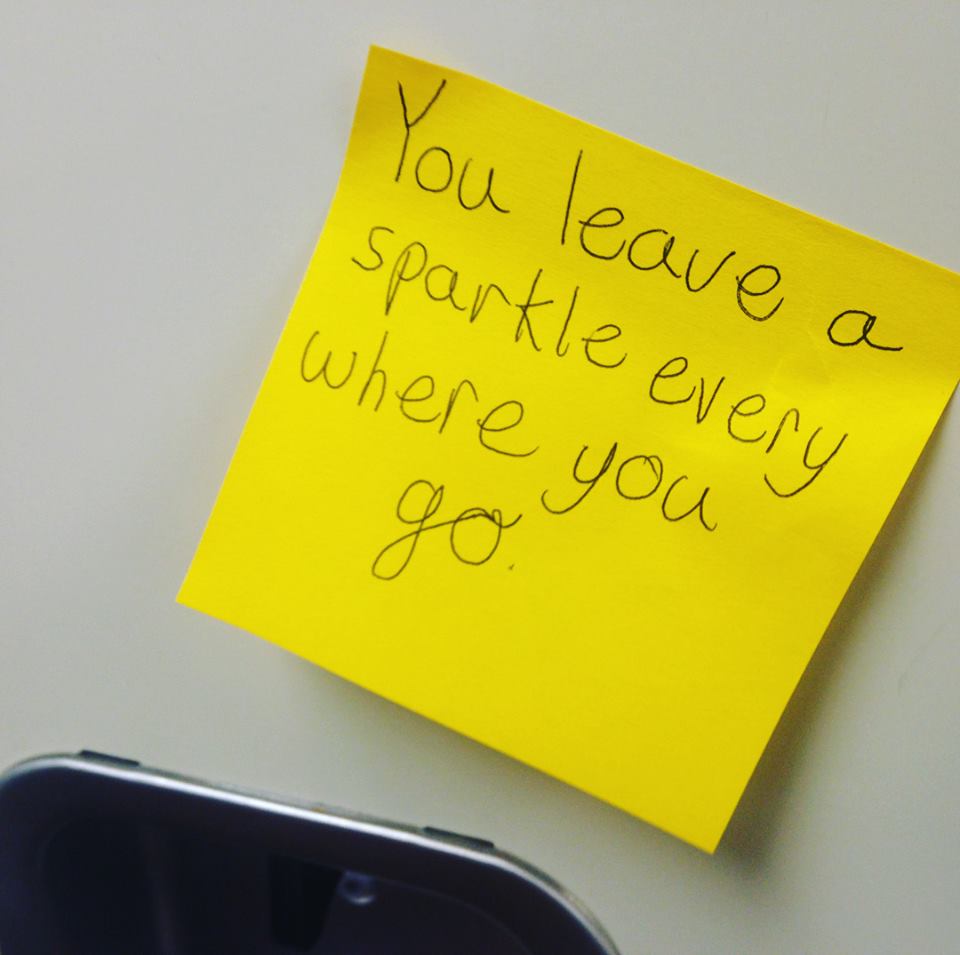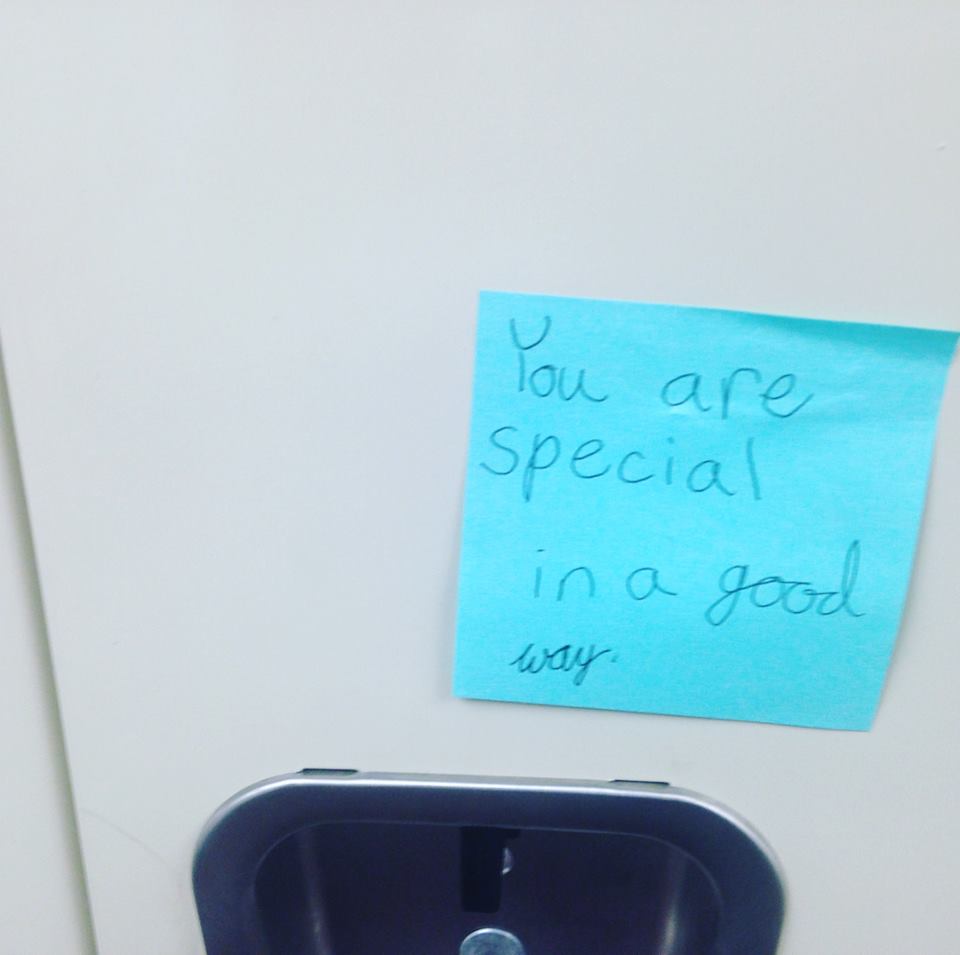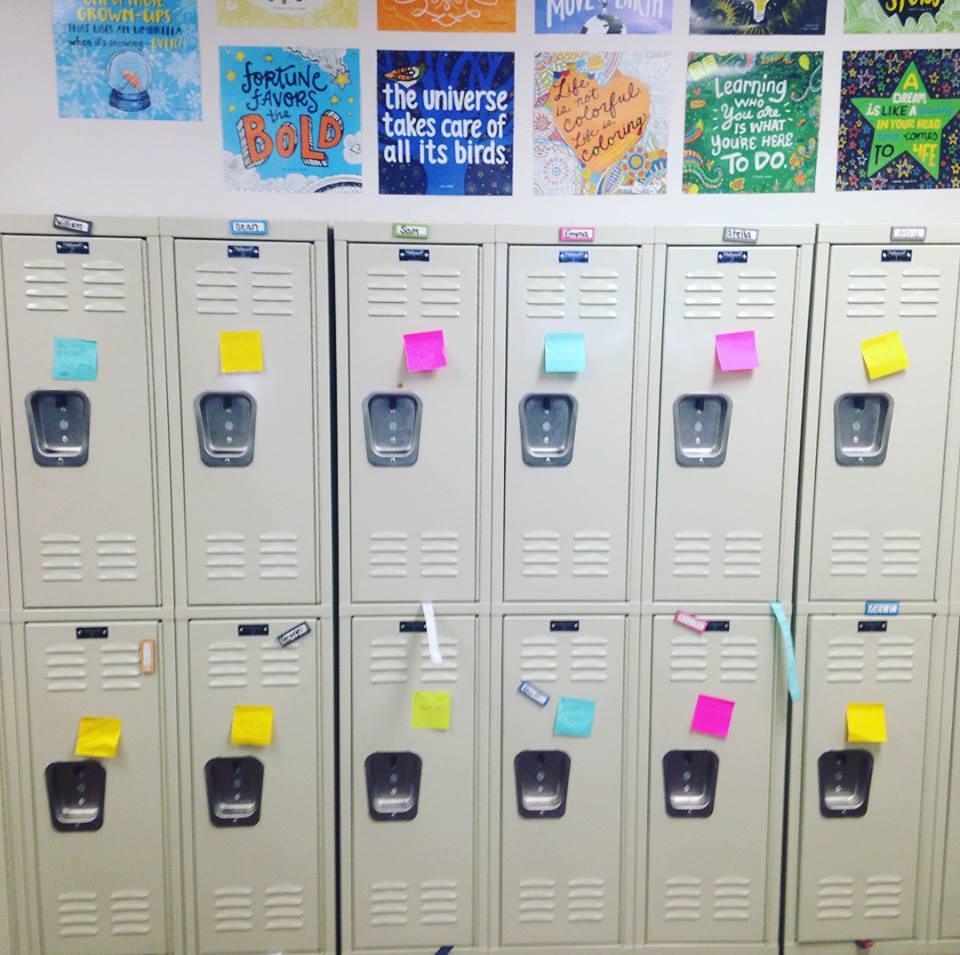 Remember, every kid is looking to be inspired – much like every adult. Sometimes as educators and parents we think we are not really reaching them, but I firmly believe that if we keep planting seeds of good ideas and noble actions, their hearts will be touched and they will feel led to get involved. Plus, we have to be strategic with what we share, how we share it, and what we say about it. I wouldn't share Caitlin's story with a group of high schoolers, simply because I believe there are better stories to share with that age group to really speak to their consciences and prompt them to wholehearted action. But the story of Positive Post-It-Day is perfect for younger students. Like their teacher, I am so proud of these kids as well. And what they have done will inspire their peers to use their own creativity and leadership skills in similar ways to continue to make a profound impact at their school – and beyond.
Image sources:
http://bit.ly/2y3rJom
http://bit.ly/2gFmhpn
http://bit.ly/2h4C8uC
http://bit.ly/2h4C8uC