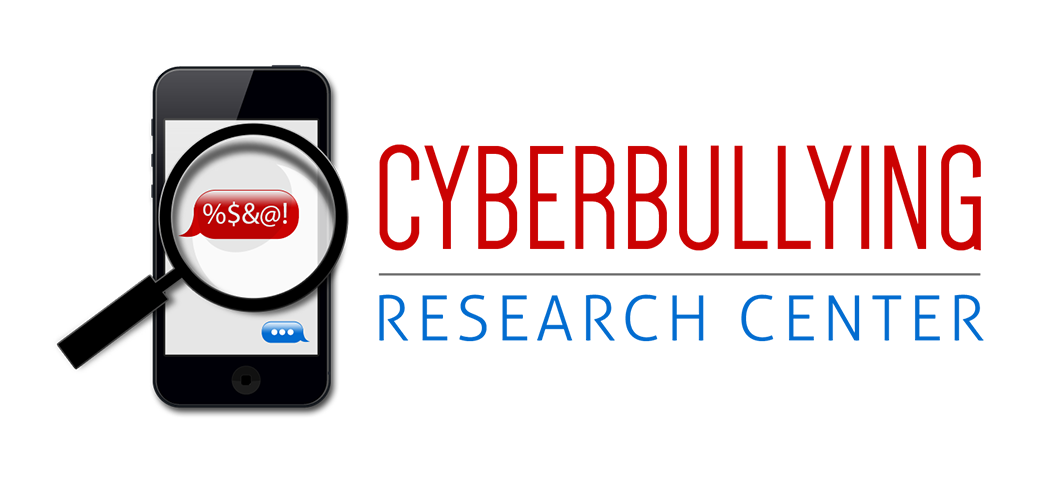 We discuss the legal issues associated with schools responding to cyberbullying incidents quite often in this space. You can find many blog posts which attempt to clarify the variety of issues raised (see here and here) and we have a summary fact sheet that is available here.  Of course the law, and our understanding of it, is constantly evolving.  So I thought I would post a (relatively) simplified update with the lineage of case law that demonstrates that schools do in fact have the authority to apply reasonable discipline to students who participate in cyberbullying while away from school.  Below I provide a brief one or two sentence summary of the ruling, but I encourage everyone to read the actual facts of each case so that you can better understand the unique contexts of each incident.
Tinker v. Des Moines Independent Community School District (1969): Students have free-speech rights.  "A prohibition against expression of opinion, without any evidence that the rule is necessary to avoid substantial interference with school discipline or the rights of others, is not permissible under the First and Fourteenth Amendments." Students have constitutional rights under the First Amendment. Those rights, however, do not grant students the right to substantially interfere with school discipline or "the rights of other students to be secure and to be let alone."
Bethel School District No. 403 v. Fraser (1986): Student's free-speech rights are limited while at school. "[T]he constitutional rights of students in public school are not automatically coextensive with the rights of adults in other settings…."  The Supreme Court ruled that there is a substantive difference between a non-disruptive expression (such as in Tinker) and "speech or action that intrudes upon the work of the schools or the rights of other students."
Davis v. Monroe County Board of Education (1999): If a school knows about harassment or other hurtful actions against students and doesn't respond effectively to prevent it from continuing, it may be held responsible.  "…the common law, too, has put schools on notice that they may be held responsible under state law for their failure to protect students from the tortious acts of third parties."
J.S. v. Bethlehem Area School District (2000): Schools can discipline students for their off-campus electronic speech (student created a threatening web page about his algebra teacher).  "…school officials are justified in taking very seriously threats against faculty and other students."
Wisniewski v. Board of Education of the Weedsport Central School District (2007): "…it was reasonably foreseeable that Wisniewski's communication would cause a disruption within the school environment…. The fact that Aaron's creation and transmission of the IM icon occurred away from school property does not necessarily insulate him from school discipline. We have recognized that off-campus conduct can create a foreseeable risk of substantial disruption within a school…"
Barr v. Lafon (2008): Schools do not need to wait for a substantial disruption to occur at school before taking action.  The U.S. Court of Appeals (6th Circuit) ruled that "…appellate court decisions considering school bans on expression have focused on whether the banned conduct would likely trigger disturbances such as those experienced in the past" and pointed to the fact that the high school had even positioned law enforcement officials on campus in previous years to maintain order in an environment of racial hostility and violence. Citing Lowery v. Euverard (2007), the court stated: "…under the Tinker standard a school does not need to wait until a disruption has actually occurred before regulating student speech." (see also: Boim v. Fulton County School District [2007]; D.J.M. ex rel D.M. v. Hannibal Public School District No. 60 [2011]).
Kowalski v. Berkeley County Schools (2011): Schools can discipline students for their online speech, consistent with Tinker. "Kowalski used the Internet to orchestrate a targeted attack on a classmate, and did so in a manner that was sufficiently connected to the school environment as to implicate the School District's recognized authority to discipline speech which "materially and substantially interfere[es] with the requirements of appropriate discipline in the operation of the school and collid[es] with the rights of others.""
There are several examples of cases where students were successful in their lawsuits against schools when the student was disciplined for off-campus behavior (see: Klein v. Smith, 1986; Emmett v. Kent School District No. 415, 2000; Layshock v. Hermitage School District, 2011; J.S. v. Blue Mountain School District, 2011. In all of these cases, however, the school was incapable of demonstrating that the off-campus behavior or speech resulted in, or had a likelihood of resulting in, a substantial disruption at school. In fact, when the 3rd Circuit Court of Appeals ruled against the schools in Layshock and Blue Mountain, Judge Kent Jordan stated: "The issue is whether the Supreme Court's decision in Tinker, can be applicable to off-campus speech. I believe it can, and no ruling coming out today is to the contrary." Indeed, as noted in Bell v. Itawamba County Schoool Board (2015) "…of the six circuits to have addressed whether Tinker applies to off-campus speech, five, including our own [the 5th], have held it does." (The lone exception being the 3rd Circuit which struggled with Layshock and J.S.).
Finally, it is important to point out that I correspond with many of the best and brightest legal minds in the United States and many of them disagree about these issues!  We are at a challenging and uncertain time (to say the least) when it comes to education in this country, and the legal ambiguity concerning a school's authority to respond to off-campus behaviors is just one more example.  But the reality, in my view, is that there is no uncertainty about this issue.  Schools simply do have the authority to reasonably discipline students for any behavior (whether at school or away from school) if such behavior results in, or has a high likelihood of resulting in, a substantial or material disruption at school or if the behavior infringes on the rights of other students. So the short answer to the question posed in the title of this blog post is: YES!
But I will conclude my thoughts by asking all of you who read this to let us know if you are aware of any cases where a school was found to be liable for damages for disciplining a student for their off campus behavior which resulted in a substantial disruption at school.  I am not aware of any such cases.  Part of the trouble here, I think, is that examples of cases like that have not reached a court and therefore we have not received reassurance in our interpretation of the law.  Most of the time schools get it right and they do not end up in court. Until more case law is established, we will continue to recommend that schools act in accordance with the cases discussed above.