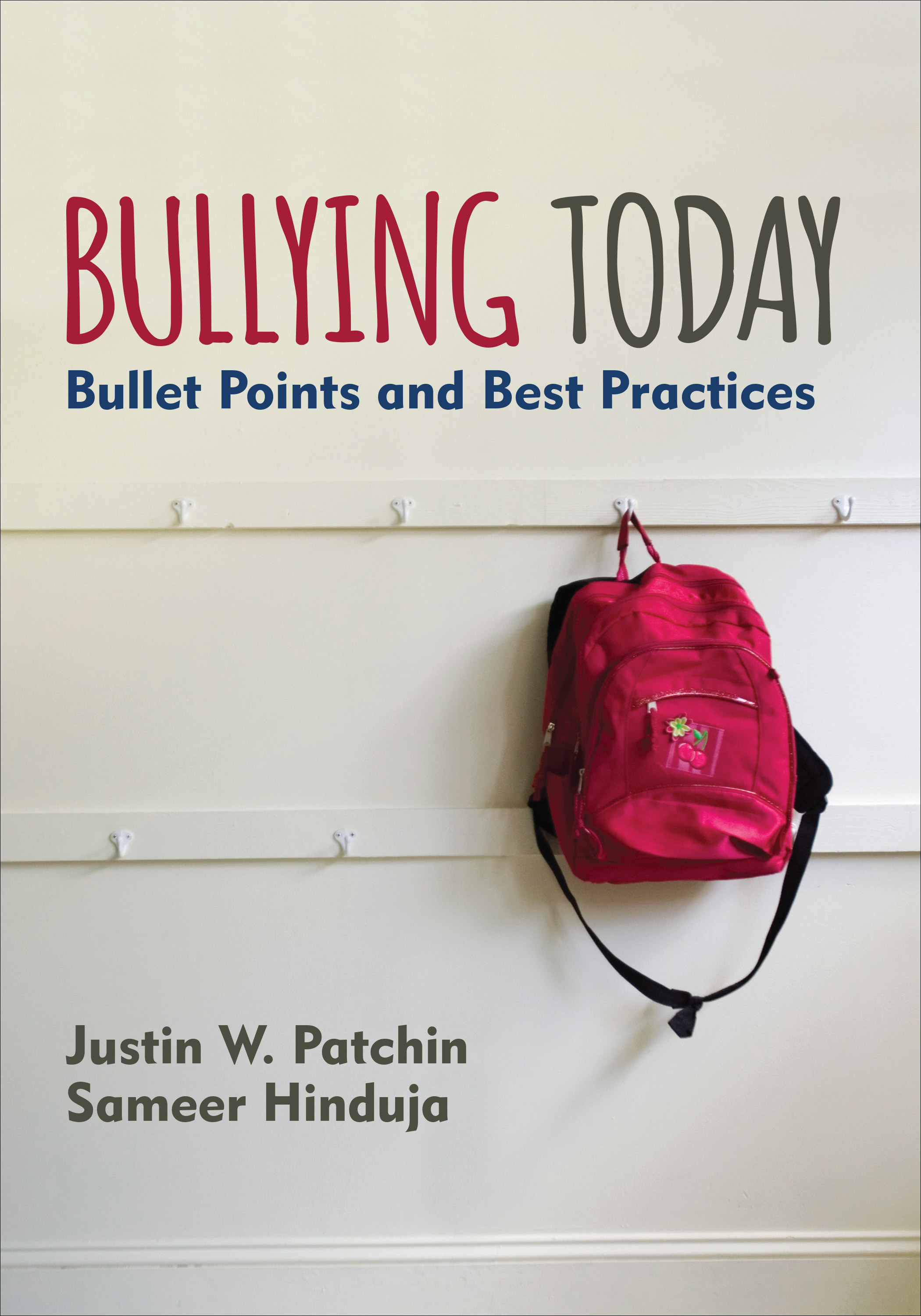 We've written a new bullying prevention book and it is now available! "Bullying Today: Bullet Points and Best Practices" was written for educators looking for concrete, comprehensive, and yet concise information to tackle bullying on campus and online. Before bullying surfaces in your school, you need to be ready. This book is organized so you can find the answers you need to make meaningful changes in the way you prevent and respond to bullying. We know the challenges educators face. In this book we distill nearly 15 years of research into bite-sized chapters (about 800 words each), with strategies and real-world examples to put ideas into action. You'll learn:
Prevention strategies to put in place now
How to distinguish bullying from other hurtful behaviors
The connection between cyberbullying and in-person bullying
Responses that work—and ones that don't
Bullying Today provides clarity on controversial issues and the complex relationships among your students. It will encourage and empower you to be the solution to bullying at your school and equip you with tools to promote a healthy and vibrant school culture.
Here are a few early reviews:
"Patchin and Hinduja have done it again! It's hard to know how to interpret incidents and determine the best way to respond, and this resource provides clarity to make sure we're best able to safeguard and help our students. The conversational tone of the chapters and questions for reflection make this an ideal book for faculty discussion groups around bullying. I highly recommend it!"
– Dr. Patti Agatston, Prevention Specialist and President of the International Bullying Prevention Association
Cobb County Schools, Georgia
"This is an incredibly helpful book filled with practical, specific knowledge to help school personnel know how to deal with bullying at school and online. Patchin and Hinduja know what they are talking about. Every educator working to prevent bullying should read this book."
– Kim Mazauskas, Bullying Prevention and Intervention Coordinator
Palm Beach County School District, Florida
"This is a handy guide to lead schools in meaningful discussions about bullying. It offers best practices that will help educators create a positive bully-free atmosphere in the school environment and beyond."
– Avis Canty, Instructional Technology Facilitator
Greenville County School District, Greenville, SC.
Patchin, J.W. & Hinduja, S. (2016). Bullying Today: Bullet Points and Best Practices. Thousand Oaks, CA: Sage Publications. (ISBN: 978-1-5063-3597-1)