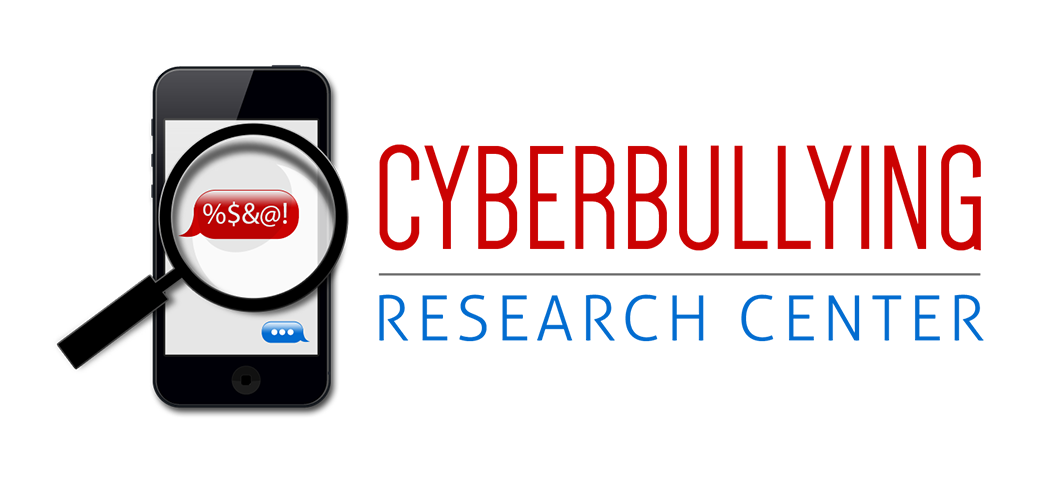 By now, you have probably seen Facebook's newest controversial overhaul to profile pages.  Dubbed "Facebook Timeline," the latest out of Palo Alto is being described by the social networking behemoth as a new way to "Tell your life story." With these changes, it is clear that Facebook intends to allow its users to do just that.  The most substantial feature Timeline offers is the ability for users to organize their current and past life updates into an easy-to-browse, reverse-chronological order.  Timeline also replaces, reorganizes, or updates almost every major feature previously found on user profiles.

As soon as one accesses Facebook Timeline, the user is greeted with an introductory page which explains what Timeline is, and what it will mean to Facebook going forward.  Users previously had the option to opt-in to Timeline during a beta/dev period, but as of December 15th of last year the update was applied site-wide so that all users could enable it.  Many have made the switch, while others are holding out until it becomes completely mandatory for every user.  As with most past Facebook updates, Timeline has received a fair amount of criticism from privacy advocates over the way user information will be collected and displayed to others.  While the experience of Facebook Timeline is initially unnerving because of these new privacy concerns, its ease of use, improved design quality, and additional security options may override these concerns over time.

Individuals may now update to Timeline and are given a one-week review period in which they are able to go over all the content that is to appear on their Timeline and make any adjustments that they deem necessary.  For instance, if there are old controversial pictures or status updates that you had forgotten about – which may now show up prominently on your Timeline – you may remove the old content altogether or simply hide it from the Timeline before it goes live at the end of the review period.  All of these actions may be seamlessly performed at any time by using pop-up drop-down boxes that show up when a user places their mouse over a particular Timeline post.  In addition, the new security features rolled out right before Timeline was launched are also still applicable.  You may edit exactly who can see various content on your Timeline, and may even limit the number or groups of people who can see each individual Timeline post.

Timeline is intended to serve as a sort of digital scrapbook – neatly compiling a user's life story on a single page for everyone to see.  From top to bottom, the changes on every profile page are abundant.  The most obvious have occurred at the top.  The first thing a user may notice is the new 'Cover Photo' that takes up a large portion of the top of a user's profile.  A user may opt to upload a new photo or simply use an already available one for his or her 'Cover.'

You will also see that Friends, Photos and Likes are neatly rearranged near the top of each profile.  Moreover, a Map feature has been added, which shows everywhere a user has previously checked in.  When clicking the 'Map' button on a profile page, you (and anyone else who can see the contents of your page) is taken to a separate page which shows all of your individual check-ins.  All future updates of yours that provide a location will be added to your map.

The new Facebook Timeline layout compiles every post, picture, status and location update in an extremely easy-to-navigate chronological listing.  To view the digital history of a Facebook friend, one simply has to scroll down through a user's profile page to go deeper into their past (I wish the load time for this to happen was a little faster, but I'm sure that will happen Facebook's in-house XHP programming code and database backend connectivity gets refined over time).  While previously only some activities such as status updates and posted pictures were viewable on a person's wall, now just about every single activity the person engages in on the site is chronicled and easier to access.  In the previous version of Facebook, your activity would only show up to others as links to those actions.  This provides your friends with a snapshot of your daily musings on the site, but with Timeline, the emphasis has changed from what you do from day to day to what you've done with your life.  With the improved Facebook Timeline, user profiles display a descending order of bullet points in the middle of the timeline to chronologically order to every action you make.  Adding pictures, updating your status, and your interactions with others are all saved on the timeline for anyone you allow to see.

Users may also retroactively add photos, updates, or a variety of life events to their timeline.  By simply clicking somewhere on the timeline, a pop-up will appear which provides a list of options. The types of Life Events you may add to your timeline are essentially limitless.  Facebook offers a large variety of default options including starting a new job, retiring, getting married, having children, moving, learning a new language or hobby, and countless others.  Even if Facebook doesn't have the life event you want to add available on their default lists, users can add custom Life Events via the "Add Other Life Event" button at the bottom of each drop down box.  It is notable however that Facebook Timeline currently does not allow you to remove the Life Events that you add to your profile.  For example, you are technically able to add a new job that doesn't actually exist, but just know that if you do will then be unable to delete it.  Given Timeline has just been rolled out to the public, it is unclear whether or not this is by design or just a temporary bug.  Until that becomes clear, users should be particularly careful with what Life Events are added to their timeline, because they may very well be there permanently.

Facebook users also have the option of going back as far as their date of birth to retroactively add life events.  If I wish, I could go all the way back and edit the location I was born, include a story I want to tell about my birth, or even add old baby pictures that my family may have. The goal with all of these changes seem to be simple enough – to transition Facebook from just a popular social network into an omnipresent, publicly-viewable timeline that chronicles one's entire life history.  Timeline's changes also serve a couple of broader purposes.  Most apparent is that a fresh offering from the social networking site may earn Facebook considerable press and in turn attract new users.

Additionally, the features offered by Timeline may help ensure that Facebook's current users continue using the site for the foreseeable future.  Timeline may manage to propel Facebook into something more than just one of the current fads of our culture because it moves beyond just an expressive engine for the in-the-moment, day-to-day activities of Facebook users into a potentially much more substantial, long-term service.  The appeal and power of this service is that it may be used by its users to essentially keep a comprehensive, free, and easy to use digital record of their personal lives.

Timeline manages to more efficiently organize and better display a user's personal information than the previous version of Facebook.  It also offers a detailed, chronicled history in a manner that is easier to access and peruse through than its predecessor ever allowed.  These changes are concerning for all users, especially for minors, because while it may make the site more appealing and easier to use for its members, it also threatens to make all of this vast information more accessible to strangers.  Careless adolescents may not only risk updating strangers on their day-to-day activities, but also may allow strangers to have access to their entire life story.  Now much more than just photos, friends lists, and personal likes and dislikes, Timeline announces when you were born, what schools you've attended, the places that you frequent, the friends you most interact with, and may publish every other major milestone in an adolescent's life on a single page.  The power of all this information in the hands of strangers, or even in the hands of the site itself, may be somewhat concerning if the user does not have their profile page locked down as completely as possible.

While every major or minor milestone that a user has ever chronicled on Facebook may now be archived on a single page, this may not be as concerning in the end as it initially appears to be.  All of the previous security and privacy features that Facebook offers are still in place, with the addition of a few extra features being rolled out along with the launch of Timeline.  Users may easily adjust their privacy settings to limit exactly what their friends can and cannot see.  The 'Friends' page of each user has been redesigned significantly.

With the latest changes, you can broadly edit your privacy controls from the 'Friends' page.  You can make your page viewable to everyone with the 'Public' setting, or only allow friends, yourself, or certain customized groups of friends to see your profile.  By simple pointing your mouse over a friend's hyperlinked name, a pop-up box appears to gives you further privacy options.  From here, you may limit what this specific friend sees of your profile, and you can edit what 'Friends' group he or she belongs to.  You may even 'Unfriend' him or her via this options box.  It is important to note that for minors, 'Public' technically equals "Friends of Friends" rather than everyone on the Internet.  This is one way that Facebook attempts to restrict the visibility of youth profiles.  When the minor becomes a legal adult, this designation changes so that 'Public' means everybody.  An adolescent also now has the option of limiting what may be seen by specific people.

In the end though, Facebook Timeline may actually help users protect themselves due to its very design.  Structuring a Facebook user's digital history in such an easy-to-navigate manner may make it more apparent to users just how much information they share online, and could help them realize that further discretion on their own part is necessary if they want to protect themselves.  It is important to state here that with the old version of Facebook, some people who used to be party animals were able to passively hide their youthful indiscretions by just posting new information (i.e., status updates).  To then see behavior from (for example) years ago, one had to click the "Older Posts" hyperlink on someone's wall hundreds of times — maybe more.  Now, the principle of security by obscurity is gone, as it is much easier to uncover older content by just scrolling down to a particular year and month (see Activity Log).  In addition, everyone must exercise due diligence with Timeline and meticulously restore the privacy level they previously had with the old version.  This is because sometimes the settings do not carry over.  For example, "do not publish to wall" does not translate to "do not publish to Timeline."

All of this is to say that Facebook Timeline as a whole may seem a bit disconcerting upon first use.  It compiles all of your expansive personal history archived on the site into an extremely easy-to-navigate format.  After some time, though, Facebook Timeline may very well grow on you…as some users definitely prefer it much more over its predecessor (while some do not yet, of course).  While Timeline does manage to make one's life story even more public than Facebook ever has before, all of it is only there because the user uploaded it and left it there to begin with.  You always have had – and still do have – the option to remove (or at a minimum, edit) the personal information that is displayed on your Timeline.  Furthermore, you can limit precisely who can see that personal information.  As far as the general public and adolescents in particular are concerned, Timeline is not a service which needs to be feared.  Timeline assuredly comes into the public consciousness with a fair amount of privacy concerns, but Facebook has also made strides to ensure that those who use the service will be better protected, and more capable of protecting themselves.