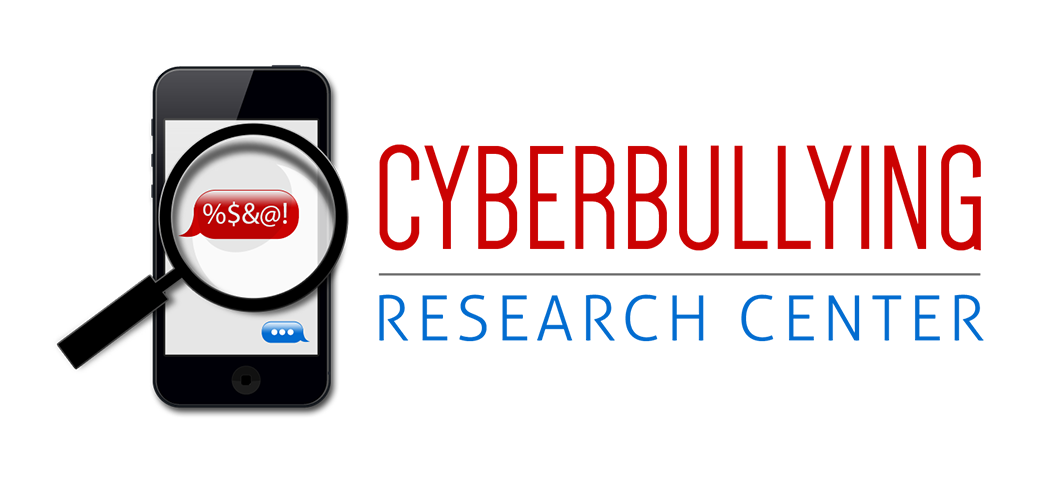 Now is the time to start thinking about what *you* are going to do to educate your students about cyberbullying, digital citizenship, online responsibility, and overall safety. A key to any educational effort is consistent reinforcement of the messages you want students to incorporate into their daily lives. Convening an all-school assembly on these topics once each schoolyear is not sufficient. But bringing up online issues even for just a few minutes regularly (daily!) can be very effective. No matter what your area of teaching expertise is, you can talk about digital citizenship. When it comes to educating your students about online issues, there is no need to reinvent the wheel. There are tons of great resources freely available on the web. You already know about our site, but in case you haven't explored it fully, below are just a couple of examples of activities you can incorporate into your classes.
Cyberbullying Word Find. You can start a discussion about cyberbullying with a fun activity that introduces important terms and concepts to your students. After all of the words are found you can talk about what they mean and how to avoid problems. Or you could separate the word list from the sheet and announce them one at a time and briefly discuss them as they are found! One school we talked to laminated our Word Find (and our Crossword Puzzle and Word Scramble) and used them over and over in different upper elementary classes and the class that solved them the quickest one a pizza party!
Quizzes. We have three short online quizzes that you can use to assess your student's knowledge about cyberbullying: The Facts about Cyberbullying; Dealing with Cyberbullying; and Addressing Cyberbullying. You can work through these in a computer lab or if personal devices are allowed in your school, you can direct your students to the site to complete the quizzes on their phone, tablet, or laptop. If those aren't options, you can always print off the quiz and distribute it the old fashioned way! You can have students work in teams and give extra credit for those who get them all correct. After they are done with our quizzes, have each student (or team of students) search reputable sites online to come up with their own questions and answers!
Ideas to Get Teens Involved. In our presentations we talk a lot about how it takes a coordinated and comprehensive community effort to prevent and respond to cyberbullying. Parents, educators, law enforcement officers, faith leaders, and other community partners all have an essential role to play. But so do the teens themselves. There are a lot of great things youth can do to educate their community about cyberbullying – while learning a thing or two themselves. When working with small groups of teens I often ask teams of 4 or 5 students to come up with 2 creative ideas that they could do to educate their school and community about cyberbullying. One idea needs to be something that they *will do* within the next month and the other idea can be something that they would do if resources were unlimited. They always come up with some amazing ideas! One senior once told me that if money were no option he would get the whole school to go skydiving over the community with parachutes that said "Say No to Cyberbullying" on them. Great idea! What ideas do your students have? Get them involved and invested in creating and maintaining a bully-free culture in your school.
Pause Before You Post. Sameer and I partnered with Jostens to create "A Student's Guide to Personal Publishing" that summarizes the issues that students need to keep in mind when posting information to the World Wide Web. You can use this guide to start a discussion with your students about some of the problems they see when looking at friends' profiles. You can also take a few minutes to find some examples from the media where teens from your state or celebrities have gotten into some hot water because of what they have posted on the Internet. Taking the time to pause before you post anything online is always wise. If your school orders class rings or yearbooks from Jostens, ask your local representative about a complete "Pause Package" that includes a DVD, buttons, and other instructional materials.
These are just a few examples of how you can use our resources in your efforts to educate your students or children about cyberbullying and related issues. Please do explore the other resources we have for teens, educators, and parents. And let us know how you are using these and what is working! If you have any suggestions for new resources, drop us a note – we'd love to hear from you! We will share some additional suggestions in upcoming blog posts. There are a number of other great sites out there that have resources that we will highlight, so stay tuned! If you know of any, please let us know so we can spread the word. Also, if you are an educator thinking about teaching a whole class on cyberbullying or digital citizenship (at any level), stay tuned for a forthcoming blog post about what we and others we know have done that works.