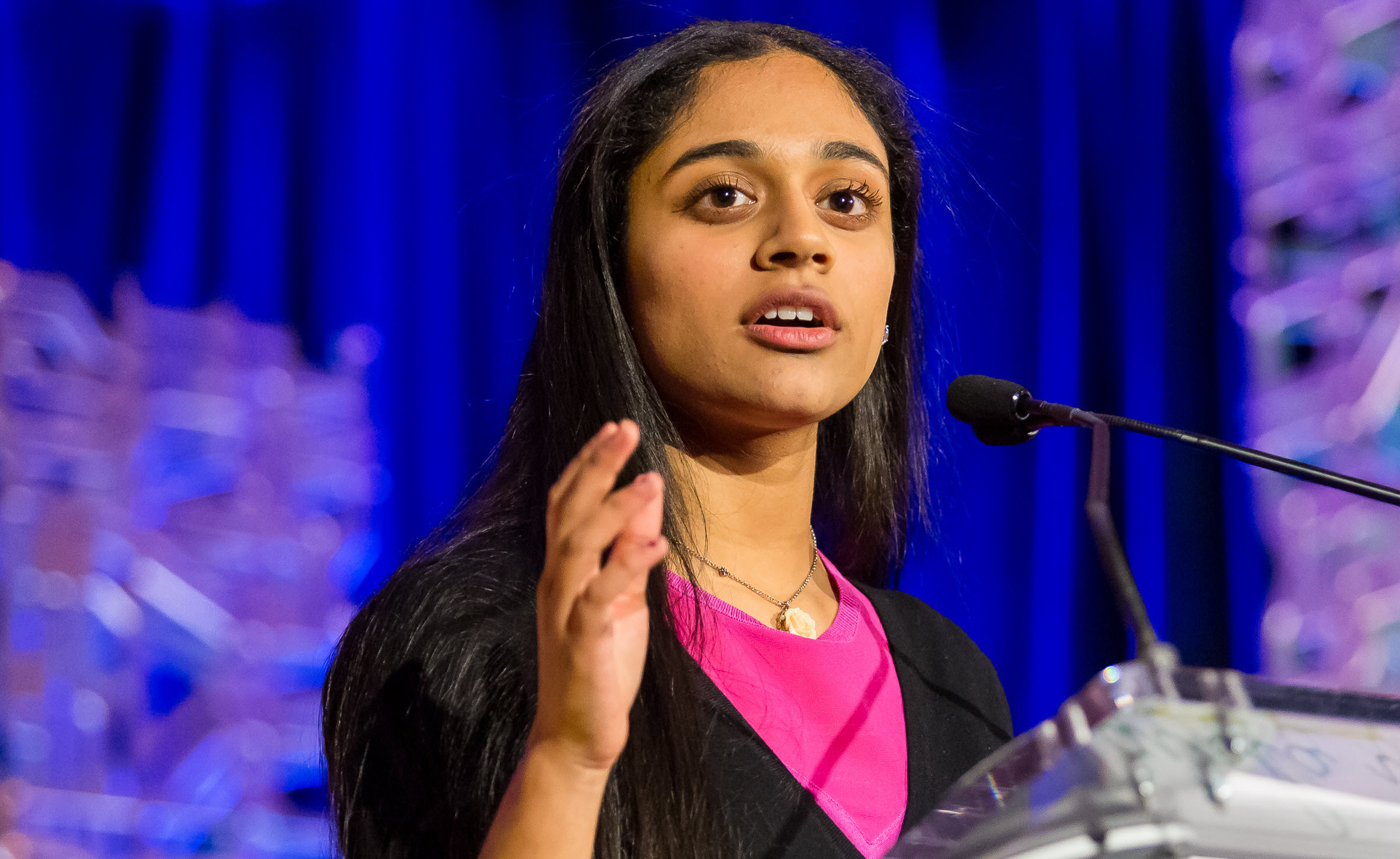 I recently visited with Trisha Prabhu, Internet Safety advocate and social entrepreneur, to discuss her new book intended to help youth stop hate, lead with kindness, be an upstander, and enjoy their online experiences. I also read an advance copy, and I highly recommend it. Let's get to our conversation!
Trisha, it is so good to chat with you today to celebrate the release of your brand new book entitled "ReThink the Internet: How to Make the Digital World a LOT LESS SUCKY" published by Philomel Books, which is an imprint of Penguin Random House. Congratulations on this accomplishment! Before this book, when I think of you, I think of your ReThink app for phones, your TEDx talk, and your Shark Tank appearance. For members of our audience who are unfamiliar, can you share a little about your life since 2013?
Absolutely! I'll just go ahead and introduce myself for members of the audience who don't know me: my name is Trisha Prabhu, and I'm an anti-hate activist and inventor of ReThink, a patented technology that proactively stops cyberbullying. My journey began back in 2013, when after school, I read online the story of Rebecca Sedwick, as 12-year-old girl who died by suicide after being cyberbullied. As a then-13-year-old, I couldn't fathom this tragedy – and was angry and frustrated by the state of hate and harassment in our digital world. I decided to take action: I wanted to be an Upstander, not a bystander.
Curious to understand why teens were so willing to post offensive messages online, I started to investigate the potential connections between adolescent brain development and cyberbullying. My research revealed an interesting link: because the prefrontal cortex, which oversees impulse control, isn't developed until the age of 25, many teens struggle with in-the-moment decision-making (such as: posting an offensive message). That's when I began to wonder: if I gave teens a chance to think through the decision to post an offensive message, would they still do it?
The result was ReThink: a patented app that stops cyberbullying, before the damage is done. Operating as a keyboard on mobile devices, ReThink detects offensive messages, and gives users a chance to "ReThink" sending them. Research I conducted in 2013 – and later lauded by Google and MIT, among others – found that over 93% of the time, youth aged 13-18 that receive a ReThink alert changed their mind.
Since then, I've had the incredible opportunity to spread the "ReThink message" – our vision of intentional, thoughtful behavior online – around the world. In 2014, I gave my first TEDx talk in London, which now has over 1M views on YouTube; in 2017, I gave a TED talk in Mumbai, India. I also had the chance to pitch ReThink on ABC's hit TV show, Shark Tank, where I received an offer from "Sharks" Mark Cuban and Lori Greiner.
But perhaps most exciting, since its conception, ReThink has made tremendous impact – far more than I could've imagined at 13! We've collaborated with groups like Scholastic, Boosterthon, and the State of Michigan to bring our message and my story to youth across the US; today, we're pursuing partnerships to bring ReThink to young people around the world.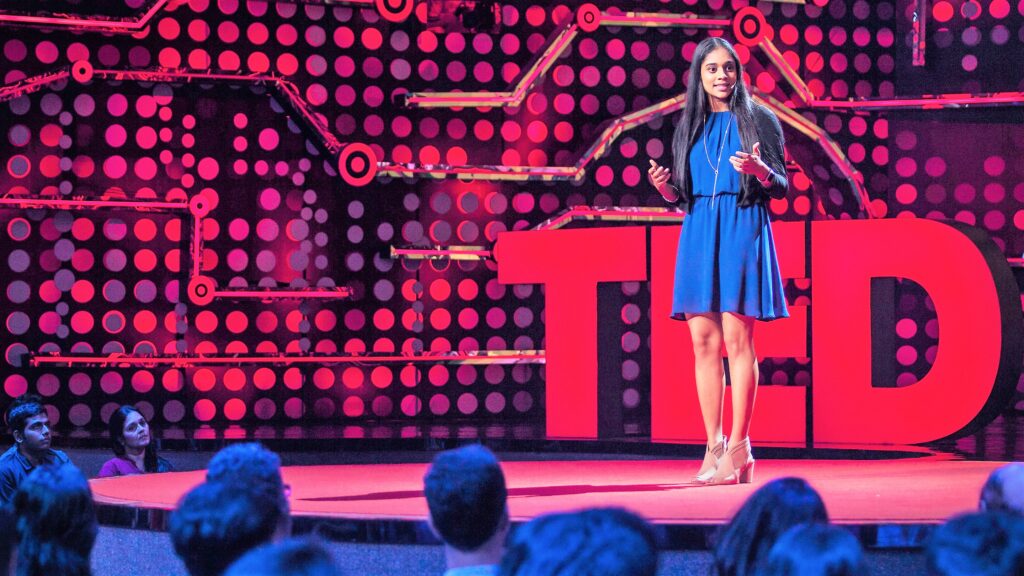 What you have shared has, in part, culminated in ReThink the Internet, your brand new book. Who is the audience for this book, and how do you envision it being used? In what environments? How might it be used to lead to actual changes in the attitudes and behaviors of students?
ReThink the Internet is designed for a middle grade, or 3rd-7th grade, audience – my goal was to create an Internet "survival guide" for youth getting their first phone. And that's exactly what the book is: through a series of funny, fictional stories, I impart 7 core digital literacy lessons – ranging from how to stay calm and collected online to managing screen time – with the goal of equipping readers with the skills to be responsible digital citizens. (I will say, though – even though the book is designed for a younger audience, I strongly believe that people who have been scrolling, swiping, clicking, and posting for years will still find it very relevant, as it makes us all think about what our role in digital world is and how, together, we can make it a force for good.)
I envision the book being used in a number of ways, including in classrooms and in conversation with a young reader's parent/guardian. Indeed, the book actually includes a Companion Guide for educators and parents – with chapter summaries, reflection questions, and more – so that they can support young readers as they read the book and initiate vital conversations with them about their use of technology and the Internet.
Ultimately, I believe that that dialogue can lead to actual changes in the attitudes and behaviors of youth: in critically evaluating, reflecting on, and connecting the book's concepts to what they've experienced in real life, readers will gain insights and understandings that, I believe, will influence how they see, experience, and interact with the Internet.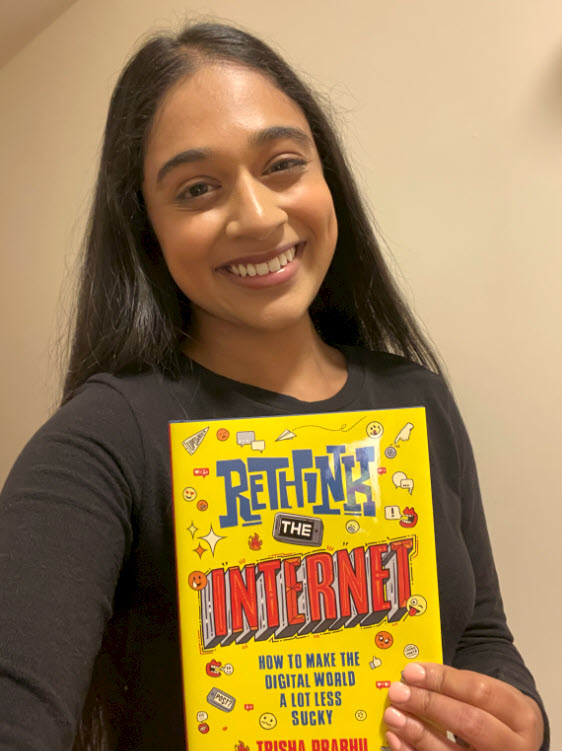 Youth have heard from others that they shouldn't be a jerk online, and should exercise self-control and regulate their emotions. They know they should be an upstander and not a bystander. They realize they might need to re-evaluate how much time they spend on their devices. I believe one of the key values of your new book is that you present these lessons or words of wisdom in a super relevant, funny, and memorable way. Plus, you're a peer who is talking TO your reader, instead of an adult talking DOWN to them (which is perhaps what they are used to). Can you talk about the importance and power of youth-led initiatives and efforts to change behavior, and how you've tried to lead the way?
Absolutely, and thank you so much for raising this point – indeed, I'd say one of my most important goals when writing the book was to create a resource that, as a 3rd, 5th, or 7th grade student, I would have actually wanted to read. I didn't want to create something that was lecture-y, boring, or dry – that, I knew (from personal experience!) would go right over young readers' heads. That's why the book features funny, dynamic characters exploring quirky, hilarious situations. As you note, it makes these important lessons much more memorable and thus meaningful. It also makes what can be quite complex concepts (e.g. "digital citizenship") more accessible and digestible for a middle grade audience.
This "by-youth, for youth" approach has, as you point out, been a focal point of my work for many years now, and something I strongly believe in. Youth-led anti-hate initiatives are deeply powerful for a number of reasons: first, they ensure young people – a group that knows the good and bad of the Internet perhaps better than any other stakeholder – have a voice at the table; two, (as I am living proof of!) they often produce dynamic and creative movements for change; and three, they often gain a legitimacy amongst youth that other initiatives cannot replicate.
That last point really captures the importance of these initiatives to make change: when youth see their fellow youth advocating for, say, a different culture or mindset, they are much more likely to take those calls to action seriously. I've seen that in action via my work with ReThink – over my nearly nine-year career as an anti-hate activist, I've spoken to tens of thousands young people about the power of being more thoughtful about what we say online. It's incredible how just hearing from a fellow young person can shift a student's perspective (I remember a teacher telling me a few weeks after an event I did: "There are students I would've never imagined would take this content seriously actually "rethinking" and changing their behavior").
ReThink the Internet, then, is just the next step in my youth-led work, and it's my hope that in having a narrator that is a fellow young person, readers feel understood, accepted, and much more open to learn. I also hope that this book (and my career, more broadly) inspire more youth to take action in this space (and others!), and remind "the adults" why youth leadership is so important.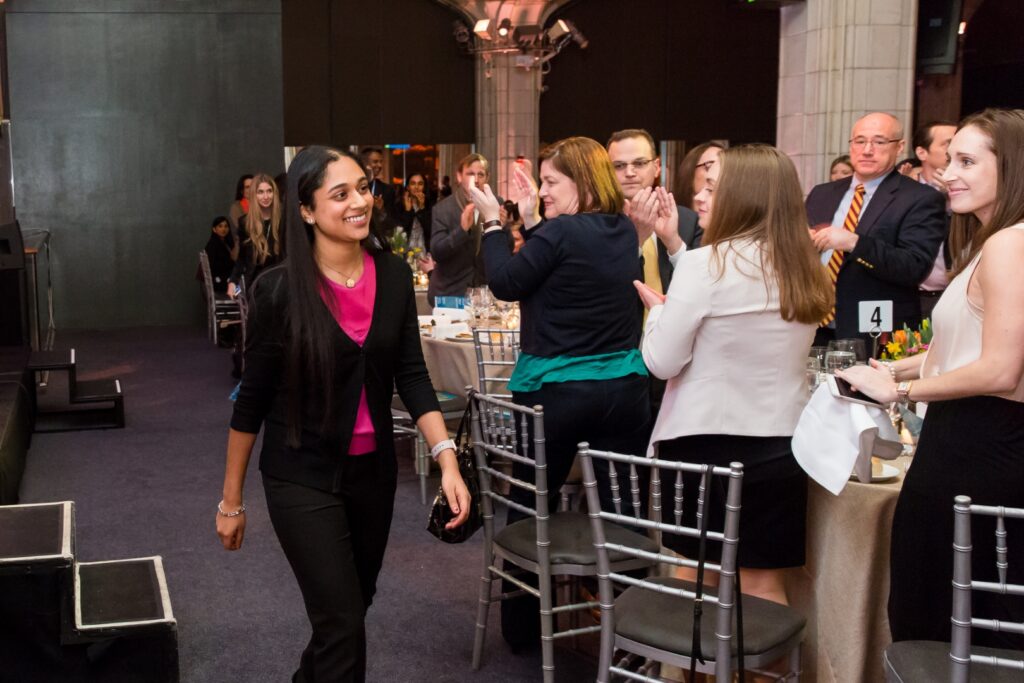 Along those lines, your book provides "Internet Challenges" for readers. Can you share the purpose of those, and perhaps an example of one or two?
Yes! Each of the seven chapters in the book ends with an "Internet Challenge" that gives youth the opportunity to practice the digital literacy concept they've explored in that chapter. The goal is to go from learning to mastery, from the theoretical to the practical – so youth can really exercise and hone their digital literacy learning! The Internet Challenges are also fun and social media-geared, so youth practice these skills in a way that is relatable and exciting.
For instance, the first chapter – which explores responsible digital citizenship – ends with an Internet Challenge that asks readers to request a friend's permission to post a picture with them on social media. If they get the go-ahead, they should explain in the caption why it's #AlwaysImportantToAsk. (I even provide a sample picture and caption for readers looking for a little inspiration!) The goal here is for readers to understand what responsible digital citizenship looks like in practice. In the chapter, we learn that responsible digital citizenship is the idea that the Internet is a collective community, and we all have a responsibility to think about how our actions affect our fellow digital citizens. Asking for a friend's permission before you take and post a picture of them is an important, but often overlooked component of thinking about our fellow digital citizens – which is why readers explore it in this Internet Challenge.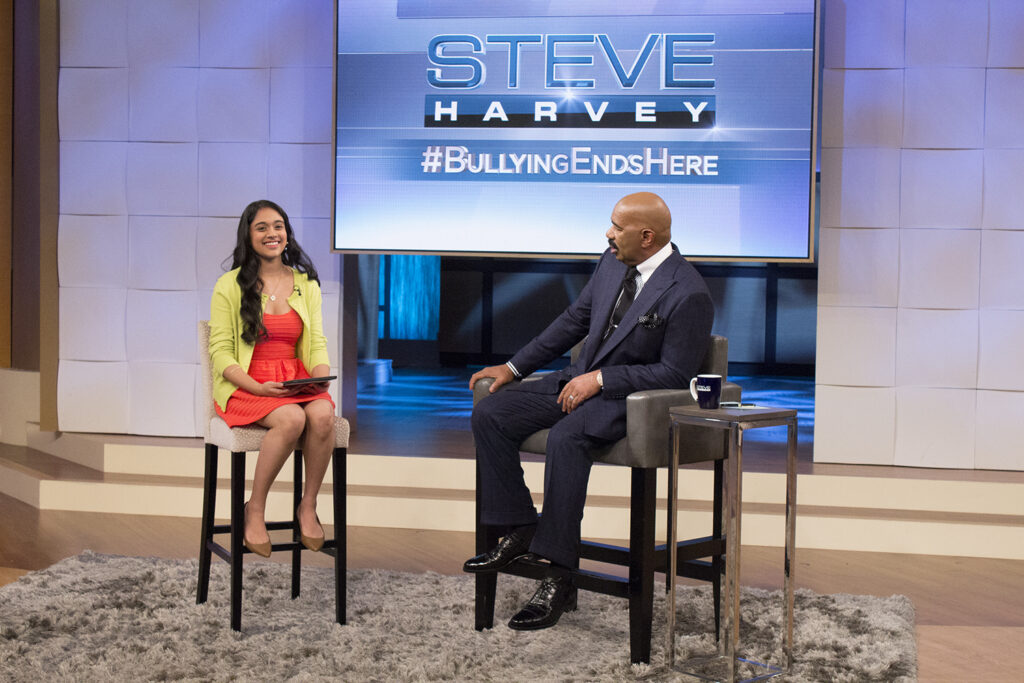 What do you hope to do as this book gets into the hands of those who need it? How do you intend to use your platform?
I'm so excited to watch this book get into the hands of the many youth I know need it! Ultimately, I hope to inspire and support ReThink the Internet readers to take what they've learned and 1) pass it on as well as 2) use that knowledge to innovate towards and create the Internet they want. Over the years, I've learned that young people have absolutely incredible ideas for a better digital world: visions for ways we can promote more kindness, more tolerance, and more openness in the digital sphere. I hope to use my platform to support fellow youth as they take steps towards making that vision a reality.
Can you share about your professional aspirations? Will you be focused primarily on advocacy? Do you want to work in Trust and Safety at a social media platform? What is your 5 to 10 year plan?
That's a great question! Earlier this month, I'm thrilled to say I graduated from Harvard University with a Bachelor's degree. I'm also excited to share that, ahead of my graduation, I was selected to receive the prestigious U.S. Rhodes Scholarship, and will thus begin my postgraduate studies at the University of Oxford in the Fall. There, I'll continue – as I did in college – to focus on technology and Internet studies, with the goal of learning how we can better detect and navigate important technology-society clashes, like cyberbullying.
Long-term, I would love to continue to advocate for and innovate in pursuit of a better Internet: one that is more kind, inclusive, and respectful. Whether that takes the form of organizing, technology creation, or some combination of both, I'm not sure – but I know I'm looking forward to continuing this important work.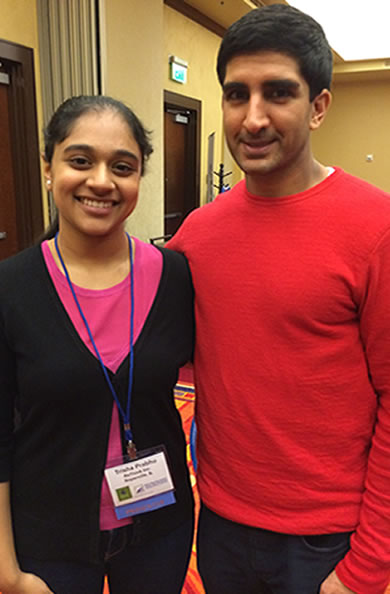 Trisha, you and I have known each other for almost ten years now, and it's been such a joy to follow your journey. I very much look forward to keeping in touch and cheering you on to greater successes and impact. Thank you so much for joining me, Trisha! Everyone, get ReThink the Internet today at Amazon, Barnes & Noble, or any other major retailer.