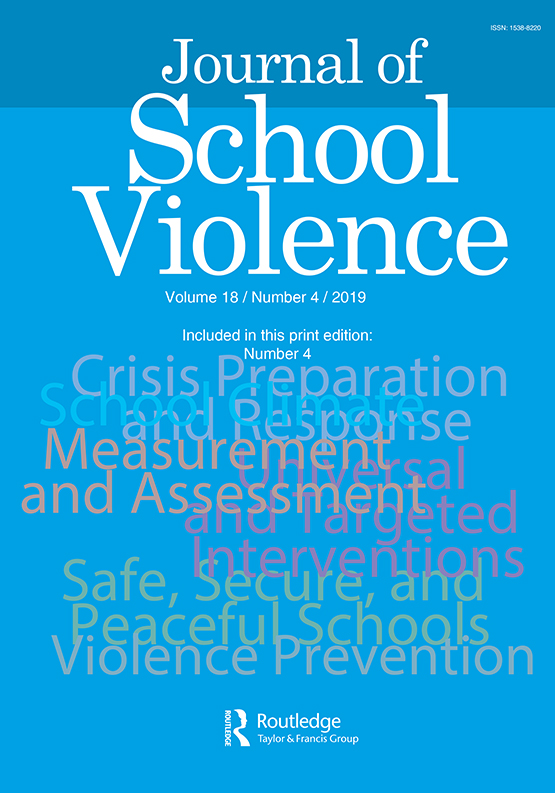 While previous studies have identified that school bullying and cyberbullying victimization among adolescents is associated with suicidal thoughts and attempts, no work has measured the severity of bullying incidents and their impact on the youth at school within that context. As such, a survey was distributed to a representative sample of U.S. youth between the ages of 12 and 17, and students who experienced either school-based or online bullying were significantly more likely to report suicidal thoughts. Students who reported being bullied at school and online were even more likely to report not just suicidal thoughts, but also attempts. Those who were bullied or cyberbullied in a way that affected them at school were also at a higher risk for suicidal thoughts and attempts. We discuss how school communities can provide substantive instructional and emotional support to all teens, particularly with the increased prominence of these issues over the last decade.
Hinduja, S. & Patchin, J. W. (2019). Connecting Adolescent Suicide to the Severity of Bullying and Cyberbullying. Journal of School Violence, 18(3), 333-346.
If you are unable to access the article at the link above, please email us and we will send you a copy.