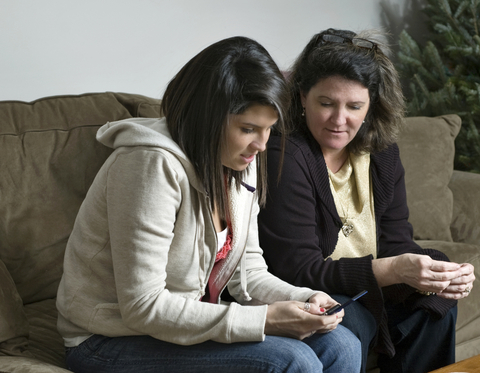 I received an email from an educator who attended a recent presentation.  She asked if it is advisable for the parents of cyberbullying victims to contact the parents of the cyberbullies to try to resolve the situation.  This can be a very tricky proposition.  In theory, this seems like a very good approach and for many parents can be an effective strategy.  However, victims of any form of bullying are usually terrified by the prospects of this idea.  They believe that confronting the parents of the bully will only make matters worse.  And it certainly can, if the conversation is not approached delicately.

The problem is that some parents confronted with accusations that their child is a bully or cyberbully may become defensive and therefore may not be receptive to your thoughts, ideas, or any formal or informal intervention.  They might immediately put up a "wall" and become incredibly defensive. The key here really is to protect the safety of your bullied child.  As a parent about to have this conversation, first carefully weigh the various factors at hand and take into consideration the "totality of circumstances" as the courts like to say.  Do you know the parents?  How receptive do you think they would be? Is the bully a former friend of your child? Have there been problems in the past? Will you as a parent have to deal with collateral damage in other social situations, if you and the parent of the bully interact in other environments?

Sameer has heard of an instance where the father of a bully "got back" at the father of a victim by embarrassing him and picking on him in front of their other friends during their weekly softball games. Of course, middle-aged male softball players sometimes demonstrate exaggerated masculinity and work to display bravado and primitive strength in a collective setting. The pointed "elbow-ribbing" and tongue-in-cheek comments made the father of the victim feel ostracized and emasculated, since all of the other men all believed his own son should have been able to handle himself like a "real man" instead of tattling to "daddy."

Also, if the students attend the same school, it is probably a good idea to inform the administration of the situation so that they can monitor the interactions at school to make sure there is no retaliation.  Moreover, I have found that school counselors are among the best at handling relationship problems and can offer advice about how to deal with what is going on.  They are often willing to intervene quietly in a way that stops the harassment without unduly instigating the bully or his/her family.

Because each situation is different and clearly complicated, it is difficult for me to say with any certainty that confronting the parents of the bully is a good idea.  All I can say is that if you choose this approach, be sure to tread lightly and keep in mind what life was like when you were a teenager.  Also consider how you would feel if someone confronted you about the behavior of your child.  It is easy to say that you would listen calmly and respond appropriately, but would you?  That crazy "do unto others" rule might apply to our behaviors as adults just as much as it does to what our children are doing.