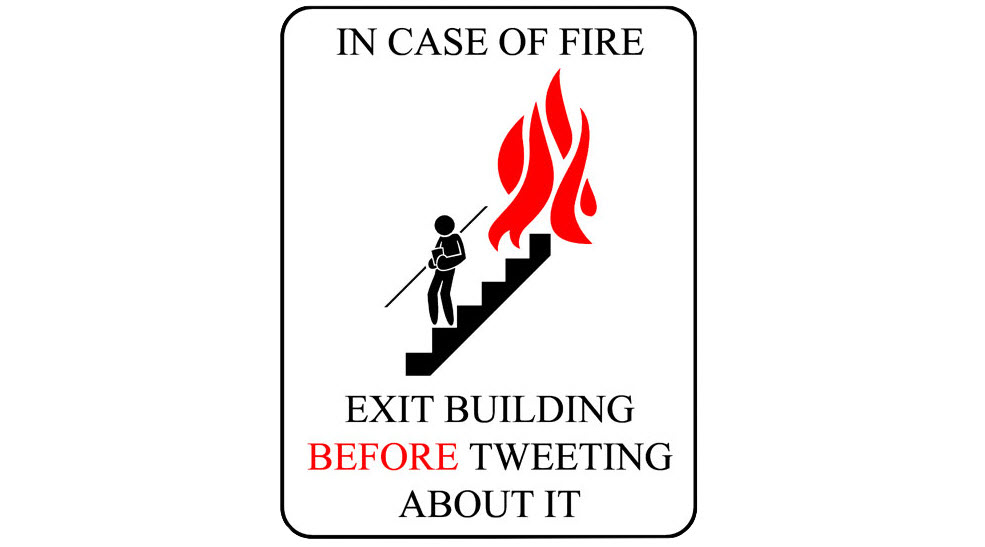 Many of us have become so dependent on technology, we don't know what to do with ourselves without our favorite devices.  It's almost sad (for me, at least) to consider how we don't know what to do with ourselves if we can't take out our phone at any moment to check our Instagram feed, or Twitter followers, or Facebook notifications.  And how we really need people to be reaching out to us and so we are constantly texting and Snapchatting to keep from feeling alone. And how all of this has become deeply tied into our emotional and psychological well-being – how we feel about ourselves and our worth and our importance to others.
Some are realizing that this dependence on nonstop online connectivity may be unhealthy for them, and may be compromising certain areas of their lives – such as their ability to study and focus on a singular task for a long period of time (instead of constantly multitasking), or their ability to convey our thoughts eloquently in our writings and essays, or the quality of our real-world friendships and relationships which often need more than quick 140-character messages to develop and deepen and thrive.  And maybe this dependence on technology makes them more likely to respond spontaneously and emotionally to something that happens in their lives – which can lead to problem behaviors online like cyberbullying.
So, to prove a point, some people are making the choice to unplug for a while – just to see what life could be like.  We are sure you know of some of your friends or peers who have deactivated Facebook for a week or a month (or longer!) because they were sick of reading about other people's lives instead of actually and fully living their own.  We've heard of others who are deleting SnapChat for a season it has become a tremendous time-suck for them.  We like hearing stories like this, not because social media is bad but because acting and interacting in the real world is better!
Maybe you could give up your favorite social networking app for some time.  Maybe you could turn your phone to Airplane mode for a few hours every day, just to allow yourself a clear mind.  And maybe you could take notes and see how your life is different, and then share what you learned with the rest of your school, either in person or over the announcements, or in the school newspaper, or through any other medium.
Maybe you'll say it was really, really hard to feel connected to others without your phone.  But maybe you'll say it freed you up to be more present and involved with your younger brother or sister, or girlfriend, or husband, or parents – which led to a better situation at home.  Maybe you'll say it allowed you to finish a class paper or a work project in a lot shorter time than usual simply because you didn't have any distractions.  Maybe you'll say it freed you up to do something you've really been meaning to do but never found the time!  Maybe you'll say that it allowed you to reevaluate why you post the things that you post, and how you realize that many of us do a lot of things online to get others to like us and want to know us more.  Maybe you'll say that it kept you from getting caught up in a bunch of nonsense and drama that people are talking about but really doesn't matter at all. The goal is to mix it up a little, and challenge the status quo – especially in your own life.  And hopefully it'll encourage others to do the same!  Let us know of your successes and struggles with this if you decide to tackle it – we want to hear from you!