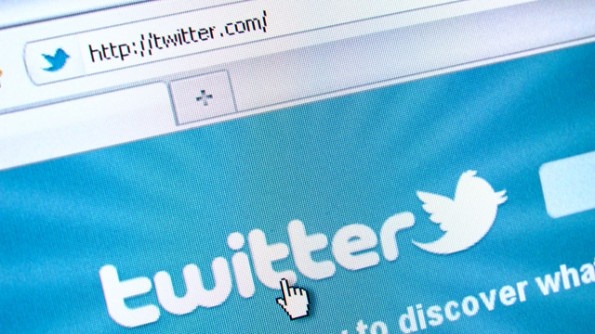 Recently, a female student in Northern Mexico posted very offensive comments about her teacher – Ms. Idalia Hernandez Ramos – on Twitter. These included referring to her as a "whore" and a "bitch," and defaming her in other hurtful and insulting ways. At best, the behavior is a youthful indiscretion that unfortunately hurts the feelings of an innocent person. At worst, it was a very cruel and painful act of harassment which could leave serious emotional and psychological wounds, apart from severely damaging the teacher's reputation now and in the future. According to how we define it, it would be considered "cyberbullying."
Most of us likely wouldn't have heard about this case if not for a video uploaded to YouTube documenting what seems to be a typical classroom scene. In this video, Ms. Hernandez Ramos is teaching her class and covering material that interestingly, (and not coincidentally, we find out) relates to social media etiquette and digital citizenship. At one point, she singles out a female student and engages her in healthy dialogue about how online hate and bullying is extremely harmful, and can destroy the image of the person being targeted – and how teens can suffer legal consequences for their postings. And then, suddenly, the dialogue turns into an inquisition of sorts, as the teacher confronts the student about what she posted, and asks her why she would do such a thing.
At this point, the student is emotional after being called out in front of her classmates. She admits her role as the author of the hateful tweet, saying she was upset when she wrote it. Ms. Hernandez Ramos then remarks how she too is upset, and that so many others have seen the tweet, and that damage has been done. She then demands an apology from the student (and another student who shared the tweet with others) and states she will not allow "young brats" to call her that.
The epilogue of this story is that the student was suspended for two weeks, and the teacher has been placed on classroom leave while authorities determine whether she should lose her job. Overall, the case can serve an instructional lesson as we continue to wrestle with novel problems that arise from the misuse of technology in our everyday lives.
Harm is Harm No Matter Who is Involved
I am glad we are sensitive to the student's humiliation and shame. However, we need to be equally sensitive to the teacher's humiliation and shame as well. She was victimized. The worth of one's dignity should not be on a sliding scale depending on how old you are. Furthermore, it does warrant defending. I would speak up and defend myself if ever bullied, harassed, embarrassed, threatened, or otherwise mistreated. Doing so must always be encouraged among everyone – but it should be done through the proper channels and in the proper environment.
Poor Modeling
It is good that the teacher confronted the student about her poor judgment and harmful online speech. But it is not good that the teacher publicly shamed the student in front of her peers. To be sure, the teacher herself was publicly shamed. However, we must hold adults in supervisory positions over youth to a higher standard of integrity and character. Whether they like it or not, they serve as a behavioral model to teens. They should take the "narrow road" and emulate wisdom and maturity every chance they get.
In this case, if I were the teacher, I would have been very upset and emotional about the situation. I believe such feelings are justifiable and natural. However, I would have spoken to the student in private, one-on-one, when I was calm and level-headed. In this case, the teacher "set up" the student. She asked other students to record the confrontation and apology. When I speak with teens, I remind them that retaliating is never the answer. It never defuses the situation or resolves the conflict. In fact, it usually makes things worse. Here, the teacher is clearly avenging the wrong she experienced.
Accountability
We do need to remain gracious and understanding towards teens when they demonstrate immaturity. I wouldn't want the student expelled, and I believe that two weeks of suspension is a just penalty. However, I wouldn't want the teacher fired. Given what I've said above, can't we extend some grace towards Ms. Hernandez Ramos as well – especially considering the emotional turmoil, stress, and sadness she must have experienced? Yes, she could have responded in a better way, but her victimization is an extenuating circumstance that lowers the maliciousness of her intent.
Not the First Time We Have Seen This
This reminds me of the situations involving parents who publicly shamed their daughters to teach them a lesson. Supporters of those parents' actions termed it "creative parenting," but it rightfully could be considered "cyberbullying."  If the dominant desire of any adult is to instill fear, guilt, and shame instead of conveying a life lesson about right and wrong in a healthy, encouraging, and loving manner, we've got a major problem. I'd consider such actions downright abusive.  Caring adults should serve a protective function to buffer kids from the harsh realities of the world since they are at such a delicate point in their adolescent development.
Cyberbullied Adults Need Support, Assistance, and Guidance as Well
A number of adults contact our Center for assistance when being targeted. Their stories are as real, raw, and as devastating as the ones we hear from children and teens. Educators need to be trained and equipped to deal with online harassment and hate. This situation allows us to once again shine the spotlight on cyberbullying and ensure our prevention and response efforts are measured, informed, and best suited to truly make a meaningful difference.