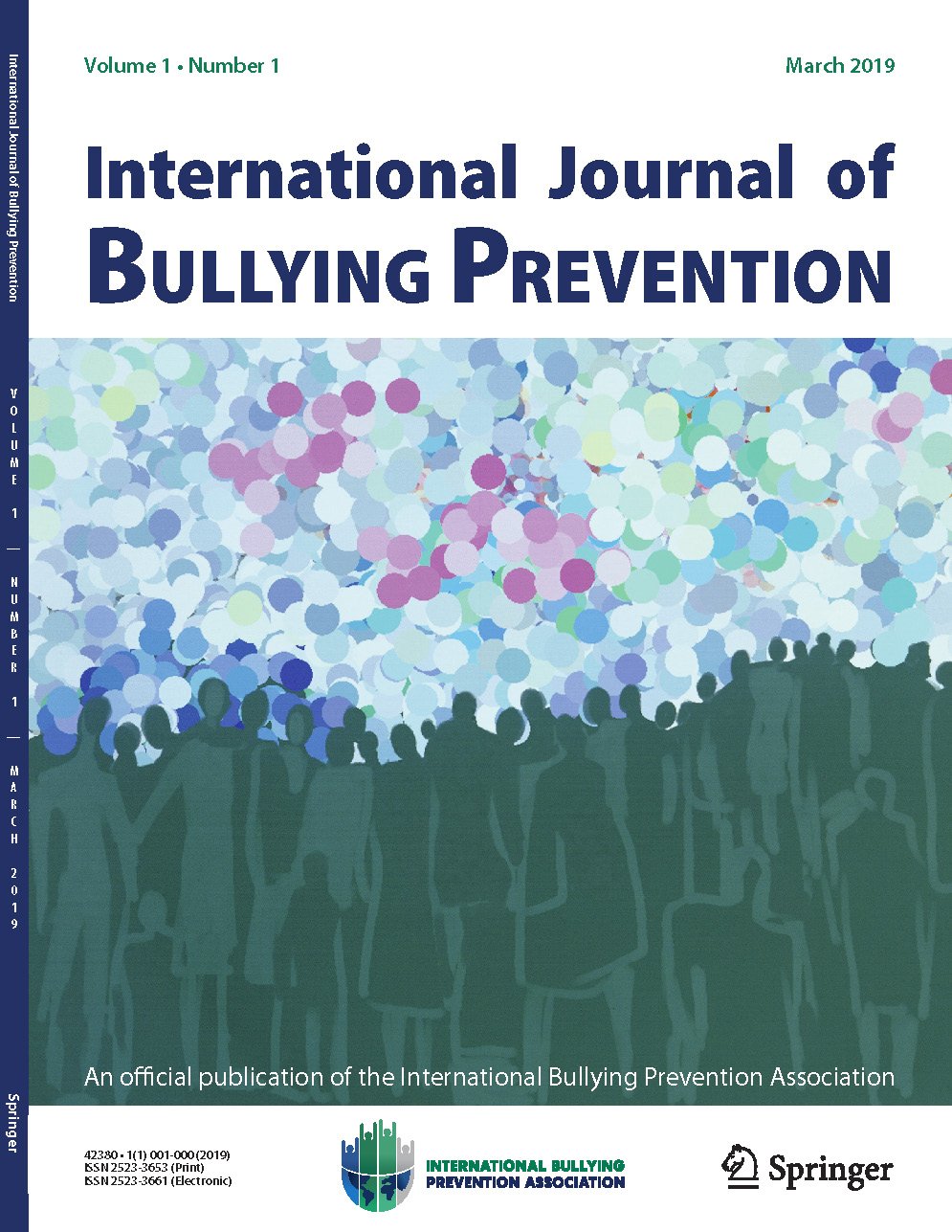 As a cyberbullying scholar, I engage in research related to its identification, prevention, and response and seek to get articles based on this research published in academic journals. By doing so, we can contribute to the extant knowledgebase concerning what we know about cyberbullying, inspire other researchers to advance the proverbial ball, equip educators, mental health professionals, and whoever else might read our work with the knowledge and strategies they need to help the populations they serve. Justin and I have been doing this for more than fifteen years now, and have read research on bullying and cyberbullying stemming from an incredible range of disciplines: child, adolescent, and school psychology; public health; social work and counseling; criminology; child and adolescent psychiatry; human resource management; sociology; anthropology; education; pediatrics; information technology; and other associated fields within social or computer science.
It is really hard to know where to submit one's scholarly work on bullying and cyberbullying for publication. In addition, I believe that spreading research so widely and disparately may contribute to gaps in what is known. For example, if I'm trained in criminology and stay within that disciplinary silo because it's comfortable – only focusing on the relationship between crime theories and bullying, my understanding of the phenomenon will remain limited. If I'm trained in computer science and stay in that "lane" without ever branching out, I miss out on learning how social scientists or clinicians are tackling the problem behavior. As such, I've always thought that there should be a singular journal specifically devoted to bullying prevention, where articles are published across multiple disciplines and research is conducted from both converging and diverging perspectives.
So, after almost two years of proposals, submissions, discussions, and other/general hard work, I am thrilled to announce the launch of the International Journal for Bullying Prevention (IJBP), to be published by Springer. Publishers are extremely hesitant to create new topical journals because of fear of cannibalization from their other journals. However, Springer realized the gap that exists among other journals where issues related to bullying prevention are not given a specific focus in scholarship.
IJBP will provide an interdisciplinary scholarly forum in which to publish current research on the causes, forms, and multiple contexts of bullying, as well as evolving best practices in identification, prevention, and intervention. The journal welcomes empirical, theoretical and review papers on a large variety of issues, populations, and domains. Since everyone wants to know what to do and what not to do, we also require authors to include meaningful relevant discussion on policy and actionable practice in schools, universities, communities, the workplace, and/or online.
To provide a little more specificity, we expect to receive papers on the following topics:
Identification of important correlates, predictors, and outcome variables specific to bullying and cyberbullying
Effective school- and community-based youth bullying prevention and interventions
Effective workplace-based bullying prevention and interventions
Effective cyberbullying prevention and interventions
Methods for measuring key constructs in bullying prevention for use as prescriptive, descriptive, or outcome variables
Evaluation of mediators and moderators of response to prevention and intervention methods
Evaluation of outcomes of bullying prevention policy and programming
Development and early evaluation of bullying interventions and preventions and treatment strategies
Evaluation of web-based or app-specific cognitive and behavioral interventions to reduce bullying and cyberbullying
Cross-cultural research on aggressors, targets, and interventions related to bullying and cyberbullying
Meta-analyses
Dissemination, training, and fidelity issues in bullying and cyberbullying prevention, interventions, and treatment techniques
Reviews of these topics that summarize and coalesce findings to inform next steps in research and practice
There continues to be growing interest in the public sphere for strategies and solutions as well as a growing number of professionals who care deeply about helping those who are bullied and cyberbullied. As we feature quality research and its implications for policy and programming in schools, communities, workplaces, and online, we hope to significantly move the needle forward in this field.
The journal will be the official scholarly publication of the International Bullying Prevention Association (IBPA), the premier global membership organization dedicated to advancing bullying prevention best practices. Members of the IBPA will receive access to the journal as part of their IBPA membership. As Co-Founders, myself and Dr. James O'Higgins Norman will serve as Editors-in-Chief as we get the journal off the ground with our first issue slated for March 2019. It will be published four times a year with 5-6 articles in each issue.
We would love for you to consider IJBP as your "go-to" outlet for papers you write in any of the aforementioned areas. If you have any questions, do not hesitate to reach out! Honestly, we believe that this is part of our legacy and will serve as a significant contribution to the field, outliving us and affecting for generations to come the way we promote civility, kindness, tolerance, and peer respect in all interpersonal interactions.