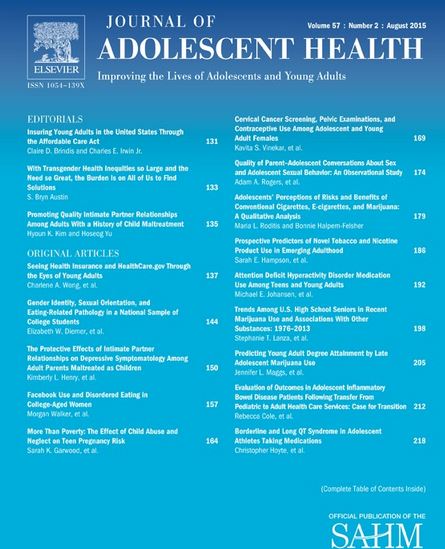 Research into the causes and consequences of cyberbullying among adolescents has exploded in the past 5 years [1]. However, much of the literature is largely descriptive in nature and/or suffers from methodological limitations associated with accessing and studying young people who are engaged in constantly changing high-tech behaviors. These challenges notwithstanding, a clearer picture is beginning to emerge detailing the social and psychological maladies linked to experiences with cyberbullying. Youth who experience cyberbullying, both as victims and as offenders, report lower self-esteem [2] and [3], higher depression and suicidal ideation [3], [4] and [5], and increased school problems and participation in other problematic offline behaviors [6], [7] and [8]. It is also true that traditional bullying still occurs with more frequency than cyberbullying [3], although the gap could be narrowing [9].
Patchin, J. W. & Hinduja, S. (2013). Cyberbullying among Adolescents: Implications for Empirical Research. Journal of Adolescent Health 53(4), 431-432.
If you are unable to access the article at the link above, please email us and we will send you a copy.