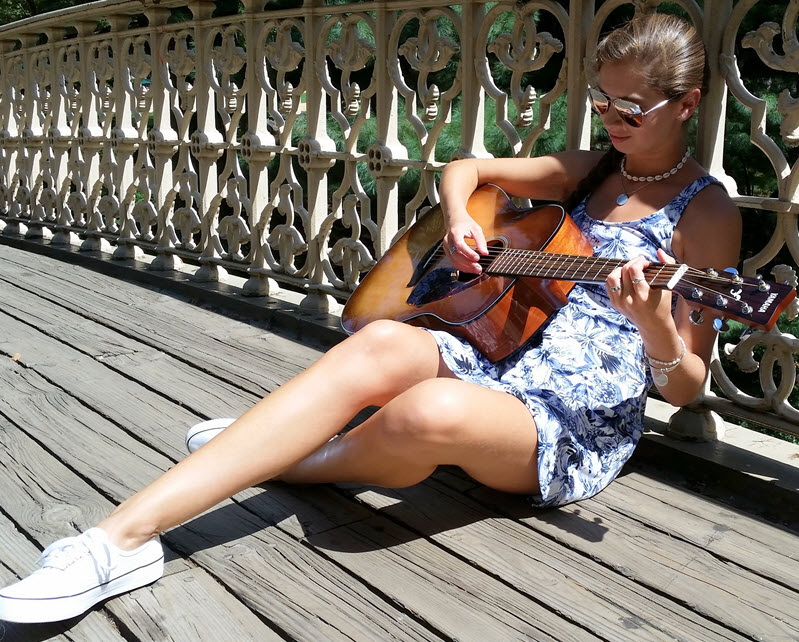 Recently, I have been in touch with Kathleen, who won Seventeen Magazine's 2013 Mean Stinks contest by sharing a song she wrote which has been played in over thirty schools nationwide. It's not just any song, it's a song rooted in Kathleen's desire to use her talents to encourage teens like her who have experienced bullying to not let the hate, harassment, and humiliation get to them. I really recommend that you take the time to check it out and support her by downloading it, because it's meaningful, catchy, compelling, and impactful. And that is really hard to do with this topic. I am also drawn to her story because I play acoustic guitar and have written a few songs, and it just makes me so happy to see someone take their unique personal giftings and apply them in a way that can inspire change and bring hope to others. Her primary message is: Be strong, and be yourself. I love that. Her song, "Don't Let Them In" can be downloaded from iTunes and bandcamp. She can be found on social media and YouTube via @KathleenMusic16, and her is story below:
I wrote this song because I felt that most bullying prevention campaigns I witnessed at school were solely focused on getting the bullies to stop bullying. I thought there needed to be a message directly to victims to not let bullies get to them, because bullies are often empowered by the reaction they get from the victim. I had witnessed multiple times that if a victim would stand firm and confident and act like the bully's words didn't affect them, the bully would get discouraged and move on to a victim he/she could get a reaction from. I also found that some bullies simply could not be reached by the school programs – they were going to continue to be mean and bully others, no matter what. Some kids (and adults) are just mean, maybe because of problems in their personal lives. I don't mean to suggest that bullying prevention programs are not effective. Some definitely are. But some individuals cannot be reached for whatever reason (at least by the efforts of just the school) and I saw a need to empower victims to be true to themselves, not to let bullies into their hearts, and not to give the bullies the reaction they are looking for.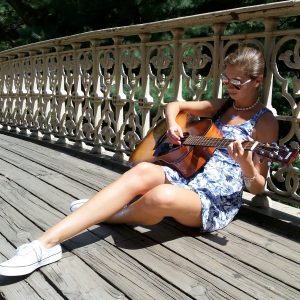 I have found that music is the most powerful way to convey a message. Music has the incredible ability to move people. I know this to be true because I have received messages from around the country and the world from victims who have told me they've listened to my song over and over to give them the strength to face their bullies. I know that if I had made a video of a speech, or a slide presentation, it would not have the same impact as my message put to music.
I want my song to empower victims to wake up every day and have the courage to face anyone who makes fun of them for who they are. My song encourages them that there are people out there who care, will provide a shoulder to cry on, and will support them. Victims should never change who they are for bullies. If they don't let them in, bullies will never win.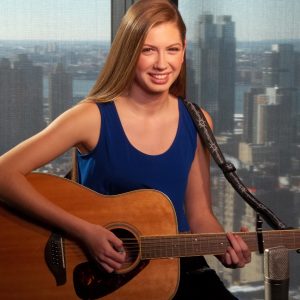 I would really love it if bystanders always took a stand against bullying. But in the heat of the moment, it is very hard for the kids that want to intervene to do so without bringing the bullying upon themselves. When I was younger, I was one of those kids who was afraid to stand up, and I would feel guilty about it. As I matured, I gained confidence and became active in my school's anti-bullying group and toured local schools counseling younger kids on bullying prevention. When I realized I had a gift for writing music, I knew I could put my gift to use to make an impact with bullying victims. I took the opportunity to fill a void I saw in bullying prevention programs.
Ideally, I want my song to be looked at not just as a public service announcement, but as a principle to be embraced by everyone. I have received messages from victims across the country and world that tell me how much my song has helped them or a friend. One girl told me she played it for a friend and that the girl said it saved her life. A boy told me he listens to my song every morning to give him the strength to face the bullies at school. There is no way to describe the feeling I get when a victim tells me that the message and melody I created has improved their life. I want to have my song reach even more people so that they can feel the same hope and confidence it has brought to others. Knowing that my song made a difference in a person's life is the biggest reward of all.