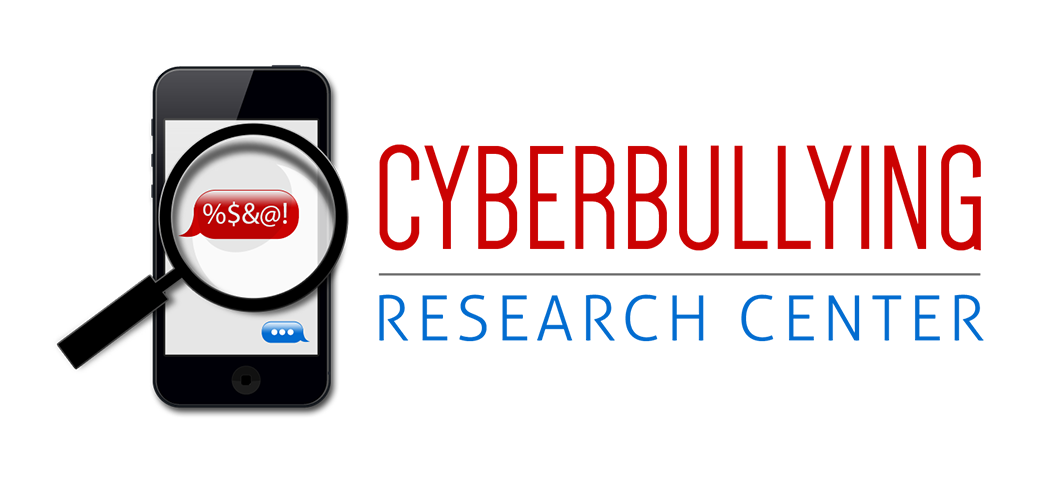 Justin and I strongly believe in the value of anonymous reporting systems in schools.  Based on our experiences working with students across the nation, we have found that they want to speak up and let adults know what is going on (both offline and online), but they are very nervous that it will end up backfiring on them.  They don't know who specifically to go to, they don't want it to lead to them next being targetted, and they don't want to be identified and considered a "tattletale" or "narc" or "rat."

Students appreciate when anonymous reporting mechanisms are implemented and provided for them, and these systems greatly benefit educators who need to know what is going on outside of their immediate purview.  In addition, at least 11 states require that schools allow anonymous reporting by students of bullying.  These states have seen their value enough to formally compel their use.

I have been working with Principal Ryan Brock over at De Portola Middle School in San Diego, California for the last couple of years, and one of the reasons we've kept in touch has to do with anonymous reporting.  I thought it would be encouraging for our readers to learn of his story, which we've featured below.  Everyone seems to be looking for a "best practice" to help stem the tide of peer mistreatment and victimization; as you'll see, this is one that truly seems to bear much fruit.

—–

The process of adding a bully report form to our school web site began during a talk given by Dr. Sameer Hinduja at the University of San Diego a couple years ago. Dr. Hinduja painted a picture of students that are dealing with interactions that they have not been prepared for and in many cases unable to proceed toward resolution. Our school, like every school is heartbroken but the all too often accounts given by children who say that aid came too late or that they felt compelled to change schools rather than deal with what feels like an impossible situation. In many cases, these middle school students do not have the background experiences to know how to handle a difficult situation and in a few cases do not have a support system at home.

It became clear that we needed to provide an anonymous means for students to report an incident that was available when they are available and accessible to all because the "Bully Report" drop boxes have been ineffective. The solution we chose was an online form on our school website. The form is not exactly anonymous meaning that it does record the sender's IP address, but from a student's perspective this does not seem to be a deterrent and no student has ever asked about that aspect of the submission process.

The form we use has provided a simple and effective means for students to report incidents that they are not comfortable reporting in person. We designed it to be simple but include the critical questions that would allow for documentation of a crime as well as remain comfortable for a student to complete. We shared the form via our weekly announcements, through a message sent home to parents and through assemblies. It has also become a common occurrence to ask a student to take their verbal account of an incident and redirect them to use the online tool. This allows for thoughtful reflection and documentation.

In the year since implementation of the form we have had around 144 submissions with around 3 false reports. While this has been a tremendous number of reports for a school of 1,100 kids we believe that the time spent in follow up and investigation is well worth the payoff of having student feel safe at school. In fact, the number of reports has been manageable and have also lead to more prevention than punitive action.

These reports range from online harassment in cases where students have sent threatening messages on Facebook to cases of students asking for money during our lunch period on a daily basis. The most typical submissions are reports of name calling or "he kicked me" during class time in which the student does not report the issue to the teacher. The majority of submissions have been legitimate instances where a student needed support in dealing with a difficult situation and require only a small amount of time to investigate and provide support. These forms of support include mediation between students who have had a disagreement, increased supervision during lunch periods to deter other students from demanding money, changing the direction of on campus cameras to observe acts of bullying during lunch or parent contact to notify families that their student has been sending threatening messages via Facebook.

A recent example of a report we received included a young man who reported the following:

1. I am a:
Student

2. During this incident I was a:
Victim

3. What is your name? (optional)
[No Answer Entered]

4. What grade are you in?
7

5. What is the name of the student you would like to report?
[Redacted]

6. If you do not know the name of the student, please describe the person.
[No Answer Entered]

7. Where did this incident take place?
In class

8. Please describe the incident.

[Redacted] has annoyed me and he always nocks down my backpack from the back of my chair anytime he walks my also he mocks me when i tell him to stop annoying me

9. Were there witnesses to this incident?
No

10. What are the names of the witnesses?
[No Answer Entered]

11. Please rate the severity of this incident from your perspective, 1 being minor incident but unacceptable to 5 being major incident, could result in retaliation or violence.
Severity: 3

12. Please describe the frequency with which this type of incident occurs.
On a regular basis

13. How do you feel about this incident or person? (Examples: they are annoying, I hate them, I want to hurt them, they don't make me mad I just want it to stop…etc)
I hate him and all of his bully friends and feel as if I have to do something physicaly to them to stop this so if you don't solve this it might just come to that

14. Did this or other incidents make you feel like harming yourself or others?
Yes

15. Would you like to speak with a counselor?
No

16. What else would you like us to know about this incident? (optional)
Stop this now him and his friends they all bully my friends ans I at lunch and it needs to stop now and if you guys can't do anything it might just come to the worst. ps. If you find out who this is don't say anything to me at all or I won't be able to trust the staff and will have to solfe things myself

This was a clear case of bullying and an instance in which intervention could prevent a possible instance of violence. This report allowed the school a chance to intervene and stop this cycle of behavior and prevent a retaliatory fight or worse. Our approach with this issue was to share the report with the student and encourage him to reflect on the impact of his behavior. Like so many other aggressive students, this behavior stemmed from other students bullying him.  To this day we give the student personal reminders to be considerate of others and to report further instances of bullying.

I would imagine that any reader who has made it this far is really attempting to make a decision about whether this approach is right for their school. To this person I would say that this approach is not only important but I believe that it is completely necessary. We have all been in a situation where we were caught between the consequences of calling for help and the consequences of suffering in silence. In most cases, this simple online tool offers a path to safety that does not include the consequences from either path previously available. As educators, we enter this profession motivated by our love for young people and our desire to see them succeed.

An example of De Portola Middle School's Bully Report can be found here.

—–

Justin and I hope this has been helpful and even empowering to you, as you consider the value and utility of an anonymous reporting system for bullying incidents at your own school.  We'd love to hear of your experiences and any feedback you'd like to give, and we also want you to know that we are here to assist in any way we can.