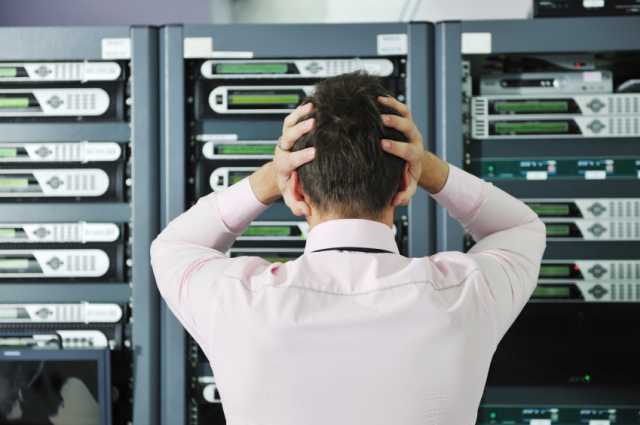 Our website was down for a couple of days last week which was *extremely* maddening for us as we pride ourselves in giving our faithful followers free and unfettered access to our resources without interruption. The cause of the downtime was, well, to put it bluntly: You! Nearly a quarter of a million people visited our website during October (which, not coincidentally, was National Bullying Prevention Month) and traffic continued to explode as we moved into November. Visitors to our website have generally steadily increased since we launched it nearly a decade ago, but this was a significant jump from the months before.
In addition, those of you who are visiting, are downloading more resources than ever before. In October, visitors to our site downloaded more than 250 gigabytes of data. To put this in perspective, one of our most popular documents (Cyberbullying: Identification, Prevention, and Response) is about 1.5 megabytes in size. To reach 250 gigabytes, this document would need to be downloaded about 170,000 times in that month (or about 5,500 times per day). This is also one of the larger documents on our site (file-size wise), so suffice it to say, a lot of our stuff was being downloaded during Bullying Prevention Month.
All of the above, of course, is a very good thing and we are glad to be the go-to-guys for information about how teens are using (and misusing) technology (and what to do about it). At the same time, that demand overwhelmed our server capacity and the site came crashing down. It also became clear that our hosting company wasn't equipped to handle the additional load and we were forced to switch companies (which was a big pain). That has now been resolved and everything should be back to normal.
Amid the frustration of trying to fix the website, we were heartened by the many of you who took the time to reach out to us to let us know that something was wrong. Whether pointing us to problems on the site, letting us know about new cyberbullying legislation, or directing us to the latest problematic cell phone app, we really appreciate our relationship with all of you. Rest assured that Sameer and I will work hard to provide continuous access to the latest research about, and resources to address, cyberbullying. We're all in this together!
Image source: http://www.disclose.tv/news/Disclosetv_experienced_a_severe_server_crash/89696