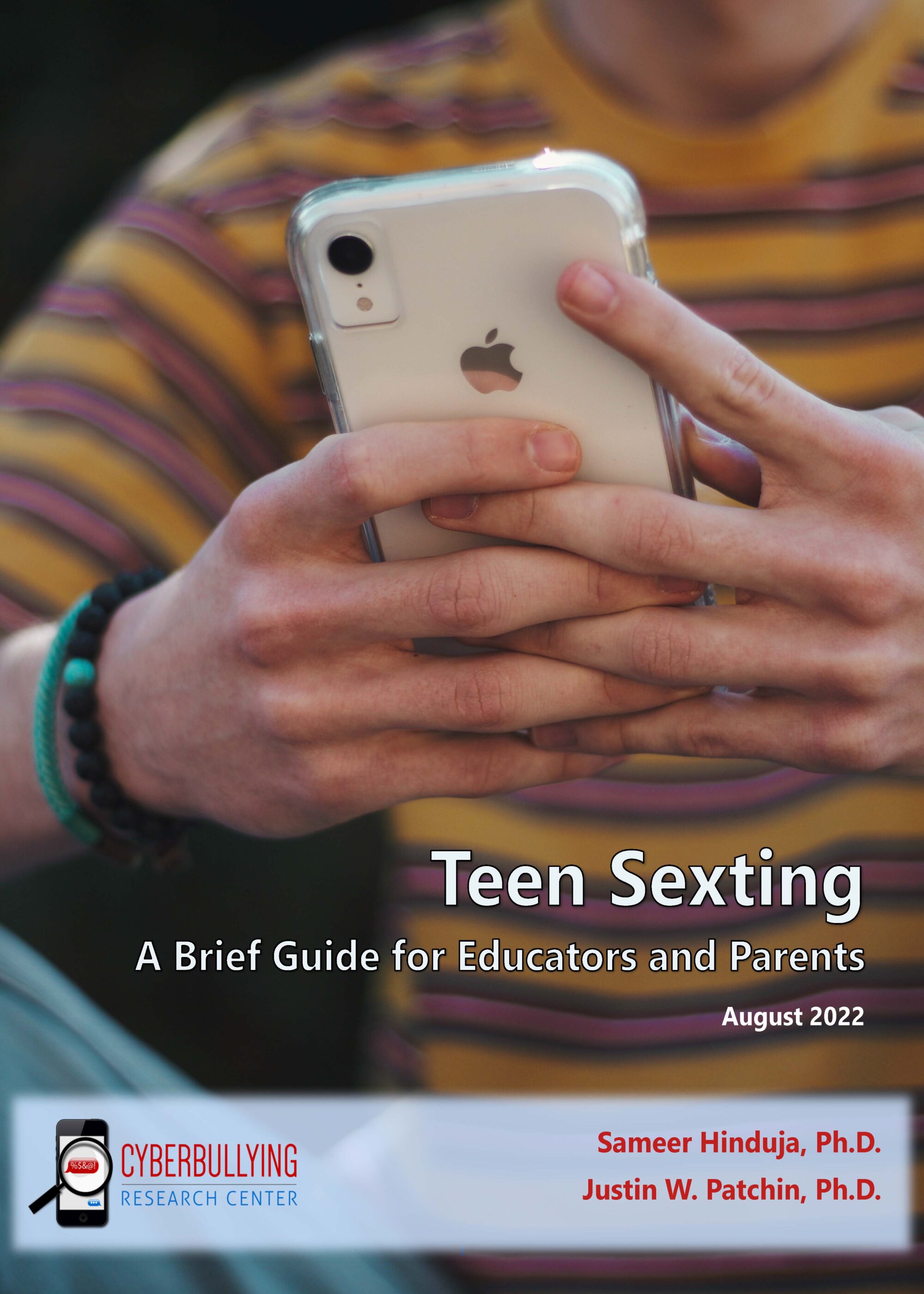 This research summary reviews what is currently known about teen sexting. Research from across the United States is discussed, along with practical solutions for parents, educators, and other adults to prevent and respond to teen sexting.
Citation information: Hinduja, S. & Patchin, J. W. (2022). Sexting – A Brief Guide for Educators and Parents. Cyberbullying Research Center. Retrieved (insert date), from https://cyberbullying.org/sexting-research-summary-2022.pdf
Keywords: teen sexting, prevention, response, explicit images
Note: This resource is updated from the guide published in 2018.