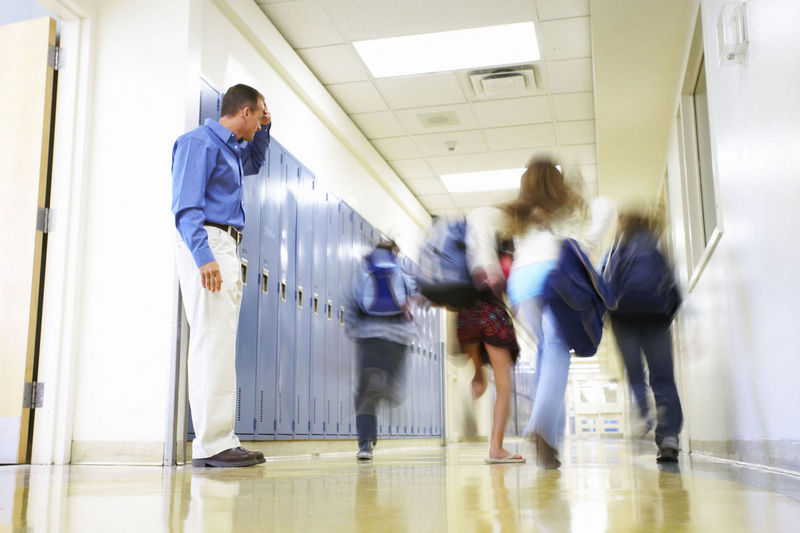 On April 9th Minnesota Governor Mark Dayton signed into law the "Safe and Supportive Minnesota Schools Act" which, among other things, updates the state's anti-bullying legislation. The previous version of the law, last updated in 2007, was much maligned as being among the "worst in the nation." I'm not sure that designation is accurate, but it was by far the shortest bullying law in the U.S. at just 37 words in length. The new law is much more comprehensive, which had also led to attracting its share of critics.

Some argue that it is an attack on local control or that it somehow challenges the ability of parents to respond to bullying in a way that they think is appropriate. Others say it threatens free speech. Still others argue that this is just another unfunded mandate for schools, and to that I say, fair enough. I am concerned that it appears that no additional resources are being allocated to schools to implement the new provisions. This is unfortunately an all-too-common element of new statutes that have been passed across the country.

One other aspect of the new law that seems to be attracting criticism is the included provision that specifies that schools are entitled to discipline students for bullying, even if the bullying didn't occur at school. The section of the new law that is most relevant to this states:

Student bullying policy; scope and application. (a) This section applies to bullying by a student against another student enrolled in a public school and which occurs:

(1) on the school premises, at the school functions or activities, or on the school transportation;
(2) by use of electronic technology and communications on the school premises, during the school functions or activities, on the school transportation, or on the school computers, networks, forums, and mailing lists; or
(3) by use of electronic technology and communications off the school premises to the extent such use substantially and materially disrupts student learning or the school environment.

(emphasis added)

This is an issue we have discussed at length on this blog and so I wanted to once again clarify what schools can and can't do when it comes to responding to off-campus student speech. Students from a University of Minnesota Law School course entitled "Student Speech: Rights and Regulations" wrote an editorial commentary that was published in the Minneapolis Star Tribune where they highlight some of the issues. I had the privilege of discussing free speech as it relates to teen cyberbullying with this class back in February so I was happy to learn that they were weighing in on this discussion. Their underlying concern seems to be that the law in this area is far from settled and that the new bullying law may be setting schools up for legal challenge, especially if they discipline students for off-campus behaviors.

In their commentary, the law students assert that "There is general agreement that public school students have First Amendment rights, but little consensus on how to address student bullying that occurs online at home."  Indeed, students do in fact have First Amendment rights, including the right to free expression. But it is important to clarify that many court cases have demonstrated that those rights are curtailed significantly while at school, or to the extent the expressions significantly impact what is going on at school (e.g., Bethel v. Fraser [1986] and Hazelwood v. Kuhlmeier [1988]). In general, student speech at school that is lewd, profane, threatening, or offensive is subject to discipline.

Courts have also upheld the ability of schools to discipline students for their off-campus expressions (e.g., Fenton v. Stear [1976], J.S. v. Bethlehem Area SD [2000], Wisniewski v. Board of Education of the Weedsport Central School District, [2007], Doninger v. Niehoff [2011], and Kowalski v. Berkeley County Schools [2011]).  The key issue in these types of cases is whether the off-campus speech resulted in, or has a foreseeable likelihood of resulting in, a substantial disruption of the learning environment at school (see also Barr v. Lafon, 2008). In cases where courts have agreed with school officials that a substantial disruption existed or was eminent, their authority to discipline was upheld. The only cases I am aware of where schools lost at court was when they disciplined students on the extreme end of the punishment continuum (long-term suspension or expulsion) without being able to articulate a disruption at school (e.g., J.S. v. Blue Mountain [2007] and Layshock v. Hermitage [2006]). I'm not aware of a single case where a court at any level agreed that a disruption had occurred and yet still ruled against the school.

And even in cases where schools have over-stepped their authority by punishing students for non-disruptive off-campus behaviors, the courts have been careful to state that their rulings do not close the door to all possible instances where a school would be correct to respond. Indeed, the Third Circuit, which has arguably wrestled with this issue more than any other appellate court, recently concluded: "The issue is whether the Supreme Court's decision in Tinker, can be applicable to off-campus speech. I believe it can, and no ruling coming out today is to the contrary."

The law students are correct, however, that the issue of off-campus online speech has not yet been directly addressed by the U.S. Supreme Court (though the Court has declined to review at least three cases where lower courts have returned mixed interpretations).

It should also be noted that statutory language like that included in the Minnesota law is not completely new. There are at least a dozen other states across the U.S. that have updated their anti-bullying statutes to explicitly allow schools to discipline students for their off-campus behaviors when (as discussed above) said behaviors infringe on the rights of other students or substantially and materially disrupt the learning environment at school (or have the likelihood of doing so). For example, New Hampshire law states: "Bullying or cyberbullying shall occur when an action or communication…Occurs off of school property or outside of a school-sponsored activity or event, if the conduct interferes with a pupil's educational opportunities or substantially disrupts the orderly operations of the school or school-sponsored activity or event." Tennessee law allows for discipline "If the act takes place off school property or outside of a school-sponsored activity, it is directed specifically at a student or students and has the effect of creating a hostile educational environment or otherwise creating a substantial disruption to the education environment or learning process." These provisions are consistent with existing case law, and I am not aware of any current legal challenges to these statutes.

So my perspective is that we do in fact have some clarity, in that we do know that there are circumstances where schools are well within their rights to discipline students for certain off-campus behaviors. I do fear that we may be asking too much of school administrators in requiring that they are able to clearly distinguish those off-campus behaviors that result in a substantial disruption at school from those that don't. Some of the brightest current and future legal minds debate these issues so how on earth can we expect Mr. or Mrs. Principal to get it right? It would have been nice if the Minnesota legislature would have clarified what exactly "substantial disruption" means (some states have, see laws in California and Arkansas). For now, we simply encourage educators to apply reasonable sanctions when they believe it to be necessary to stop the bullying behaviors. The only time they are likely to be sued is if they are deliberately indifferent to bullying or if they respond in an overly harsh manner (expulsion or long-term suspension). Reasonableness is generally understood and accepted by the courts.

For a more detailed discussion of these issues, I encourage readers to check out Nancy Willard's new book "Positive Relations @ School (& Elsewhere)" which has a whole chapter on student off-campus speech.