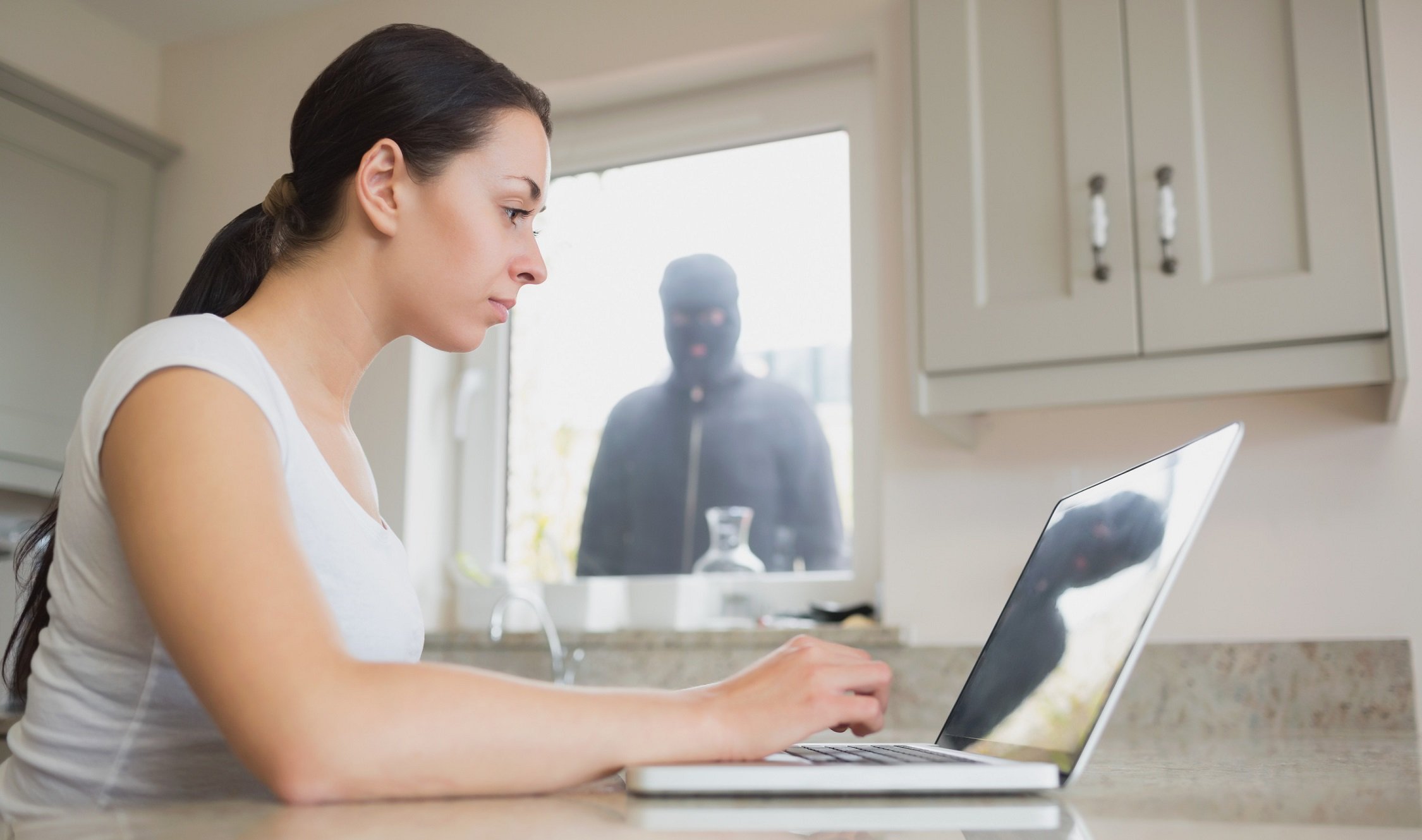 I was chatting with some of my students yesterday about cyberstalking, and just as I suspected, at least a few had experienced it and were able to share compelling stories about what happened. It reminded me of two times I personally dealt with it as well, one by a fellow student in undergrad that lasted years, and another from one of my own undergraduates which lasted a month (I know you want to hear those stories – ask me about them in person!).
In addition, we have had numerous teens and adults contact our Cyberbullying Research Center because they were being stalked. Our immediate response is to tell them: contact the police! And that is absolutely what they should do. But I thought it would be valuable to explore this issue more deeply to share what we know about its definition, differences from cyberbullying, frequency, features, legal implications, and – most importantly – what we can do to prevent it and what we must do when it happens to us. So, here we go!
Definition of Cyberstalking

Cyberstalking involves the use of technology (most often, the Internet!) to make someone else afraid or concerned about their safety [1]. Generally speaking, this conduct is threatening or otherwise fear-inducing, involves an invasion of a person's relative right to privacy, and manifests in repeated actions over time [2]. Most of the time, those who cyberstalk use social media, Internet databases, search engines, and other online resources to intimidate, follow, and cause anxiety or terror to others [3-5].
Surprisingly, cyberstalking rarely occurs by a stranger (although we do hear about those cases when they involve celebrities and rabid fans), and most often is carried out by a person the target knows intimately or professionally. [6-8]. For example, the aggressor may be an ex-girlfriend or ex-boyfriend, former friend, past employee, or an acquaintance who wants to control, possess, scare, threaten, or actually harm the other person. In many cases, they have had access to certain personal information, accounts, inboxes, or other private knowledge regarding their target's daily routine, lifestyle, or life choices [9].
Difference between Cyberstalking and Cyberbullying
We argue that cyberstalking is one form of cyberbullying, especially when considering our definition of the latter ("willful and repeated harm inflicted through the use of computers, cell phones, and other electronic devices"). Cyberstalking behaviors may include tracking down someone's personal and private information and using it to make them afraid, texting them hundreds of times a day to let them know you are watching them, "creeping" on their social media accounts to learn where they are so you can show up there uninvited, or posting about them incessantly and without their permission [10]. The common denominator is that the behavior makes the target extremely concerned for their personal safety and causes some form of distress, fear, or annoyance.
Stories of cyberstalking are frequently covered by the mainstream media when famous people are involved (you can find incidents related to Selena Gomez, Madonna, Justin Bieber, Beyonce, Justin Timberlake, Kim Kardashian, Britney Spears, and others with a simple Google search) but media headlines often do not accurately convey the true nature and extent of the phenomenon. Unfortunately, academic researchers have largely neglected studying cyberstalking on a broad scale, and we only have a couple recent national studies from which to draw upon. The cool thing is that their prevalence rates are pretty darn close to another, and I believe paint an accurate picture of how often this is occurring across America.
How Often Does Cyberstalking Occur?
First, the Data & Society Research Institute and the Center for Innovative Public Health Research [11] published findings from a 2016 nationally-representative study of 3,002 persons 15 and older, and found that of 8% of American internet users have been cyberstalked to the point of feeling unsafe or afraid. Second, the Pew Research Center [12] surveyed 4,248 US adults online in 2017, and identified that 7% of Americans have been stalked online. Young persons under the age of thirty, and particularly women between the ages of 18-24, seemed vulnerable to the most "severe" forms, including physical threats and sexual harassment. Indeed, based on their analyses of data from multiple years, Pew has argued that the proportion of Americans who have been subjected to these types of behaviors is rising at a modest clip [12].
What are Some Features of Cyberstalking?
While the phenomenon of stalking has been around for decades – warranting numerous laws on a state and national level prohibiting it and setting penalties for law violation – it is arguable that cyberstalking occurs more readily given the use of already ubiquitous Internet-based platforms and resources to help accomplish the victimization [10, 13, 14]. Indeed, it is difficult to conceptually differentiate between the two because of their undeniable overlap given the explosion of social media and 24/7 connectivity and the reality that stalkers would naturally extend their reach through online means [15].
A primary factor has to do with instant gratification. That is, the perpetrator can find and target his or her victim immediately and without many obstacles [5]. To be sure, cyberstalking can occur in a most efficient manner since many individuals share much of their lives online via social media [16, 17], which provides background information, location, personal interests, family and relationship details to learn and exploit. Social media, the constant presence and use of our phones, tablets, and other devices, and our 24/7 reachability and connectivity can provide would-be aggressors the ability to constantly message, post, or otherwise invade the mind and emotions of targets. If this has happened to you, you deeply understand the feelings of invasion and violation that surface.
Another reason why stalking online may be more attractive to perpetrators is because they can easily pursue their targets from a geographically-distant location, making it exponentially harder to identify, locate, and prosecute them [10, 14, 18]. Armed only with Internet access and their phone, tablet, or laptop, a stalker can get online and threaten his or her target from another city, state, or continent, and even shield or hide his or her location. This introduces much fear and worry as to what the perpetrator may do next, and whether that person is far away or very close nearby.
Aside from that, jurisdictional issues become more complex when dealing with , as it is not clear whether prosecutors should look to state law or apply federal law in cases where events cross state lines [5, 19]. In addition, if there is evidence in various jurisdictions, how does one collect it all? Should other law enforcement agencies get involved or offer assistance? What primary or secondary role should they play, and how should they work with Internet or cell phone companies, or social media sites, in order to obtain the digital evidence necessary to build out a case? In these situations, the proverbial waters are very murky.
What Are Some Examples of Cyberstalking Laws?
Even though there is no federal law on cyberbullying, there absolutely is one that covers cyberstalking. It stipulates various ranges of imprisonment for anyone who uses electronic communications technology to engage in conduct that places a person, an immediate family member, or a spouse or intimate partner in reasonable fear of death or serious bodily injury, or "causes, attempts to cause, or would be reasonably expected to cause substantial emotional distress to a person."
Over the last few decades, states also have realized the necessity to pass laws concerning stalking by electronic means to protect their citizens. For instance, Florida incorporates cyberstalking into its (traditional) stalking statute (§ 784.048) and states that cyberstalking means engaging "in a course of conduct to communicate … words, images, or language by or through the use of … electronic communication, directed at a specific person, causing substantial emotional distress to that person and serving no legitimate purpose." In that state, "willfully, maliciously, and repeatedly" cyberstalking another is a first-degree misdemeanor, and can be a third-degree felony when coupled with a credible threat.
California also incorporates cyberstalking into its stalking statute. Section § 646.9 of the California Penal Code (entitled "Stalking") provides in part that: "Any person who willfully, maliciously, and repeatedly follows or … harasses another person and who makes a credible threat with the intent to place that person in reasonable fear for his or her safety, or the safety of his or her immediate family is guilty of the crime of stalking." California law states that a "credible threat" can be verbal or written, "including that performed through the use of an electronic communication device, or a threat implied by a pattern of conduct or a combination of verbal, written, or electronically communicated statements and conduct, made with the intent to place the person that is the target of the threat in reasonable fear for his or her safety or the safety of his or her family, and made with the apparent ability to carry out the threat so as to cause the person who is the target of the threat to reasonably fear for his or her safety or the safety of his or her family." This crime is punishable by up to one year in jail, or by a fine of $1,000, or by both.
In contrast with states that incorporate the new behavior into older laws, the Washington State Legislature created a new statute for cyberstalking (RCW 9.61.260) that is completely separate from its (traditional) stalking statute. The particular language of Washington's cyberstalking law states that a "person is guilty of cyberstalking if he or she, with intent to harass, intimidate, torment, or embarrass any other person … makes an electronic communication to … a third party … using any lewd, lascivious, indecent, or obscene words, images, or language, or suggesting the commission of any lewd or lascivious act; anonymously or repeatedly whether or not conversation occurs; or threatening to inflict injury on the person or property of the person called or any member of his or her family or household." In Washington, cyberstalking is classified as a misdemeanor, unless the perpetrator has previously been convicted of harassment or threatens to kill his or her target. In that case, the crime is classified as a felony.
How Can I Prevent and Respond to Cyberstalking?
As the potential for cyberstalking victimization is very real, there are precautionary measures that users can take so as not to become victims. First, since perpetrators take advantage of personal information they can find about a target and use it in malicious ways, standard Internet security practices are important. For example, you should always log out of programs when you are done if your device is ever accessible by another person. It is also helpful to use a passcode or password for all device screens to keep others from seeing any content – notes, pictures, videos, account data, etc. – that you store therein. In addition, employing these practices makes it harder for a perpetrator to log on to your device and post any disturbing or embarrassing messages by impersonating you. It remains critical to stay vigilant about password safety and refrain from sharing them with anyone else. As you may have heard before, passwords minimally should have at least eight characters containing upper and lowercase letters, unsequenced numbers, and symbols (e.g., $, %, &, #). But none of this matters if you share your password with others…(so don't! and change it now if someone else knows it!).
Next, take the time to conduct a Google search of your name or family members' names to see what information is already available out there about you and your loved ones. Also check online people databases like Zabasearch, Spokeo, Pipl, Wink, and PeekYou, as well as social media sites like Facebook, Twitter, and LinkedIn. Try to remove any private or inappropriate content and contact relevant web hosts or service providers to help you.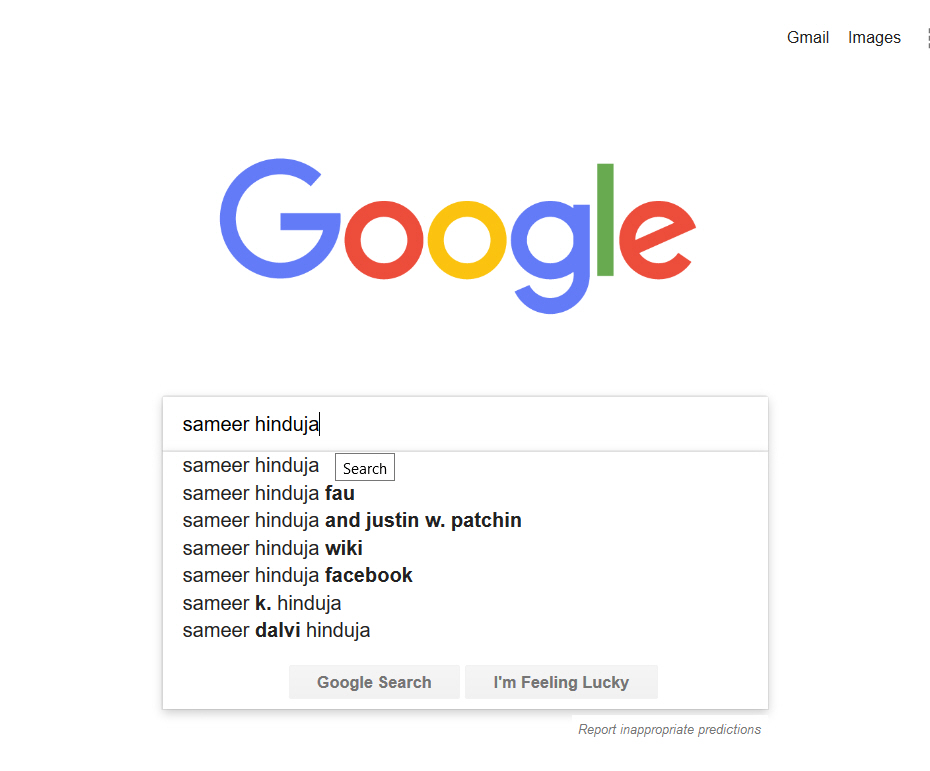 Additionally, if you keep an online calendar (using Google Calendar, for example), make sure that your accounts are set to private and not unintentionally shared with co-workers or others, so that possible perpetrators won't know where you plan to be. Please always remember that it is not primarily strangers, but people you know (such as an ex, as mentioned above), and who you may previously have trusted, who are most likely to cyberstalk you. Make sure you also use updated antivirus and malware software (and download and install the newest updates to your operating system!) to prevent spyware attacks on your devices. Also, take the time to carefully lock down your Facebook, Twitter, Instagram, Snapchat, and other social media accounts to ensure you are only sharing your content and whereabouts with people you really trust.
Apart from implementing these preventive measures, victims should report any incidents of cyberstalking to their local or state police department immediately and save any potential evidence that might help them investigate the situation. Take screenshots, save texts and chats, and print out any and all communications. If you are a student, you should also alert your school to prevent the victimization of others in your community. You can also report cyberstalking through our Report Cyberbullying page, since the organizations we have listed are keen on prohibiting all forms of victimization that might occur on their platforms. What is more, Online SOS, Undox.me and Crash Override Network are three other organizations you can contact, particularly if your personal information has been compromised and exposed. Finally, don't hesitate to call 911 for threats of imminent harm.
References
Fisher, B.S., F.T. Cullen, and M.G. Turner, Being pursued: Stalking victimization in a national study of college women. Criminology & Public Policy, 2002. 1(2): p. 257-308.
Spitzberg, B.H. and G. Hoobler, Cyberstalking and the technologies of interpersonal terrorism. New media & society, 2002. 4(1): p. 71-92.
Loftus, M., The Anti-Social Network: Cyberstalking Victimization Among College Students. Journal of the American Academy of Child & Adolescent Psychiatry, 2016. 55(4): p. 340-341.
Maiuro, R.D., Perspectives on Stalking: Victims, Perpetrators, and Cyberstalking. 2015: Springer Publishing Company.
Goodno, N., Cyberstalking, a new crime: Evaluating the effectiveness of current state and federal laws. Missouri Law Review, 2007. 72.
Sheridan, L.P. and T. Grant, Is cyberstalking different? Psychology, crime & law, 2007. 13(6): p. 627-640.
Dreßing, H., et al., Cyberstalking in a large sample of social network users: prevalence, characteristics, and impact upon victims. Cyberpsychology, Behavior, and Social Networking, 2014. 17(2): p. 61-67.
Baum, K., Stalking victimization in the United States. 2011: DIANE Publishing.
Reyns, B., B. Henson, and B. Fisher, Being pursued online: Applying cyberlifestyle-Routine Activities Theory to cyberstalking victimization. Criminal Justice and Behavior, 2011. 38(11): p. 1149-1169.
Nobles, M.R., et al., Protection against pursuit: A conceptual and empirical comparison of cyberstalking and stalking victimization among a national sample. Justice Quarterly, 2014. 31(6): p. 986-1014.
Lenhart, A., et al., Online harassment, digital abuse, and cyberstalking in America. 2016: Data and Society Research Institute.
Duggan, M. Online Harassment 2017. 2017.
Goodno, N.H., Cyberstalking, a new crime: Evaluating the effectiveness of current state and federal laws. Mo. L. Rev., 2007. 72: p. 125.
Parsons-Pollard, N. and L.J. Moriarty, Cyberstalking: Utilizing what we do know. Victims and Offenders, 2009. 4(4): p. 435-441.
Alexy, E.M., et al., Perceptions of cyberstalking among college students. Brief treatment and crisis intervention, 2005. 5(3): p. 279.
Bazarova, N.N. and Y.H. Choi, Self-disclosure in social media: Extending the functional approach to disclosure motivations and characteristics on social network sites. Journal of Communication, 2014. 64(4): p. 635-657.
Acquisti, A., L. Brandimarte, and G. Loewenstein, Privacy and human behavior in the age of information. Science, 2015. 347(6221): p. 509-514.
Cox, C., Protecting victims of cyberstalking, cyberharassment, and online impersonation through prosecutions and effective laws. Jurimetrics, 2014: p. 277-302.
DeMatteo, D., S. Wagage, and J. Fairfax-Columbo, Cyberstalking: are we on the same (web) page? A comparison of statutes, case law, and public perception. Journal of aggression, conflict and peace research, 2017. 9(2): p. 83-94.
Image Sources:
https://margethelarge.files.wordpress.com/2017/05/restraining-order.jpg?w=1038&h=576&crop=1
http://www.theindependentbd.com/assets/news_images/Cyberstalking.jpg