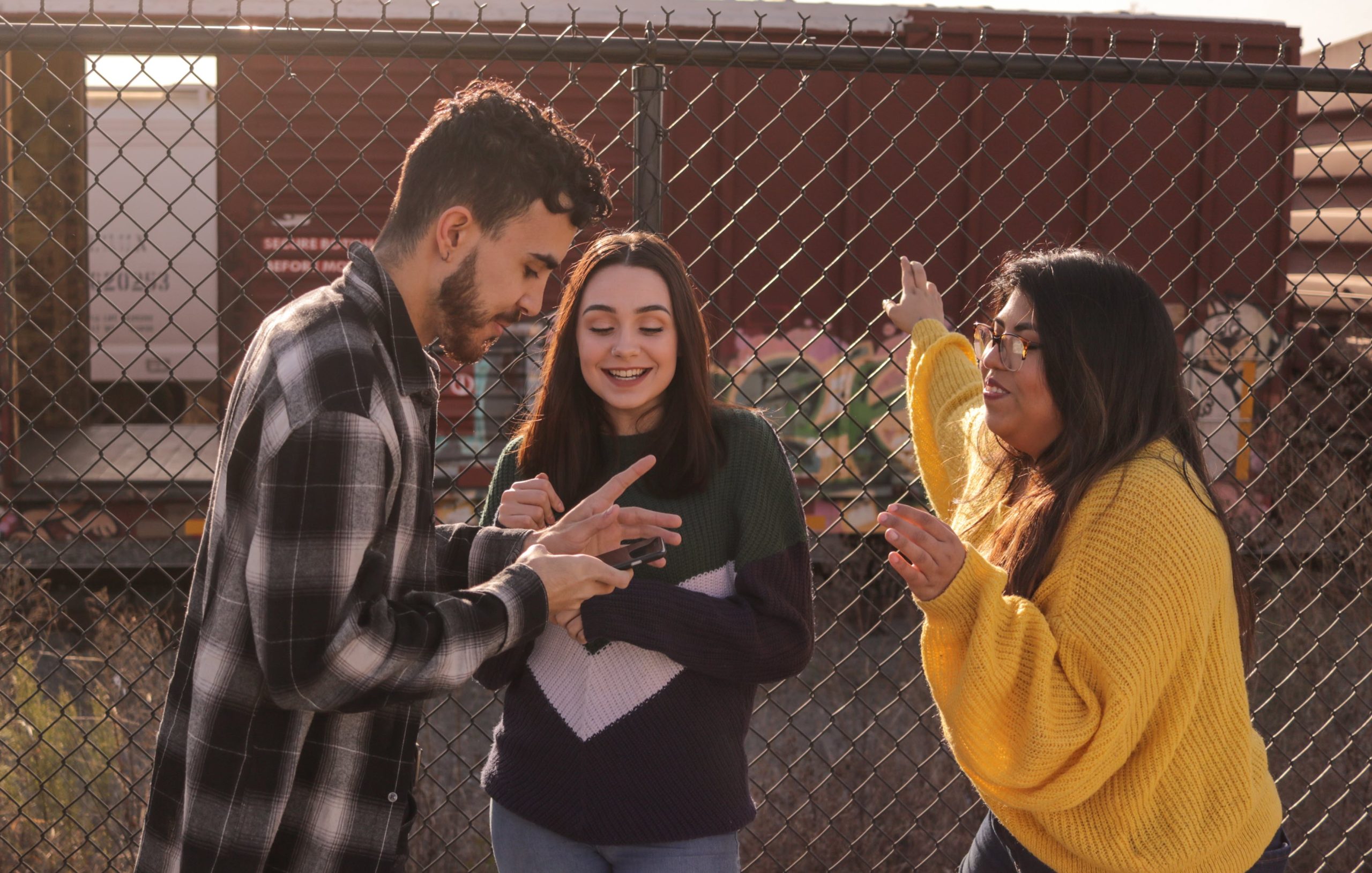 U.S. Surgeon General Dr. Vivek Murthy issued an advisory earlier this year entitled "Social Media and Youth Mental Health." In this public statement, Dr. Murthy summarizes the (limited and often methodologically shaky) research related to adolescents use of social media. His primary focus is on mental health, though other aspects of child wellbeing are also discussed (including cyberbullying, exposure to sexual content, and sleep problems). His research question is one he has increasingly heard from parents: "Is social media safe?" The answer, as you can imagine, is rather complicated.
Surgeon General Murthy begins his remarks with an important caveat: "robust independent safety analyses on the impact of social media on youth have not yet been conducted." When referring to the research that has been done, Dr. Murthy is careful to use language that highlights the uncertainty of the results: "Frequent social media use may be associated with distinct changes in the developing brain…" "…adolescents may experience heightened emotional sensitivity…" "…the introduction of the social media platform may have contributed to…depression." The biggest problem is that much of this research is correlational, relying on the observation that increases in teen depression, anxiety, and suicidality have occurred alongside increases in screen time and social media use. It's undeniable and tragic that more teens are struggling today than even just a decade ago. If you look back even further, though, you'd see that teen rates of suicide and suicidal thoughts were even higher in the 1990s. Nevertheless, adolescent mental health is an important contemporary social problem warranting our investigation.
Dr. Murthy also points out the potential benefits of social media, including the ability of youth to connect with others and to explore diverse interests. Indeed, 80% of teens have reported "feeling more connected to what is going on in their friends' lives" when using social media. Two-thirds say they like that they "have people who can support them through tough times." Moreover, social media can offer assistance to youth searching for help on a variety of adolescent challenges, and can be especially beneficial to marginalized youth (racial, ethnic, or sexual/gender minorities) who may not have adequate support systems in their schools or communities.
The biggest problem is that much of the research is correlational, relying on the observation that increases in teen depression, anxiety, and suicidality have occurred alongside increases in screen time and social media use.
None of this has stopped pundits from pointing to this communique as proof that social media should be prohibited for minors, citing it as an "extraordinary public warning." An NBC News headline declares "Social media is driving teen mental health crisis, surgeon general warns." That is not only a stretch, it is inflammatory and incites a mentality of panic among adults looking to help youth navigate the risks and benefits of tech. Let me put it this way: There are a lot of bad things that happen at school every day, including exclusion, bullying, assaults, and worse. If we focus exclusively on just those bad things, what parent would want to send their child to school?
It is important to remember that the vast majority of teens use social media. According to a 2022 survey by the Pew Research Center, 62% of 13 to 17-year-olds use Instagram, 59% use Snapchat, and about a third remain on Facebook. About half of teens surveyed say they go onto these platforms daily. If you include video sharing services like YouTube and TikTok, at least 95% of teens participate in social media. The Surgeon General referred to a study finding that "adolescents who spent more than 3 hours per day on social media faced double the risk of experiencing poor mental health outcomes." (Notably, the data analyzed in that particular study is 7-10 years old. That is an eternity when it comes to technological trends!) Given the widespread adoption of social media and the fact that the average teen today spend nearly 9 (NINE!) hours per day on screens–much of that time on social media–it can be concluded that most youth have positive experiences on these platforms. If social media truly had a direct negative effect on child well-being universally, many more children would be having problems.
All of that said, there is emerging evidence that certain types of social media use can have negative effects on mental health, sleep, and lead to related problematic outcomes like feelings of social isolation for some kids. But teens and young adults aren't ignorant of these concerns. Indeed, many of the teens I speak with acknowledge this and know that social media can suck them in, and can suck in general sometimes. More than a third of teens (36%) told the Pew Research Center that they "spend too much time on social media" and about one in ten said social media has a negative effect on them. If we agree that social media does have benefits for many teens (especially marginalized youth), we need to create opportunities for teens to regulate their social media experiences to be more positive.
Surgeon General Murthy concludes his statement with "At this time, we do not yet have enough evidence to determine if social media is sufficiently safe for children and adolescents." That may be true, but do we have enough evidence to determine it is unsafe? And if we do, are there steps that can be take to minimize the likelihood of harm and amplify the positive experiences? Beyond altogether banning social media (Sameer will discuss efforts to do so, and their limitations, in a new post next week), what can be done to make adolescent experiences on social media better?
First, parents should monitor the amount of time their child is on social media and apply appropriate limits. There's no one-size-fits-all number that all families need to adhere to (no more than 3 hours per day!). Rather, parents should be reasonable and be on the lookout for any problems that might be connected to overuse, such as not getting enough sleep or not completing schoolwork. Second, parents should make sure their children are aware of the tools available to them on most platforms to make their experiences more enjoyable. For example, they can block and report users who are being hurtful and unfollow accounts that don't bring them joy. Parents should also encourage them to stand up for—and be supportive of—others online. They should cultivate and lead an online community of positivity and kindness that others will want to be a part of.
Finally, and perhaps most importantly, parents need to cultivate an open line of communication where their children are willing to come to them should they run into trouble. Many of the problems encountered online could be managed with the help of a sympathetic and understanding adult. The idea is to give teens the knowledge and tools they can use to control their social media experience. Educate them on the potential mental health implications of constantly comparing one's self to what they see on social media. Show them how to use platform tools like blocking, reporting, muting, or unfollowing to create a positive experience. And be there to help them should something come up.
Image: Eliott Reyna (unsplash)