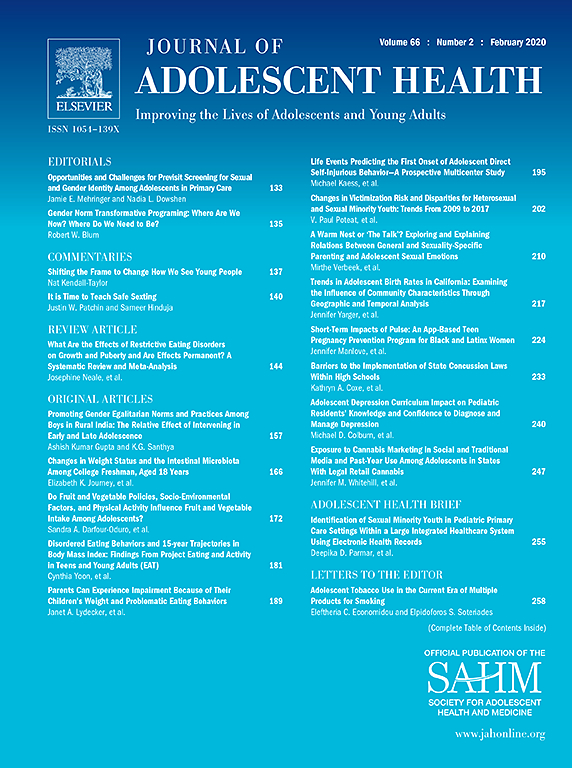 Research shows that roughly 10-25% of American teens have participated in "sexting," the sharing of sexually-explicit or sexually-suggestive images. When minors share nude images of themselves with others in the United States, they are distributing child pornography. If these images are received from others and stored on personal devices, individuals are in possession of child pornography. Despite threats of prosecution, formal punishment, and fear-based messages from the media and many youth-serving adults, rates of sexting among children have remained relatively constant. Adolescents have always experimented with their sexuality, and will continue to do so via sexting and similar intimate behaviors. As such, in this commentary we argue for a new paradigm: one in which youth are empowered with information, strategies, and tools to reduce risk and minimize harm when engaging in sexting. Mirroring the evolution of sex education from abstinence-only to a comprehensive curriculum emphasizing all aspects of sexual health and safety, we should understand and work with current realities at the intersection of technology and youth development. It is time to proactively teach safe sexting to teens so the most significant of consequences of participation may be minimized.
Patchin, J. W. & Hinduja, S. (2020). It is Time to Teach Safe Sexting. Journal of Adolescent Health, 66(2), 140-143.
If you are unable to access the article at the link above, please email us and we will send you a copy.