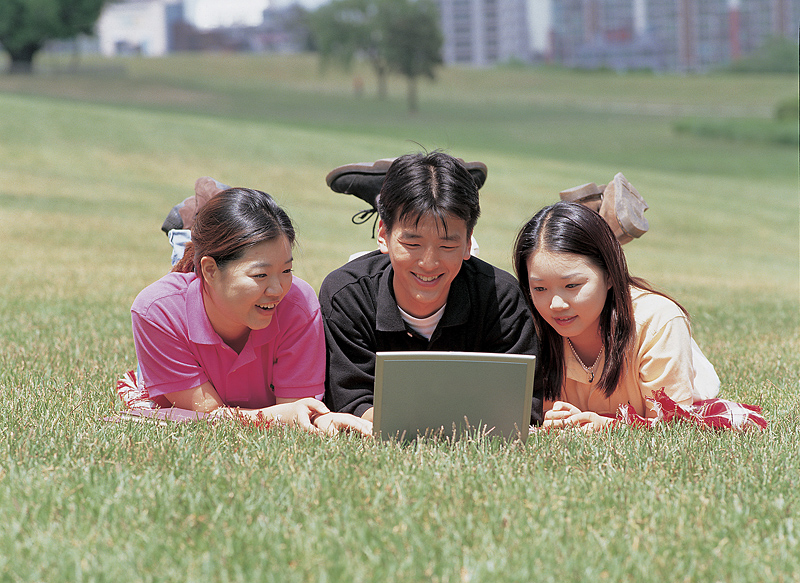 Earlier this month, I had the chance to speak to educators, parents, and students in Montgomery County, Virginia, and worked with Sharon Zuckerwar, an amazing and passionate crusader for character education and active blogger on all things parenting. Her message is so spot on, and aligns perfectly with our goals with our new book for teens. Even though National Bullying Prevention Month is coming to an end, we all know what we need to do…. Her reflections are below:
Last Christmas, the first of my daughter's eight year old friends got a cell phone as a gift.
While my girl started working on her campaign of 'She has one, Why can't I?', all I could do was shudder. Because all I could think was: "So it begins."
Cell phones. Laptops. Phone calls. Texting. Facebook. Messaging.
The parent in me sees the writing on the wall: Constant connection + Constant communication = More opportunities for Cyberbullying.
As an educator and a certified Olweus Bullying Prevention Program Trainer, I teach the four tenants of bullying prevention.
We will not bully others.
We will try to help those who are being bulled.
We will try to include others who are left out.
When we know someone is being bullied we will tell an adult at school and an adult at home.
But this becomes a little harder when all of this doesn't end at school or on the playground.
It is harder because it follows our children around everywhere they go, carried with them, in their back pockets.
However, it is somewhat comforting to know that the majority of our children will not be bullied or cyberbullied. Most of our children will not bully or cyberbully others.
But the majority of our children will see it happen. They will watch it take place on their phones and on their computers. They will be witness to mean words and cruelties that have the potential to reach hundreds, but what will feel like thousands, or even millions of people.
So, what do you we do? We teach our children how to take action.
We show them how to stand up, not just stand by. We teach them how to do something.
When I was in the 7th grade, I vividly remember a time that I did nothing.
When I stood by and did and said nothing. When I didn't engage in action words.
Because I was 13. Because I didn't know what to do. Because I didn't have the right words or the right nerve to say those words.
And because I worried so much about what others thought. All the time. Just like every other 13 year old.
I can still remember how she looked at me. I can see her eyes. They weren't so much pleading for my help. I think she knew I was in a tough spot, I think she knew that I probably wouldn't say much. I think that there was a part of her that sympathized, knowing she might just do the same thing.
I remember the look now as one of … disappointment. I definitely failed her that day. And we both knew it.
I stood by and said nothing while a group of my 'friends' teased and excluded her. Again.
Without a doubt she was bullied. Dr. Dan Olweus defines bullying in his book, Bullying at School: What We Know and What We Can Do. "A person is bullied when he or she is exposed, repeatedly and over time, to negative actions on the part of one or more other persons, and he or she has difficulty defending himself or herself."
Almost 28 years later, I still tell that story. And every October, I find myself thinking about it and sharing it more.
While everyone is busy wearing pink ribbons in support of Breast Cancer Awareness, October is also Bullying Prevention month.
I once had a parent call me at work, upset that her son's school was doing nothing for National Bullying Prevention Day. I told her that every day, every month should be about preventing bullying. But I would be happy to remind them to put up another poster in the hallway.
Here's the thing. Just like wearing pink or purple doesn't eradicate cancer. Wearing orange or blue doesn't stop bullying.
Neither does a STOP BULLYING poster on the wall.
We have to do more.
The answer to bullying prevention is simple:
Be nice. Do nice things. Say nice words. Post nice compliments. Share nice messages.
And stand up to those who don't.
When I talk about bullying prevention, this is where I believe the power really is. It is in the work of making good things happen. It is in the work of making nice things happen.
Encourage. Compliment. Promote. Notice.
Kindness.
We have to teach this. We have to model this. We have to promote this.
We have to empower each other. We have to report to each other. We have to listen to each other.
We have to pay attention.
We have to call the ones who do this; the ones who report; the one who stand up, not just by, what they really are:
Heroes.
Because when we stand up. When we put on our capes and become a force for good.
We can make good things happen.
We can prevent bullying and cyberbullying and promote kindness.
But we have to be brave. We have to get help. We have to tell someone.
And then tell someone again. And again and then tell a different person.
That is what I will teach my daughter, when it is her turn, in a few years, to get a cell phone.
Until then, we will talk about it and practice it and she will learn how to stand up.
Not just stand by.
Let's all, Go. Do that.