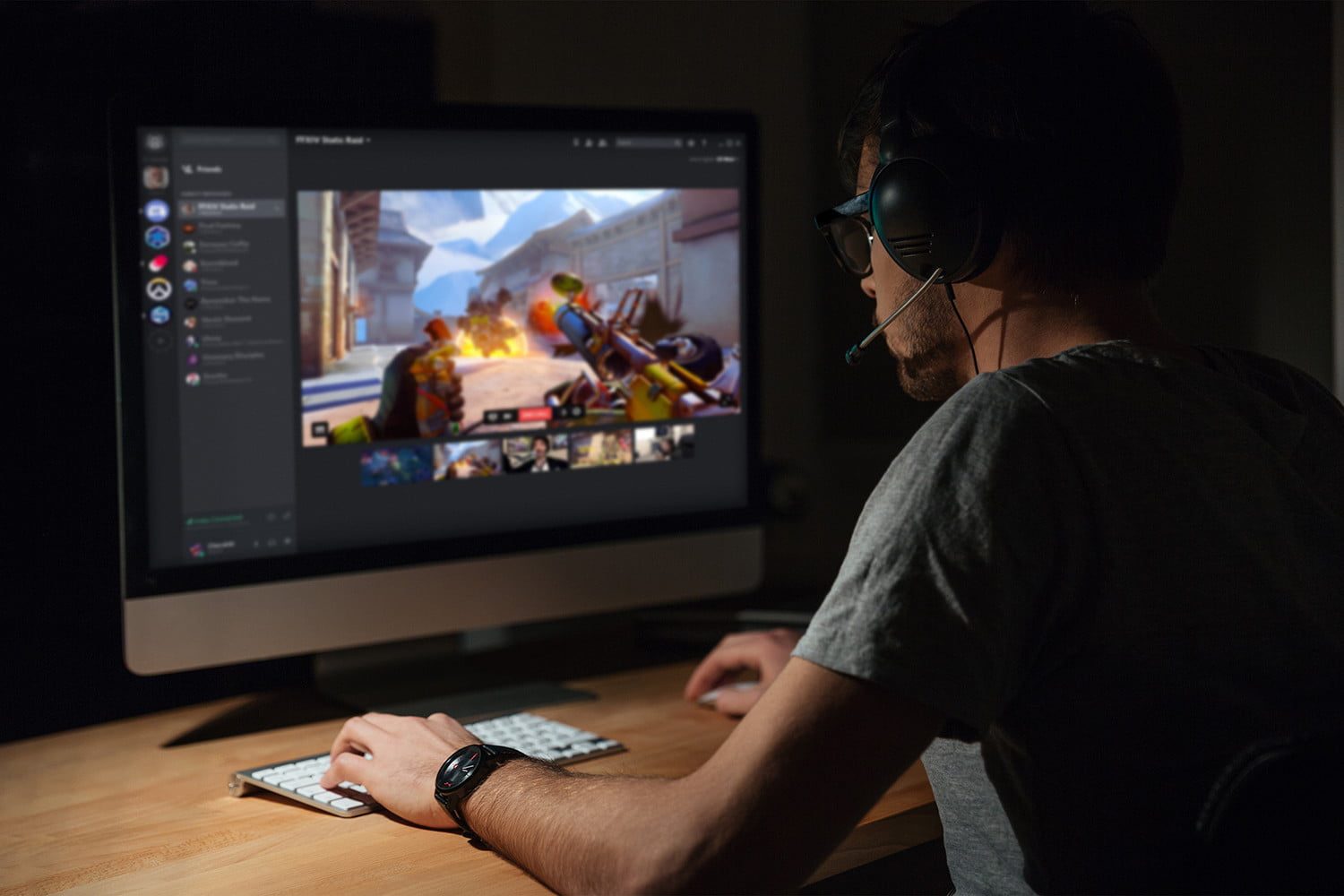 It annoys me so much when well-intentioned adults label certain apps as "dangerous" or "evil." I've recently heard such descriptive words about a relatively new app called Discord. Like most new platforms that have come down the pike, there is nothing inherently problematic about it as the majority of participants use it in positive, productive, and prosocial ways. However, some educators and parents are making prohibitive decisions about Discord after seeing sensationalistic headlines labeling it a cesspool of abuse. This is not only bothersome and unfair, but also conveys an inability to deeply understand how certain apps may be enhancing the lives of youth.
It's okay if you're a bit freaked out about Discord based on what you've heard. We're here to help by illuminating what you may not know. And so in case you're wondering if your IT department should ban access to it on your school's network, or if as a parent you are trying to decide whether to ban it, I'd like to share with you what is important to know, as well as my recommendation.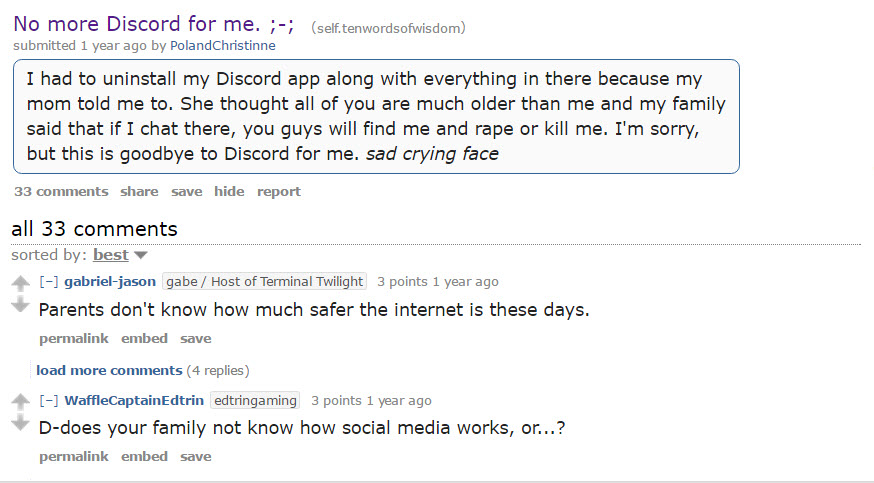 The Basics
Discord is a free VoIP (voice-over-IP) application designed primarily for gamers, and shares much of the functionality of Skype (which we know a lot of adults use). It was originally released to the public in May 2015 and as of December 2017 had 87 million users. If you're a gamer, you know that some games allow you to connect with other gamers via text chat, while other games provide only voice chat capabilities. Other games allow full video chat, while some actually disallow all of the above. That is where Discord comes in. You can connect to the app and its network via your desktop, laptop, or mobile phone, and can chat in any way you like with others about – and during – the games you're playing. In addition, it has robust messaging functionality so that you can message another person one-to-one, or participate in group chats with up to ten other friends.
Some of the Positives
Discord wants you to build private communities amongst your buddies and hopes to augment your gaming experience through the connection and conversation features they provide. Most kids and young adults seem to use it while playing numerous popular games like League of Legends, Overwatch, Fortnite, Battlegrounds, World of Warcraft, and Roblox. That said, there are a small number of users that connect on the platform for non-gaming activities such as stock trading, fantasy football, anime, music, and other shared interest groups. And Discord keeps improving; a relatively new feature allows for seamless switching between your webcam video and the ability to share your screen (e.g., to show others how you're playing a game) with up to nine of your friends.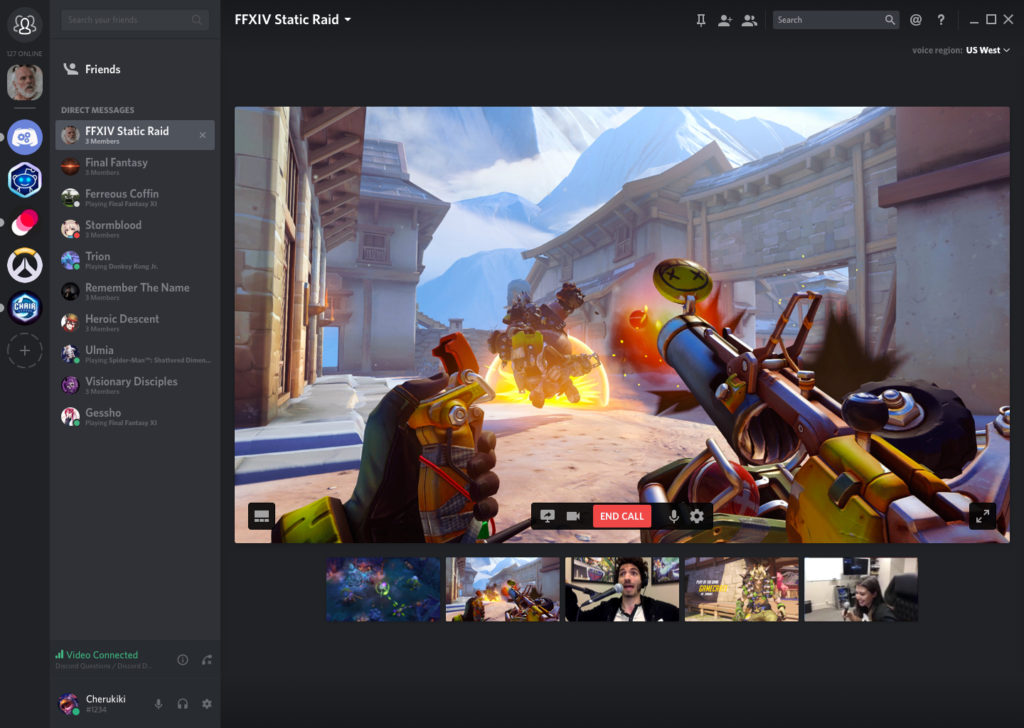 Some of the Negatives
Overall, the app itself doesn't naturally promote harassment, hate, or other forms of harm. However – and like with any app – there are always a minority of users who engage in hostile behavior and abuse within chats, including bullying, racism, and harassment.
For example, some communities of chats have been "raided" by other communities (generally because their privacy and security weren't fully locked down by the creator of that chat). This includes flooding them with controversial topics related to race, religion, politics, and pornography. Most disturbingly, Discord has gained a nontrivial following from members of the alt-right as it provides anonymity and privacy for communications. For example, the app was used by alt-right members to plan and organize the white nationalist rally that took place in Charlottesville in August 2017. Since that incident, Discord administrators decided to shut down any and all accounts that contained racist remarks, and it appears that their efforts have stemmed the tide of large-scale intolerance on the app.

Child and Parent Reviews
For the most part, both parents and kids feel that Discord is a safe app to use as long as it is used only with others that you know and generally trust. If you only join private servers and chats involving your friends, you're not going to be exposed to anything you wouldn't hear or see in real life with those friends. If you join more public forums on the platform, you're probably going to come across some questionable, offensive, and perhaps graphic content – much as you would when you browse the seedier corners of the Internet (or certain neighborhoods in the closest metropolis).
By way of candid feedback, one child user shared, "I use discord and it is really handy. I use discord with Roblox, I joined a public chatroom with at least 100 people on the server, I noticed a lot of swearing, inappropriate topics; pornography, bullying, sex and too many more to name. Do not join public servers and only talk with people you know and trust. If you own a server, be sure to moderate the chat and inappropriate topics. Discord also has designated "NSFW" servers for inappropriate content. In these servers, you must verify you are 18yrs or older before you join. Overall, Discord is a great app, only if you use it safely and responsibly."
Relatedly, a parent offered the following feedback, "When my 2 children begged for Skype and such, I looked into alternative options. Discord seems to be perfect from a safety standard and my children can chat to their friends very easily. It also is ideal for them to play games together with. They've also set up a Discord server for their classmates and talk regularly on it. It may be new but I feel that in the future it may very well replace programs like Skype. In conclusion, I highly recommend it from a parental standard, and from a friend standard. No annoying ads, either. No need to say no to Discord."

Safety Controls on Discord
Discord is only as safe as you make it, and I feel the developers have done a good job of providing granular control over who can talk to you, and how. You can control every aspect of sending and receiving messages from others, who can add you as a friend, nsfw image safety levels, and who and what content is allowed on your server. If someone else is being a jerk to you, users are requested to block them, or simply leave the server where the problematic behavior is occurring. In addition, Discord encourage users to let them know about any activity or behavior which may be considered abusive by sending a report and screenshots to [email protected]. They state that they have a safety team working 24/7 to review what it sent in, and to take appropriate actions.
What is more, Discord offers a parental guide with step-by-step instructions on how to keep your child safe while on the app. This guide includes directions on password creation and management, customizing messaging and friend request features, how to monitor friend requests and direct messages, and how to block inappropriate content. We do encourage parents to spend a few minutes in the Privacy and Security settings with their teen, and together just make sure that everything is how you want it to be to provide for an enjoyable chatting experience.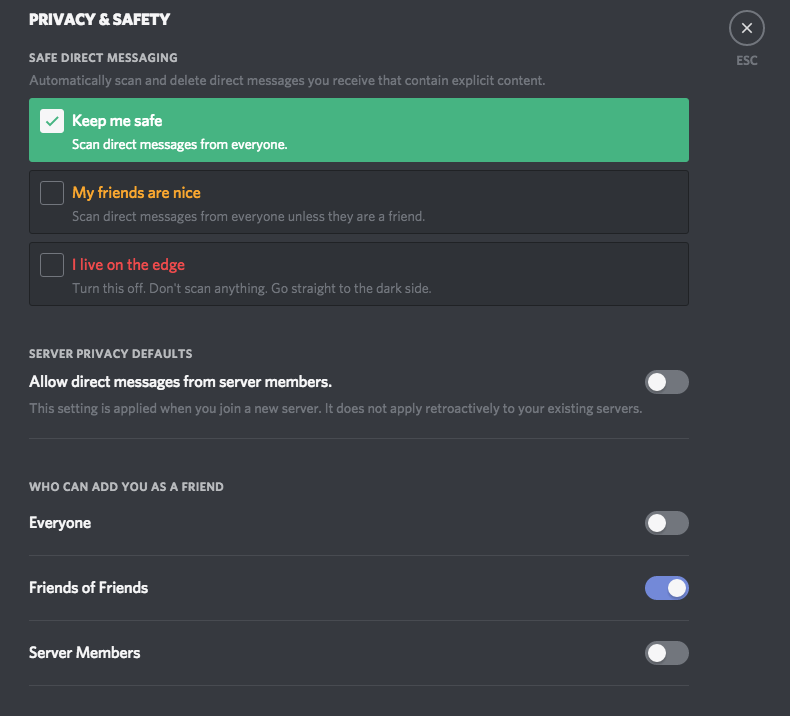 Educational Benefits
In sum, I don't think administrators should block access to Discord on school campuses, because it gives students a valuable online and semi-private space for socializing and connecting, and even learning. For example, increasing numbers of Discord servers are devoted to learning new languages or programming, and so there are definite educational benefits and opportunities to be had. And I don't think parents should unilaterally block it unless their teen keeps making mistakes, and/or they keep being exposed to unsettling content or conversations that are clearly affecting them. Simply have a candid talk with your son or daughter, and ask them to level with you about how Discord makes their life better, or if it makes their life worse. Tell them you're just trying to understand and will not freak out on them. Be a fan of them, and be a fan of their technology use, and regularly let them know that you are always there to help them when they face problematic users or objectionable content.
Image sources:
https://i.ytimg.com/vi/uuviyMaxUqI/maxresdefault.jpg
https://blog.discordapp.com/parents-guide-to-discord-c77d91793e9c
https://icdn4.digitaltrends.com/image/discord-video-chat-1200×630-c-ar1.91.jpg
https://www.reddit.com/r/tenwordsofwisdom/comments/4wvk4m/no_more_discord_for_me/?st=jcoqstlt&sh=b4314976