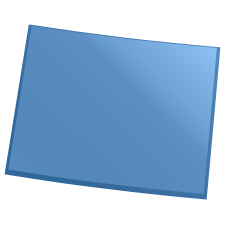 There is no sexting law in Wyoming as of July 2022. However, other laws may be indirectly or directly implicated.
Revenge porn law (2021): https://wyoleg.gov/Legislation/2021/HB0085
AN ACT relating to crimes and offenses; creating an offense for the nonconsensual dissemination of an intimate image; specifying elements and penalties of the offense; providing definitions; providing exemptions; and providing for an effective date.
Be It Enacted by the Legislature of the State of Wyoming:
Section 1. W.S. 6‑4‑306 is created to read:
6‑4‑306. Unlawful dissemination of intimate images; definitions; penalties; exemptions from liability.
(a) As used in this section:
(i) "Displaying sexual acts" means displaying an image of sexual acts regardless of whether a person's intimate parts are visible in the image;
(ii) "Disseminate" means to sell, distribute, deliver, provide, exhibit, post on social media or otherwise make available to a third party, but shall not include displaying an intimate image in private to the person depicted in the image;
(iii) "Image" means a photograph, film, videotape, recording, digital file or any other recording, including a computer generated image that purports to represent an identifiable person;
(iv) "Intimate image" means an image of a person's intimate parts or of a person engaging in sexual acts when the person depicted is identifiable from the image itself or from information displayed with or otherwise connected to the image;
(v) "Intimate parts" means the external genitalia, perineum, anus or pubic area of any person or the breast of a female person;
(vi) "Sexual acts" means sexual intercourse, cunnilingus, fellatio, analingus, anal intercourse or any intrusion, however slight, by any object or any part of a person's body into the genital or anal opening of another person's body if the intrusion can reasonably be construed as being for the purpose of sexual arousal, gratification or abuse;
(vii) "Social media" means any electronic medium, including an interactive computer service, telephone network or data network, that allows users to create, share, post or view user generated content, including but not limited to images, videos, still photographs, blogs, video blogs, podcasts, instant messages, electronic mail or internet website profiles.
(b) A person eighteen (18) years of age or older is guilty of the offense of disseminating an intimate image if the person:
(i) Disseminated an intimate image of another person;
(ii) Knew or should have known that the depicted person had a reasonable expectation that the image would remain private and the depicted person did not expressly give consent for the image's dissemination; and
(iii) Intended:
(A) To humiliate, harm, harass, threaten or coerce another; or
(B) For sexual gratification or arousal of others or of the person disseminating the intimate image.
(c) Dissemination of an intimate image is a misdemeanor punishable by not more than one (1) year imprisonment, a fine of not more than five thousand dollars ($5,000.00), or both.
(d) Nothing in the section shall be construed to impose criminal liability on the provider of an interactive computer service as defined in 47 U.S.C. § 230, an information service as defined in 47 U.S.C. § 153 or a telecommunications service as defined in 47 U.S.C. § 153, for content provided by another person.
Section 2. This act is effective July 1, 2021.