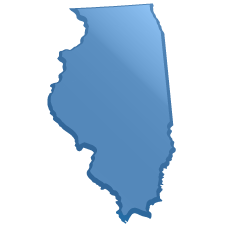 (705 ILCS 405/3-40)
Sec. 3-40. Minors involved in electronic dissemination of indecent visual depictions in need of supervision.
(a) For the purposes of this Section:
"Computer" has the meaning ascribed to it in Section 17-0.5 of the Criminal Code of 2012.
"Electronic communication device" means an electronic device, including but not limited to a wireless telephone, personal digital assistant, or a portable or mobile computer, that is capable of transmitting images or pictures.
"Indecent visual depiction" means a depiction or portrayal in any pose, posture, or setting involving a lewd exhibition of the unclothed or transparently clothed genitals, pubic area, buttocks, or, if such person is female, a fully or partially developed breast of the person.
"Minor" means a person under 18 years of age.
(b) A minor shall not distribute or disseminate an indecent visual depiction of another minor through the use of a computer or electronic communication device.
(c) Adjudication. A minor who violates subsection (b) of this Section may be subject to a petition for adjudication and adjudged a minor in need of supervision.
(d) Kinds of dispositional orders. A minor found to be in need of supervision under this Section may be:
(1) ordered to obtain counseling or other supportive services to address the acts that led to the need for supervision; or
(2) ordered to perform community service.
(e) Nothing in this Section shall be construed to prohibit a prosecution for disorderly conduct, public indecency, child pornography, a violation of Article 26.5 (Harassing and Obscene Communications) of the Criminal Code of 2012, or any other applicable provision of law.
(Source: P.A. 99-78, eff. 7-20-15.)
SCH CD-SEX EDUCATION-SEXTING (HB0024) – Signed by Governor on August 20, 2021

Amends the School Code. Provides that sex education course material and instruction in grades 6 through 12 must include an age-appropriate discussion on sexting; defines "sexting". Provides that the discussion on sexting must include an exploration of: (i) the possible consequences of sexting, (ii) the identification of situations in which bullying or harassment result from sexting, (iii) the possible long-term consequences of sexting, (iv) the importance of using the Internet safely, (v) the identification of individuals in the school or community that may be contacted for assistance with issues, concerns, or problems, and (vi) the development of strategies for resisting peer pressure and for communicating in a positive manner. Effective immediately.
"A minor shall not distribute or disseminate an indecent visual depiction of another minor through the use of a computer or electronic communication device."
Minors that are caught exchanging sexually explicit images in Illinois may be sentenced to supervision and required to receive counseling or perform community service.
http://www.ilga.gov/legislation/publicacts/fulltext.asp?Name=096-1087
"Revenge porn" is specifically covered in SB1009— Non-consensual dissemination of private sexual images.
http://www.ilga.gov/legislation/publicacts/98/PDF/098-1138.pdf