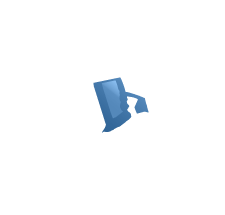 11-52-4.2. Cyberstalking and cyberharassment prohibited
(a) Whoever transmits any communication by computer or other electronic device to any person or causes any person to be contacted for the sole purpose of harassing that person or his or her family is guilty of a misdemeanor, and shall be punished by a fine of not more than five hundred dollars ($500), by imprisonment for not more than one year, or both. For the purpose of this section, "harassing" means any knowing and willful course of conduct directed at a specific person which seriously alarms, annoys, or bothers the person, and which serves no legitimate purpose. The course of conduct must be of a kind that would cause a reasonable person to suffer substantial emotional distress, or be in fear of bodily injury. "Course of conduct" means a pattern of conduct composed of a series of acts over a period of time, evidencing a continuity of purpose. Constitutionally protected activity is not included within the meaning of "course of conduct".
(b) A second or subsequent conviction under subsection (a) of this section shall be deemed a felony punishable by imprisonment for not more than two (2) years, by a fine of not more than six thousand dollars ($6,000), or both.