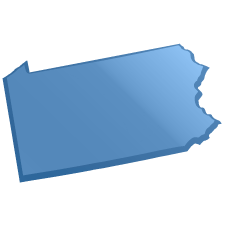 Senate Bill 2488 (2022) proposal to add parental notification language. Didn't seem to go anywhere.
A SCHOOL ENTITY SHALL NOT BE PROHIBITED FROM DEFINING BULLYING IN SUCH A WAY AS TO ENCOMPASS ACTS THAT OCCUR OUTSIDE A SCHOOL SETTING IF THOSE ACTS MEET THE REQUIREMENTS CONTAINED IN SUBSECTION (E)(1), (3) AND (4).
(1) DIRECTED AT ANOTHER STUDENT OR STUDENTS;
(3) THAT IS SEVERE, PERSISTENT OR PERVASIVE; AND
(4) THAT HAS THE EFFECT OF DOING ANY OF THE FOLLOWING:
(I) SUBSTANTIALLY INTERFERING WITH A STUDENT'S EDUCATION;
(II) CREATING A THREATENING ENVIRONMENT; OR
(III) SUBSTANTIALLY DISRUPTING THE ORDERLY OPERATION OF THE SCHOOL;
Act 26, HB 229 (July 10, 2015): makes cyber harassment of a child a third degree misdemeanor, punishable through a diversionary program.
http://www.legis.state.pa.us/cfdocs/legis/li/uconsCheck.cfm?yr=2015&sessInd=0&act=26
H.B. 1067, 2008: 24 Pennsylvania Statutes §1303.1-A; requires school systems to develop policies prohibiting bullying, including through electronic means. Also defines bullying as harassment with electronic means; http://www.legis.state.pa.us/CFDOCS/Legis/PN/Public/btCheck.cfm?txtType=PDF&sessYr=2007&sessInd=0&billBody=H&billTyp=B&billNbr=1067&pn=4199