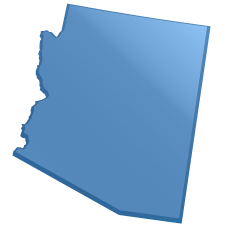 H.B. 2415 – (signed by Governor on April 19, 2011) Includes harassment, bullying, and intimidating with the use of elec­tronic technology.
http://www.azleg.gov/legtext/50leg/1r/bills/hb2415h.pdf
H.B. 2368 (2005): requires school district governing boards to adopt and enforce procedures that prohibit the harass­ment, bullying and intimidation of pupils on school grounds, school property, school buses, school bus stops and at school sponsored events and activities.
http://www.azleg.state.az.us/legtext/47leg/1r/bills/hb2368s.pdf
Criminal electronic harassment: http://www.azleg.gov/ars/13/02921.htm