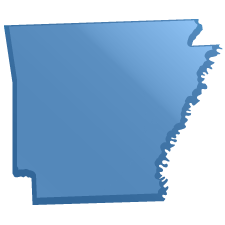 July 2011: Cyberbullying crime law took effect: http://www.arkleg.state.ar.us/assembly/2011/2011R/Acts/Act905.pdf. Cyberbullying is a Class B misdemeanor.
Reference to off-campus behaviors:  Policies must prohibit bullying: "(B) (i) By an electronic act that results in the substantial disruption of the orderly operation of the school or educational environment." "(ii) This section shall apply to an electronic act whether or not the electronic act originated on school property or with school equipment, if the electronic act is directed specifically at students or school personnel and maliciously intended for the purpose of disrupting school, and has a high likelihood of succeeding in that purpose."
Ark. Code Ann. §6-18-514; http://law.justia.com/codes/arkansas/2012/title-6/subtitle-2/chapter-18/subchapter-5/section-6-18-514
B. 1072, 2007 Code §6-18-514(a) Anti-bullying Policies; now Act 115
http://www.arkleg.state.ar.us/assembly/2007/R/Acts/Act115.pdf (defines bullying and cyberbullying for school policies)
Policies must state the consequences for engaging in the prohibited conduct, which may vary depending on the age or grade of the student involved.