For Educators, Counselors, Social Workers, Law Enforcement, Parents, Students, and Community Organizations
Below is a brief description of some of the common presentations that Drs. Patchin and Hinduja give. All of their presentations and workshops are highly-informative, relevant, fun, and interactive. There are ample opportunities to ask questions and receive advice on how to deal with specific problems you may have encountered. Note that they are extremely flexible – the time allotments and the content of these sessions can be easily customized to fit your needs. Each participant also receives helpful materials that serve as an invaluable resource afterwards. They also offer pre-designed flyer templates to help you advertise your program. All you need to do is insert your information and logo (as you prefer). Finally, they provide a post-assessment worksheet so that organizations can assess how much attendees learned and enjoyed our presentations.
Please see a few testimonials provided by organizations and individuals with whom we've worked.
For more information about any of these presentations, please fill out this form.
ACTION SHOTS
KEYNOTE ADDRESSES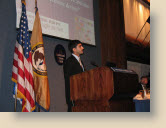 Keynote Addresses
Both Dr. Hinduja and Dr. Patchin are available for keynote addresses for workshops, training sessions, or conferences. They have done keynotes that have been anywhere from 15 to 90 minutes in length for crowds ranging from 25 to over 1,200.
For Schools
Educator Briefing: Beginner 
(60-75 minutes)
This presentation is designed to bring educators up to speed on the Internet-related issues facing adolescents today that may impact their classrooms. It covers a basic overview of the online technologies utilized by children and teens, and provides numerous real-world examples of cyberbullying that help to stress the seriousness of this problem. If you don't know much about cyberbullying (or even technology), this is the presentation for you.
Cyberbullying for Educators: Advanced

(60-90 minutes)
For those who already know what cyberbullying is, Drs. Hinduja and Patchin offer several presentations that dig into the information more deeply. They spend the majority of the time focusing intensely on one of the following topics: Cyberbullying Prevention, Responding to Cyberbullying, Legal Issues for Educators, and Social Networking and Sexting. In addition to these areas of emphasis, advanced presentation can be customized to the needs of your district.
Educator Briefing: Cyberbullying Prevention
Educator Briefing: Responding to Cyberbullying Incidents
Educator Briefing: Cyberbullying Legal Issues
Educator Briefing: Social Networking and Sexting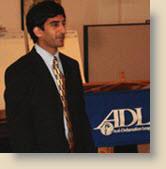 Half-day Educator Workshop
(3 classroom hours)
The half-day workshop is designed to be an "executive summary" of sorts. Much ground is covered in a short amount of time. Time is spent discussing what cyberbullying is, along with appropriate prevention and response strategies.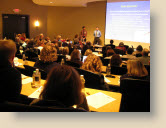 Full-day Educator Workshop
 (6 classroom hours)
This is our most popular workshop for educators. Schools can bring in either Dr. Patchin or Dr. Hinduja (depending on availability) to spend the day with teachers, counselors, and administrators. All aspects of cyberbullying are covered; that is, each of the Educator Briefings previously described is covered in detail. Plenty of time is available throughout the day to discuss issues specific to your district. After participating in this comprehensive workshop, educators will be able to:
Identify popular online environments among adolescents today and recognize various forms of cyberbullying;
Understand the potential emotional, psychological, and behavioral consequences of cyberbullying;
Identify how adolescents are using social networking Web sites and teach youth how to use social networking responsibly;
Know how to respond to cyberbullying incidents and the extent to which school personnel can get involved in cases that involve electronic communication (on or off campus);
Describe the current legal issues concerning cyberbullying;
Know the necessary elements of a comprehensive school cyberbullying policy;
Recognize warning signs and identify important strategies for preventing cyberbullying; and,
Much, much more.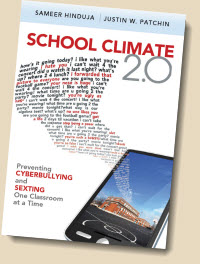 School Climate 2.0
This workshop is designed for school administrators, counselors, social workers, psychologists, and other professionals who desire a comprehensive action plan to deal with cyberbullying, sexting, and unsafe social networking. Apart from providing foundational information, it will cover relevant legal principles and provide clarity from the courts as to when to intervene in incidents that originate off-campus. In addition, it will share recommendations for formal policy implementation and enforcement, as well as informal responses for all involved. A dominant and consistent theme throughout will be that it takes a coordinated effort to shape and enhance the existing social and relational climate within to improve attitudes and behaviors across the school. Towards this end, we encourage educators to marshal the powers of peer influence and school culture to curtail peer conflict, harassment, and other problem behaviors. Primarily, we will discuss specific, pragmatic school climate initiatives such as social norming, youth grassroots campaigns, peer mentoring, data-driven action plans, and multi-pronged policy and programming approaches by adults. The overall goal is to enlighten educators about the tremendous value inherent in a positive school climate, not only to enhance student achievement, success, productivity, and connectedness, but because it will produce students who are safe, smart, honest, and responsible both offline and online.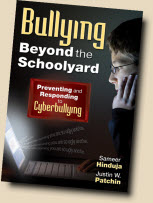 Book Discussion Groups
The Center can help you use our books Bullying Beyond the Schoolyard: Preventing and Responding to Cyberbullying or School Climate 2.0 to educate staff in your district. Each includes numerous supplemental staff development and discussion questions at the end of each chapter. You might convene a book discussion group where staff meet weekly or bi-weekly to discuss each section. This is often done in conjunction with an educator or community presentation: after everyone has read the book, either Dr. Hinduja or Dr. Patchin (depending on availability) can come to your district, supplement the written information with a multimedia presentation, and provide time for discussion and questions. If you are interested in ordering a large number of books, let us know and the Center will contact the publisher to obtain a discounted rate for you.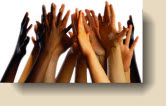 Positive School Climate Programming
We work with public and private schools to implement a comprehensive program to cultivate a positive climate among students, teachers, and staff on campus. Specific interventions such as formal assessments, curriculum enhancements, student assemblies, faculty trainings, parent/community event(s), peer mentoring, social norming, student-led grassroots campaigns, and other initiatives are considered. Research has shown clearly that enhancing the social atmosphere of schools decreases peer harassment and other behavioral problems while also promoting student achievement, success, and productivity. We then conduct a post-test to determine how fruitful the efforts have been, and to provide guidance for continued school-specific programming.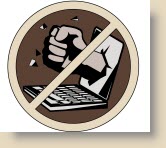 Comprehensive Community-Wide Cyberbullying Program
Are you interested in a cyberbullying "full-court press"? Start by completing the "Cyberbullying Report Card" located on page 216 of our book. Once you have identified specific areas of concern, do something about them! Have key personnel read the book and respond to the discussion questions and staff development questions. Next, schedule a student assembly, full-day educator workshop, and corresponding community presentation for parents and other concerned stakeholders. Invite the community stakeholders to participate in a book discussion group convened by staff in the district who have already read the book, and evaluate their comprehension of the material. Following this intensive education, all parties involved should be on the same page and much better equipped to deal with most cyberbullying incidents.
For students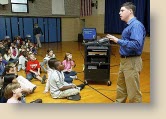 Elementary Student Assembly
(45-60 minutes)
This presentation introduces elementary-aged students, usually 3rd, 4th, or 5th graders, to issues associated with the responsible use of technology. It encourages them to be open with their parents about what they are doing online, and teaches them to be wise when posting information or interacting with others on the Internet.
Middle/Intermediate School Assembly
(45-60 minutes)
In this presentation middle-school students learn that cyberbullying is not acceptable under any circumstances, and that any type of bullying is a serious matter. They also point out how cyberbullying is actually much easier to document and track than other forms of bullying and therefore is often more likely to lead to consequences. In addition, they encourage victims of cyberbullying or those who witness cyberbullying to talk to an adult they trust.
High School Assembly
(45-60 minutes)
For students in high school, this presentation stresses the importance of online reputations and the (mis)use of Facebook and MySpace. Adolescents need to know that what they post or send in cyberspace will remain there for a long time – even after they delete those provocative pictures or inappropriate messages. It then covers the negative implications that stem from carelessness or foolishness on the Internet, and how it can affect athletic participation, college admission, work opportunities, and social relationships.
Student Leader Program
(60-90 minutes)
Designed for upper-class students in leadership roles, this interactive presentation empowers youth to take a stand against online cruelty and encourages key students to play a role in creating and maintaining a school culture that condemns bullying in all of its forms. It discusses in detail relevant issues of communication, integrity, and being a good role model.
Other presentations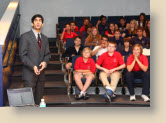 Sexting Presentation

(45-60 minutes)
Sexting is "the sending or receiving of sexually-explicit or sexually-suggestive images or video via a cell phone." Most commonly, the term has been used to describe incidents where teenagers take nude or semi-nude (e.g., topless) pictures of themselves and distribute those pictures to others using their cell phones. The images are often initially sent to romantic partners or interests but find their way into the hands of others, which ultimately is what creates major problems. We provide examples and share stories about this trend, and discuss why youth participate in it from a emotional, psychological, and developmental perspective. We also then discuss the latest research findings and cover the legal and criminal issues that are implicated. Finally, we share in detailing what schools and families can do to prevent and respond to sexting incidents.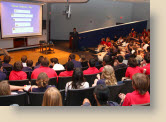 Safe and Responsible Social Networking Presentation
(45-60 minutes)
This presentation is designed for youth professionals who want to help adolescents make wise choices when participating on Facebook and similar social networking sites. First, a foundation of the positives of online social networking is laid while also exploring the developmental, emotional, and psychological reasons why teens have gravitated towards extensive communication in these environments. Then discussed are a number of hard-hitting case studies that illuminate how youth have carelessly or unwittingly sabotaged their future and undermined their athletic participation, college admission, work opportunities, and social relationships through unwise postings and Internet use. Finally, guidance is provided as to how to work with this population to enhance positive and appropriate interaction online.
Adolescent Girls and their Online Experiences 
(120 minutes)
Adolescent girls tend to participate in more indirect, less visible forms of bullying, including psychological and emotional harassment (e.g., rumor spreading and other forms of relational aggression). Given the fact that the vast majority of cyberbullying behaviors involve these indirect forms of harassment, it makes sense that most research suggests that girls appear equally as likely to be active participants – as either targets or aggressors. This presentation discusses the ways, reasons, and contexts in which girls engage in online cruelty towards others based on quantitative and qualitative data collected from thousands of randomly-selected youth. Attention is also given to girls' use of Facebook, FormSpring, YouTube, and other platforms – and how what they post and share may open themselves up to embarrassment, disgrace, defamation, and other forms of victimization. By way of many case studies and examples, as well as a focus on self-respect, dignity, integrity, and locus of control, attendees will learn how best to encourage adolescent girls to protect themselves, their reputation, and their content in cyberspace.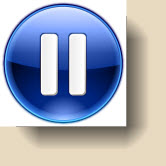 Pause Before You Post: What Students Need to Know About Web-based Personal Publishing 
(45-60 minutes)
Teens are the primary producers of web content, and continue to publish their ideas, experiences, stories, observations, and opinions on blogs, web journals, or personal profile pages (e.g., on Facebook). Additionally, they publish the pictures they take, the music and videos they produce, and many other forms of artistic, creative, intellectual, and social expression. While they are well-familiar with the benefits, teens must become aware of the inherent risks in personal publishing so that they can enjoy it in a safe, responsible, and productive manner. Through real-world and online examples, this presentation sets parameters and guidelines for electronic content made and shared by adolescents, and covers in depth the aspects of audience, anonymity, permanence, copyright, and free speech. Its overall goal is to induce youth to "check themselves before they wreck themselves" through self-reflection prior to their personal publishing.
For the community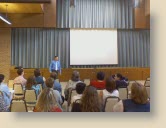 Parent and Community Presentation
(60-75 minutes)
Designed for parents and community partners, this presentation provides a broad overview of adolescent technological concerns, including social networking Web sites and cyberbullying. The specific content of the presentation can be customized to the interests of the group. This is a perfect presentation for libraries, parent/teacher groups, churches, and other neighborhood groups.
For more information

If you would like more information on these or other presentations offered, please fill out the form below.